Good Boy's Got No Love For Back Home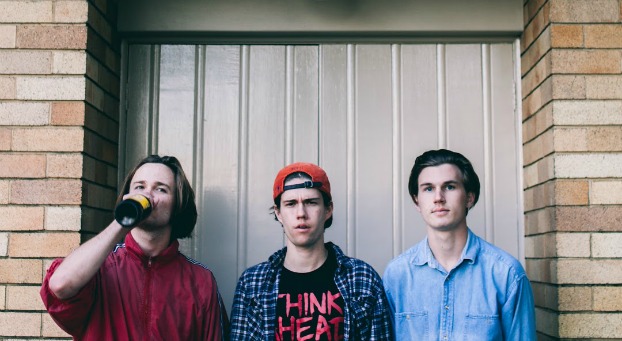 Bundaberg natives Good Boy have released their latest single and title track for their upcoming EP, No Love For Back Home. To cel
ebrate they'll being kicking off across the east coast with shows from Melbourne to the Sunshine Coast.
Good Boy are fresh off performing at St Jeromes Laneway Festival in Brisbane alongside massive Australian acts Methyl Ethel and Violent Soho. The trio have also enjoyed playing to a packed venue at The Foundry for the Mountain Goat Valley Crawl in February, and have been receiving plenty of air time across Triple J, Double J, 4ZZZ, RRR, and FBi Radio for their last single Transparency.
No Love For Back Home is a laidback dawdle through hometowns across Australia. Kicked off by a bouncing bass line from vocalist and bassist Rian King the intro sets the lax pace for the song, not picking up until the epic finish from 2:40 onward. The song's verses are dominated by Tom Lindeman's arpeggio guitar and King's conversational lyrics, truly a song for hot, summer afternoons – too bad we're heading into colder months.
Good Boys strength is in the way the trio seamlessly blend there individual styles producing a well balanced, single sound for the band. This unity best show cased in Green Dress, where Lindeman's simple guitar tones run along nicely with King's underlying bass.
Good Boy's debut EP 'No Love For Back Home' will be available Friday, April 1.
Good Boy 'No Love For Back Home' East Coast Tour
THURS 14 APRIL
Workers Club, Melbourne
SAT 16 APRIL
Oxford Art Factory, Sydney
SAT 23 APRIL
Music Industry College, Brisbane (U/18 SHOW)
SAT 23 APRIL
Black Bear Lodge, Brisbane
SUN 24 APRIL
Spotted Cow, Toowoomba
FRI 29 APRIL
The Helm, Sunshine Coast
FRI 30 APRIL
Minimum Wage, Gold Coast QLD
Get Your Tickets HERE