Good Lekker Drop Catchy Single 'Belligerence' and Announce National Tour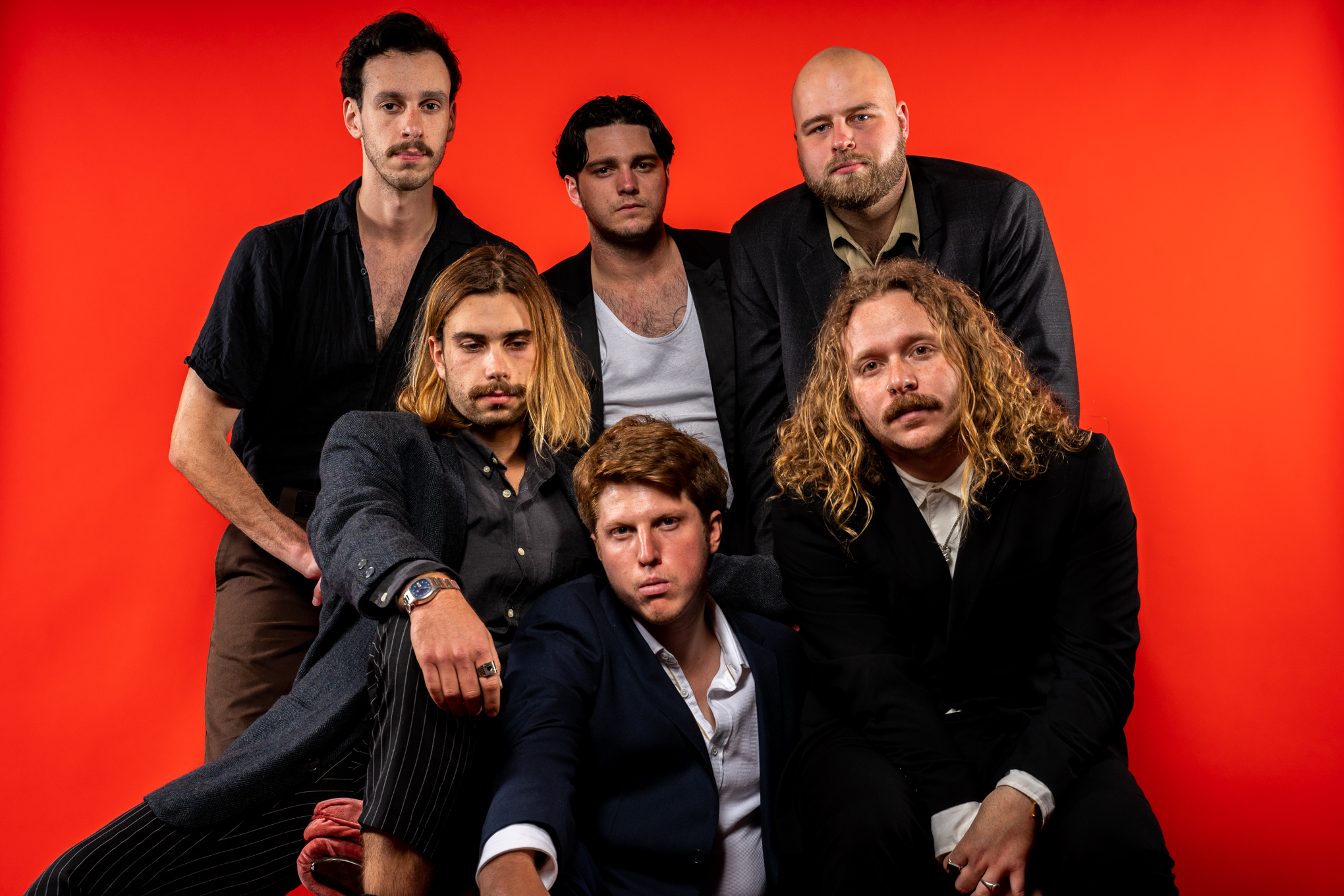 Wollongong indie-rock act Good Lekker are ready to make 2022 their own after dropping catchy new single 'Belligerence' – released 28 January – and announcing a national headline tour straight out of the gate.
After recently signing to boutique management agency Good Intent, Good Lekker have a few surprises in store for fans in the year ahead. The latest offering, 'Belligerence' – produced and mixed by Daniel Willington(ILUKA) and mastered by Steve Smart (Vance Joy, Tash Sultana, Dean Lewis) – is an exciting taste of what's to come from the coastal six-piece. It conveys a powerful message of human behaviour and demonstrates the band's endeavour to create safe spaces at live shows, supported by a '5 Ways Not To Be A Dickhead' campaign video and the launch of 'Don't Be A Dickhead' t-shirts.
Brimming with vibrant percussion, wistful guitar and lush keyboards, the cheerful yet critical cut is a prime example of the band's interpersonal musicianship. Scattered with delightful intricacies and bright melodies, the song's verses cleverly contrast the infectious chorus with colourful harmonies and vivid instrumentation. The brooding bridge sees distant guitar layered over swelling synths and gang vocals before being thrown into a bubbling finale.
"The song is inspired by a real-world run in with a character that no one wants to deal with: an arms-crossed, explosive ball of masculine narcissism," says co-frontman Joshua Fahy of the meaning behind the song."Because of its inspiration, the song aims to satirise and critique the caricature of a violent male – a person all too prevalent in our world," he explains. "They're not worth challenging on their own terms – because as an overquoted author has said: 'Never wrestle with a pig – you both get dirty, and the pig likes it.'"
"'Belligerence' aims instead to highlight the absurdity of charging at life fists first. The message is generalisable to all those who are insecure enough to resort immediately to violence and aggression when challenged or confronted," Fahy adds.
In support of the release, Good Lekker will be performing with labelmates Bootleg Rascal in Wollongong and Sydney before embarking on their own headline tour in February and March, as well as an appearance as Yours & Owls Festival in April. The band have cut their teeth in the live arena, having sold out multiple headline shows and shared stages with huge names such as MALLRAT, Hockey Dad and Boo Seeka, not to mention performing at local festivals Party in the Paddock, Sweaty Palms, FKA Festival and Garden Party. 
Previous singles have seen extensive support by the likes of triple j, 4ZZZ and Pilerats with praise from Tone Deaf, saying "There's no denying that Good Lekker are on track to be a name you need to know ASAP." If you are not familiar with the wholesome party-starters by now, don't miss your chance to jump aboard and catch them at a show near you this summer – and remember, don't be a dickhead!