Great Daze Come Flying Out Of The Gates With Bittersweet Debut, 'I Don't Need You There'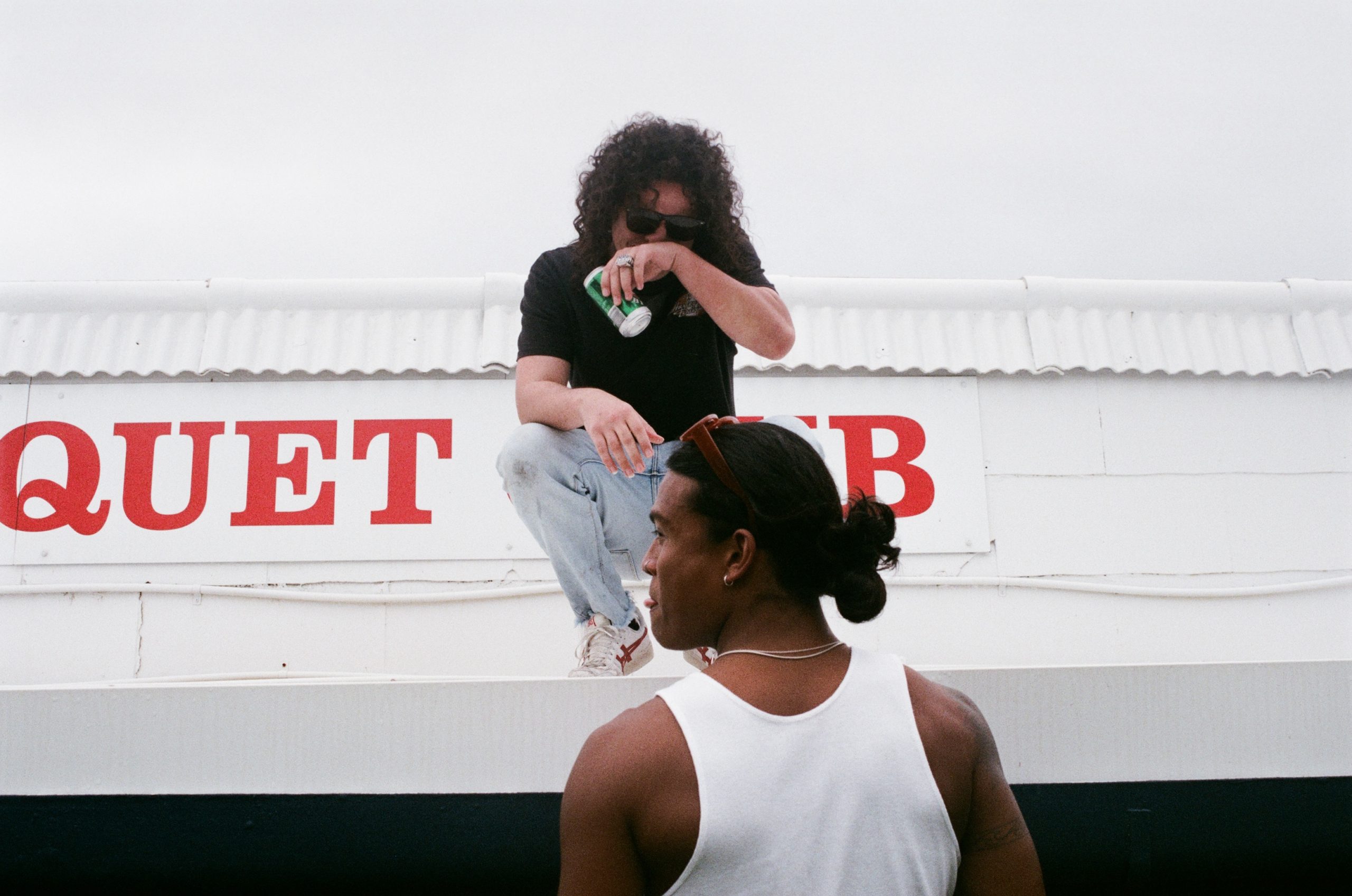 Gold Coast Indie ravers GREAT DAZE take you on a guided tour of bittersweet- indulgence, euphoric-hangovers and pulling yourself together after the chaos on their debut single I DON'T NEED YOU THERE.
At no stage does GREAT DAZE leave grey area! Their unabashed hometown pride, deeply introspective lyrical themes and indie-rave instrumentals poetically encapsulate the coastline wonderland that has spawned the group. Straight out of the gate, lush synth pads, vintage rave bass synths and crisp indie guitars glisten. It sounds like home!
"She doesn't need the love until she does/ Molly's keeping me awake/ Without her I would be astray/ I love her and I'm never gonna stop."
I DON'T NEED YOU THERE is an incredible juxtaposition. Melodic and instrumental euphoria. But lyrically a tortured tangent of addiction. While it's a tip of the hat to debauchery it is more so a yearning to kick out of the carbine.
"It's the piece between our harmonies/ That's keeping me away you see/ I DON'T NEED YOU THERE"
That instrumental first chorus feels like the Gold Coast! Guitars glide seemingly sun- drenched. It's sheer happiness. Almost Flume like ambience hides in the second verse under a developing narrative of love and emergence.
"I won't stop if you don't love but that's all I've got/ Let her off?/ Love I'll break without a second thought if you'd stay"
The vocal delivery in the second chorus is passionate! Almost uncomfortable. The yearning to float above the fray, and find identity perplexes the chaos. A building bridge layered with vocal harmony pads and the songs titular hook is just the pinnacle.
And this line!
"I see your name in words I re-arrange daily!"
Fresh off the heels of their debut release, GREAT DAZE will be taking their travelling circus of VB swilling, indie-raving, late-night cooking, Aussie rock stomping goodness to a place near you soon! With supports from Hedges, T.Nich, Ahiru and Cooper Wilson these dynamic shows over June/July will be sure to leave ravers in awe.
Byron Bay – Howl & Moan Records – 3.06.2023
Sydney – Lord Gladstone – 22.06.23
Gold Coast – Lonestar Tavern – 1.07.2023
Brisbane – Greaser Bar – 7.07.2023
A glimmer into the Gold Coast, GREAT DAZE are cooking up. Be sure to catch the boys at an upcoming gig! You won't want to miss them.