Groovin The Moo Looking For Local Talent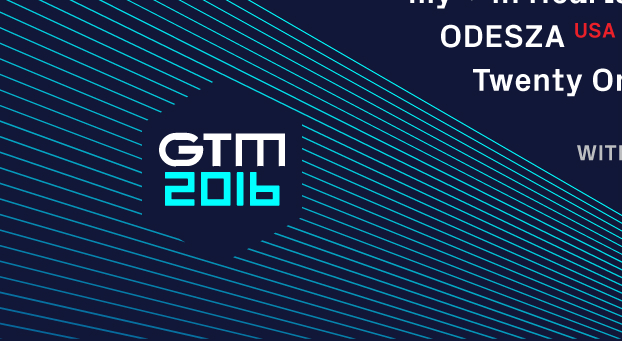 Groovin The Moo Festival is bringing homegrown talent as Aussie as stubbies and thongs to regional centres in April. With Boy & Bear, Client Liaison, Vallis Alps, and triple j's Hottest 100 winners The Rubens on the bill as well as regional acts to be announced for each show, it's looking like a legen-dairy lineup.
Co-promoter Stephen Halpin says this year Groovin the Moo is focussing on engaging with Australia-wide community programs in music, art, and design. "These [programs] provide opportunities to locals in regional areas,…strengthen the bond between GTM and each of our communities, and offer talented locals valued experience by showcasing their skills and talents to a wider audience," Halpin said.
The festival organisers are on the lookout for professional and amateur local photographers, artists, graphic designers, song writers, and producers to produce content for GTM 2016. Internship opportunities are also available to students and disadvantaged youth. Check out the Groovin The Moo Facebook page or the website's Competitions page to find out more about getting involved in the festival.
If you're after more local love, triple j Unearthed has got you covered, providing one undiscovered act from each state with a performance slot in the festival. Thousands of local legends have been discovered through Unearthed since the competition launched in 1995. Past winners include The Aardvarks, Killing Heidi, and Melbourne's golden girl Missy Higgins.
Unearthed 2015 saw rough and raw rockers Said The People, indie 4-piece Fountaineer, and Canberra hip-hop duo Coda Conduct take out the coveted performance spots.
Tickets for the festival are still on sale – get a moove on so you don't miss out!
Grooving The Moo Festival Tour Dates 
SAT 23 APR
Maitland Showgrounds, Maitland NSW
SUN 24 APR
University of Canberra, Canberra ACT
MON 25 APR
Oakbank Racecourse, Oakbank SA
SAT 30 APR
 Prince of Wales Showground, Bendigo VIC
SUN 1 MAY
Murray Sports Complex, Townsville QLD
SAT 7 MAY
Hay Park, Bunbury WA
Get Tickets HERE