GUEST PLAYLIST: Bootleg Rascal – "Fun(k)ilicious Choons"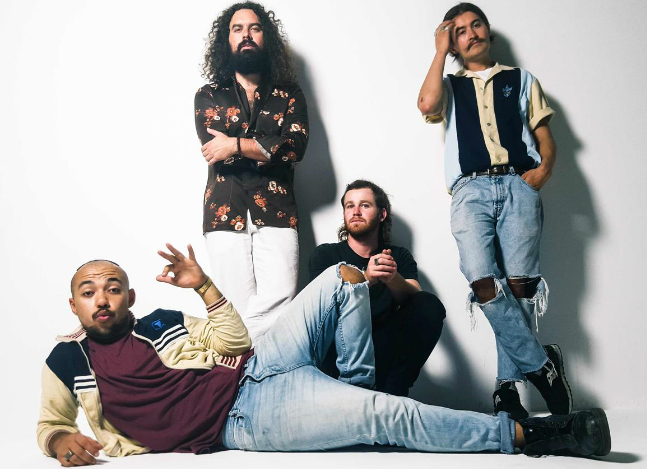 Sydney-based dub-rockers Bootleg Rascal are starting 2017 with a bang, hitting the road throughout January as part of their label Sureshaker's touring showcase event 'Shake N Bake'.
The min-tour will also see the loveable quartet bust out their latest single Love Her Like I Love You I to adoring fans, which is officially the first taste of their sophomore album.
In light of their upcoming run of shows, we asked frontman Carlos to craft us a playlist of funky 'n fun tracks that help Bootleg Rascal get through a hectic touring schedule!
Anderson .Paak – Am I Wrong
He's the new king of soul, hip-hop, and funk! It's probably the one song that really gets us in the mood for whatever, you know gets the party going.
The Police – My Beds To Big Without You
Our constant feeling on the road, except for those nights when it's not too lonely…
The Weeknd – Tell Your Friends
Who doesn't love a sexy, ruthless slow jam with some hard hittin' lyrics. This is what we get busy too…
The Notorious B.I.G – Respect
This song is one that brings back memories of floating down the canals of Amsterdam, getting looked at in the strangest way for blasting this as loud as we could. Everyone needs some biggie in their life!
Average White Band – Picking Up The Pieces
When it comes to OG funk these guys are up there with best. Also, it's almost impossible to not feel when you hear this song. No matter how down in the dumps you are at the time.
Outkast – Spottieottiedopalicsious
One of our fav' hip-hop tracks ever, smooth 'n sexy for days! The whole album this track comes, 'Aquemini', is a dead set classic.
Dr Dre – Fuck You
A modern day love song, if you wanna get freaky chuck this on. There's no way anyone in their right mind could resist you after this!
Bee Gees – More Than A Woman
This one's for our ladies.
Ric James – Bustin' Out
This is actually the song I was conceived to funnily enough…
Doctor Hook – Sexy Eyes
This is what plays when Jim and Jack lock eyes from across the stage mid set.
Salt 'n Peppa – Whatta Man
This is our pre-show warm up track. Generally gets played 5-10mins before we hit the stage, applying oil and doin' a couple quick stretches.
Electric Light Orchestra – Last Train To London
This is a good one to drop a couple biscuits on the dance floor and choon to…
Bill Withers – Use Me
This is from our favourite scene from our favourite movie. a.k.a 'Anchorman'.
Jackie Moon – Love Me Sexy
Any song that repeats the words "Don't you wanna love me sexy?" and "Take off ya shoes and suck me sexy" gets a big tick of approval in our camp.
Divinyls – I Touch Myself
Life is hard on the road. This song really sums up the seconds you get alone on a sweaty stinky tour bus.
Bootleg Rascal Live Dates
FRI 13 JAN
Wollongong University, Wollongong
SAT 14 JAN
Commercial Hotel, Milton
FRI 20 JAN
Transit Bar, Canberra
SAT 21 JAN
The Corner Hotel, Melbourne
THURS 26 JAN
The Gov, Adelaide
FRI 27 JAN
Jack Rabbit Slims, Perth
SAT 28 JAN
Red Room @ Clancy's, Dunsborough WA
SUN 29 JAN
Mojo's Bar, Fremantle
FRI 3 FEB
Romano's, Wagga Wagga NSW
SAT 4 FEB
Kinross Woolshed, Albury NSW
SUN 5 FEB
TBC, Griffith NSW
More Info HERE