Half Moon Run Release New Single, 'Alco' and Announce New Album, 'Salt'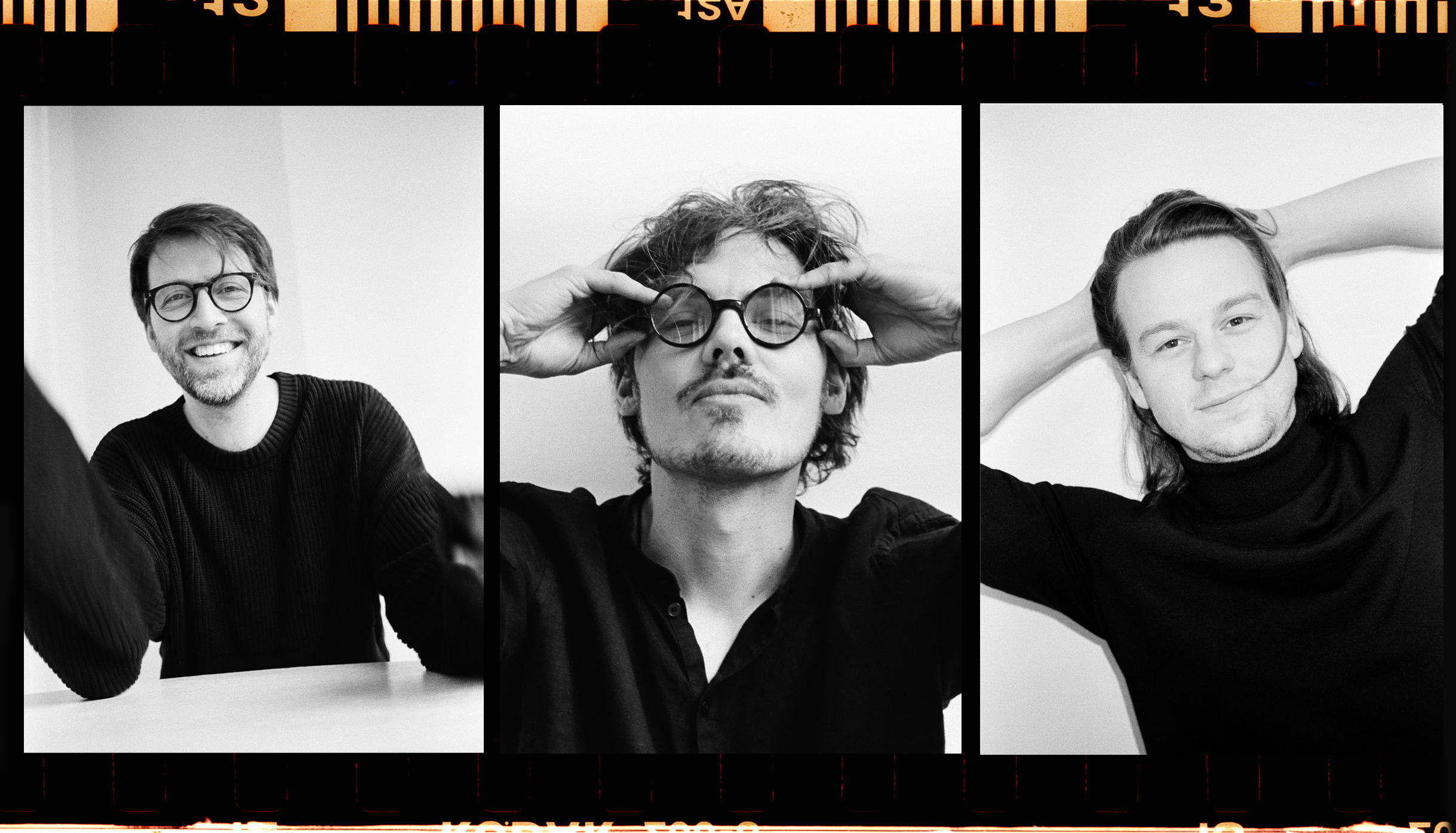 Montreal-based indie-rock purveyors Half Moon Run have just announced their next full-length record 'Salt' – out Friday, June 2, via BMG. They preview the new LP with their second single for the year in 'Alco'. Pre-Order / Pre-Save – HERE.
'Alco' serves up a classic and timely Half Moon Run cut, combining an unearthed 2012 ukulele riff, with additional recordings from 2022. Magical and mystical vibes waft through the track: brushed drums, finger-picked guitar, those quintessential three-part harmonies meeting in the chorus, and then the strings.
Band member, Conner Molander explains, "Devon took a ukulele on a trip to Thailand in 2012. When he got back to Montreal, he played the opening riff of 'Alco' for us – and we loved it! We started developing the song around that time but kept running into roadblocks with the arrangement. It's such a pleasure now to feel like we finally cracked the code after all these years. Personally, I love the elven textures that decorate this recording – it feels mystical!"
Across 'Salt', you'll find a deep engagement with the bones of Half Moon Run's beginnings, but the album reaches equally into the future with songs penned during the pandemic that bear the current moment's all-permeating anxieties and the deep and universal need for hope. Connor continues, "While making this record, it felt as if we were boiling down a huge cauldron of musical ideas, trying to reduce it to something elemental. What we were left with was 'Salt'."
Across three studio albums, two EPs and numerous singles, Half Moon Run have netted two JUNO Awards for 'Adult Alternative Album of the Year' in 2020 for 'A Blemish in the Great Light', and again in 2022 for their EP 'Inwards & Onwards'. They've also previously been nominated for 'Group of the Year' and 'Breakthrough Group'.
Half Moon Run have single-handedly built a fervent, dedicated audience through international touring since their first album 'Dark Eyes' in 2012 and have supported luminaires Mumford & Sons, City and Colour and Of Monsters and Men. This has included multiple Australian headline tours and appearances at Australian festivals Laneway Festival, Woodford Folk Festival, and the former Peats Ridge Festival.