Half Moon Run Release New Single, 'Everyone's Moving Out East'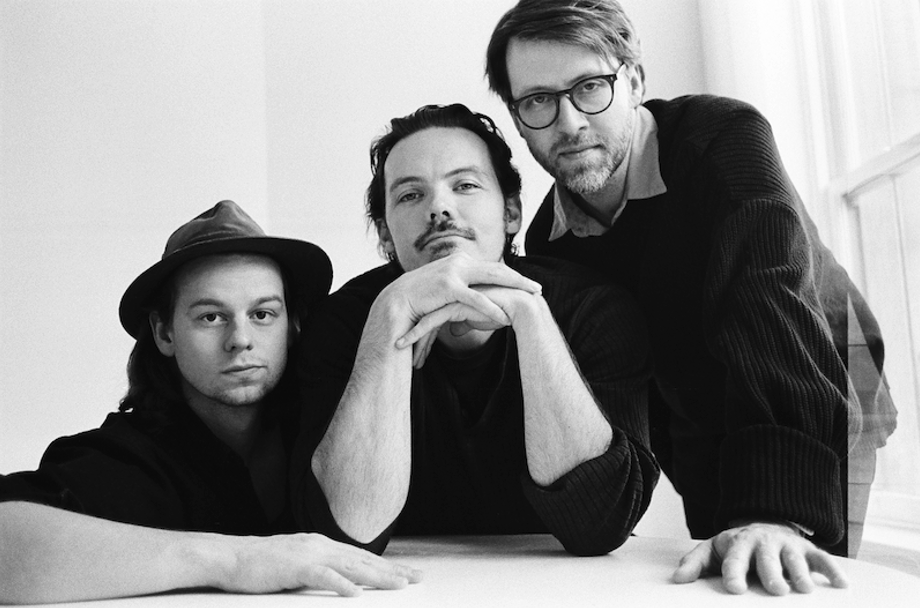 Half Moon Run reveal another new song today with 'Everyone's Moving Out East', following the band's announcement of the release date for their new record, 'Salt', which comes out on June 2, 2023 via BMG. Pre-Order / Pre-Save 'Salt' – HERE.
The contemplative new single muses on the mass exodus many people witnessed or participated in as the global pandemic tightened its grip on the world. In the band's own words: "It felt as if many people were uprooting their lives and moving on to some greener pasture. Perhaps part of you would want to go with them, but alas, you must stay."
Half Moon Run's collaborative power has remained constant and unsuppressed and 'Salt' sees them revisiting the site of their bond's first forging, bringing visions to light that've been there in waiting since the beginning. Across 'Salt', you'll find a deep engagement with the bones of Half Moon Run's beginnings, but the album reaches equally into the future with songs penned during the pandemic that bear the current moment's all-permeating anxieties and the deep and universal need for hope.
Half Moon Run's ability to breathe new life into ideas that have been with them since the start has been bolstered by the vision of ascendant producer Connor Seidel, with whom the band previously collaborated on the song 'Fatal Line' on Seidel's concept album '1969'. 'Salt' was largely created at Seidel's Treehouse Studio—an idyllic escape north of Montreal where the band's sketches had space to grow and take form. Seidel encouraged the band to dive deep into their rich archives.
"While making this record, it felt as if we were boiling down a huge cauldron of musical ideas, trying to reduce it to something elemental, says Conner. "What we were left with was Salt."
"On 'Salt', there's a track called '9beat'. For that song alone, Devon went through several hundred different Tascam recordings, mining for lyrical and melodic content. We've been working on that song for the better part of a decade, and that's true of several songs on this record – 'Alco', 'Hotel in Memphis', 'Dodge the Rubble' and 'Salt'; there's also brand new material, written during the pandemic, like 'Gigafire' and 'Goodbye Cali'. This record represents a broad, sweeping scope of output from different eras of this band."
Since Half Moon Run's last album, 'A Blemish in the Great Light' (Glassnote/Universal, 2019), there's been a global pandemic and a sea-change in the live music industry. Meanwhile, the band's put out three releases—two EPs and a collection of reworked "isolation versions" of older songs. Half Moon Run netted two Juno Awards both for 'Adult Alternative Album of the Year' in 2020 for 'A Blemish in the Great Light', and again in 2022 for their EP 'Inwards & Onwards'. In 2021 they were nominated for 'Group of the Year' and also in 2016 for 'Breakthrough Group'. Half Moon Run also saw their fourth member, multi-instrumentalist Isaac Symonds, depart the band to move to Western Canada. The remaining trio — Devon Portielje, Conner Molander, and Dylan Phillips —are also the band's founding trio and the foundation moving forward.