Half Moon Run Return With Intricate New Single, 'You Can Let Go'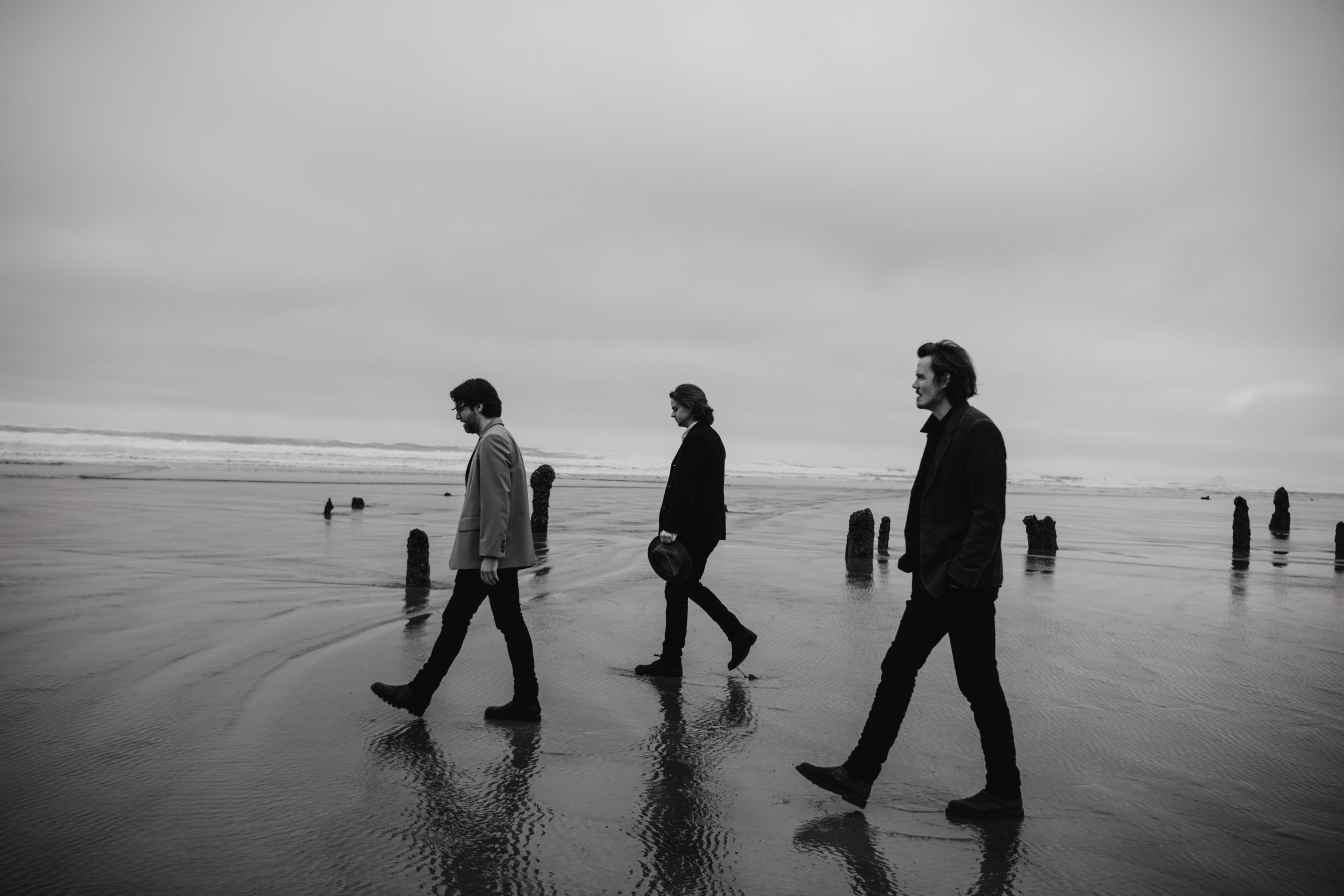 Montreal-based indie-rock purveyors Half Moon Run have today returned with their first new music for 2023 in propulsive, affirming new track 'You Can Let Go' – produced by Conner Seidel at Treehouse Studio (GRAE) and out via their new label BMG.
The song's verses recall the cardiac-inducing panic of the group's earliest hits, at least until the fever breaks and the chorus transcends into the sublime harmonies they have become universally known for.
"In the back of my mind was a beautiful, truthful shouting," says one of the group's three singers, songwriters and multi-instrumentalists, Devon Portielje. "A tumultuous, transformative journey through the dark places of the mind towards, hopefully, the light." 
It's no wonder transformation and self-reflection are on their minds. Since Half Moon Run's last album, 'A Blemish in the Great Light' in 2019, there's been a global pandemic and a sea-change in the live music industry. This time of change saw their fourth member, multi-instrumentalist Isaac Symonds, depart the band. However, this didn't stop their consistent musical output, unveiling three releases – two EPs and a collection of reworked 'isolation versions' of older songs.
Across three studio albums, two EPs and numerous singles, Half Moon Run have netted two JUNO Awards for 'Adult Alternative Album of the Year' in 2020 for 'A Blemish in the Great Light', and again in 2022 for their EP 'Inwards & Onwards'. They've also previously been nominated for 'Group of the Year' and 'Breakthrough Group'.
Half Moon Run have single-handedly built a fervent, dedicated audience through international touring since their first album 'Dark Eyes' in 2012 and have supported luminaires Mumford & Sons, City and Colour and Of Monsters and Men. This has included multiple Australian headline tours and appearances at Australian festivals Laneway Festival, Woodford Folk Festival, and the former Peats Ridge Festival.
Their releases have received extensive praise from international tastemakers The Line of Best Fit (UK), DIY Mag (UK), NME (UK), Paste Magazine (USA) and Rolling Stone (USA), as well as Australian blogs The Music, Tone Deaf, Beat Magazine, Amnplify and The Guardian. They've also received considerable playlist support from Spotify, Apple Music, Deezer and Amazon Music, and Australian radio love from triple j, Double J, FBi and 3RRR.
Those who know the constant creative, prolific nature of Half Moon Run also know well where there is one new song, there is bound to be many more. "All I can say is that our last EP was looking inwards and moving onwards, and now we're, maybe, looking upwards," hints Portielje.