Hedge Fund Are Coming Out of Hiding for East Coast Tour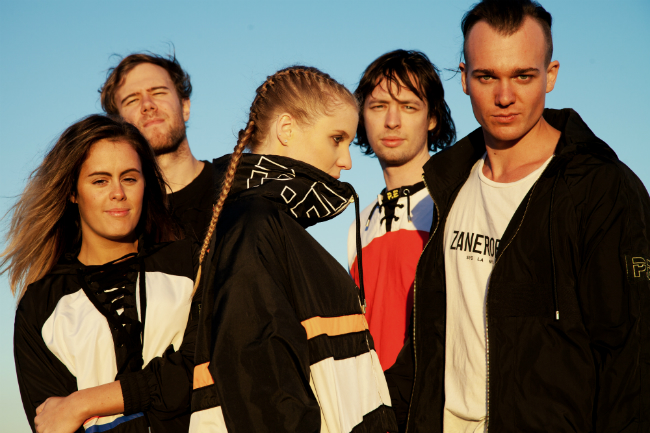 Sydney alt-rockers Hedge Fund are setting out on a national tour in support of their new single What You're Hiding, which has seen massive love on triple j and community radio stations.
Their previous track Summer's Getting Shorter has had over 17,000 plays on Soundcloud and the music video for Boyfriend features everyone's favourite youth political commentator Friendlyjordies.
Having toured NSW and parts of the East Coast previously, the quintet have also supported British India and Dappled Cities, wowing crowds with their carefree rock sound.
Their new single is a brooding take on post-punk and new-wave rock. Frontman Will Colvin described the song as a come-back with sarcastic tones, while trying to expose the truth in someone's character.
"As a performer, the ambiguity gives me a lot more space to play with the character – depending on the mood and who's in the crowd, it can be played as a moment of triumphant, dominant victory or as a slithering introspection," said Will Colvin.
The alt-rockers' music video for What You're Hiding was co-directed by Colvin and Constantine Costi. The clip mirrors a fashion commercial, featuring pristine white backgrounds contrasted with black minimalist clothing. Outside the music video, Hedge Fund will only be seen in active wear, paying homage to their favourite local designer Pip Edwards (Design Director for General Pants Co. & Co-Founder of P.E nation).
As opposed to their previous single Look Who's Back, What You're Hiding uses minimal instrumentation to allow your ears to to become completely absorbed in the dark and honest songwriting.
Hedge Fund will be heading to Werribee, Melbourne, Wollongong, Sydney, and Brisbane across June and July. Take a look at the music video for What You're Hiding below and then go to your nearest Lorna Jane outlet to sort out your live show attire…
Hedge Fund 'What You're Hiding Tour' Tour
FRI 24 JUNE
Mynt Lounge, Werribee
SAT 25 JUNE
Yah Yah's, Melbourne
THUR 7 JULY
Rad Bar, Wollongong
FRI 8 JULY
Waywards, Newtown
FRI 29 JULY
The Brightside, Brisbane
Get Tickets HERE