HELLYEAH Drop Cover of Phil Collins Song feat. Dimebag Darrell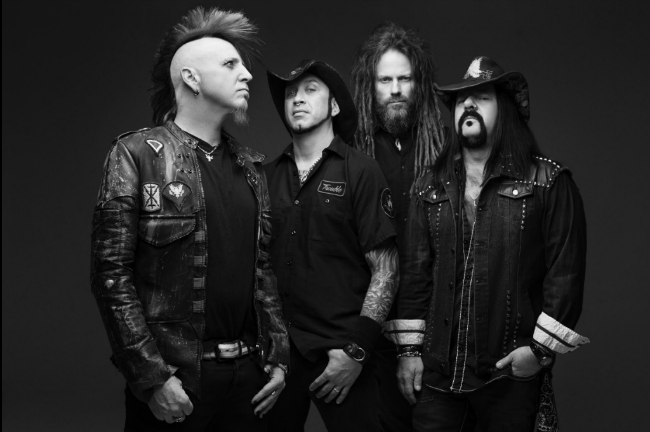 American heavy metal supergroup HELLYEAH have released a cover of Phil Collins' famous 1982 hit I Don't Care Anymore in lieu of their new album 'UNDEN!ABLE'. The cover features guitar work from the late, great Dimebag Darrell, whose legacy was cemented with his work in Pantera.
Darrell met his untimely death in 2004, when a crazed fan shot him while onstage with his final project Damage Plan. You can read more about Darrell's death here.
HELLYEAH features an all-star lineup consisting of Mudvayne vocalist Chad Gray, former Nothingface guitarist Tom Maxwell, and former Pantera and Damage Plan drummer Vinnie Paul, who is also Dimebag's brother.
Their cover of I Don't Care Anymore features the usual HELLYEAH sound with loud, bass-heavy guitar work, powerful drumming, and gritty vocals that all merge naturally to do justice to Phil Collins' keyboard-laden original.
However, perhaps the crown jewel of the song, and reason behind the band's reinvigorated sound, is the inclusion of guitar work from Darrell, which was discovered on an old computer.
Vinnie Paul's drumming throughout the song is the sonic equivalent of a thunderstorm, playing booming strikes that spur the band onward. This definitely gives off the impression that the band, and especially Paul, gave the song their all out of respect to Darrell's legacy as one of heavy metal's greatest guitarists.
"We felt like his energy and his spirit was always with us. And for people to be able to hear him again in 2016 puts a big smile on my face," said Paul.
HELLYEAH's much anticipated fifth studio album 'UNDEN!ABLE' is out now.