Hockey Dad Announce National Tour Dates Behind Sophomore Album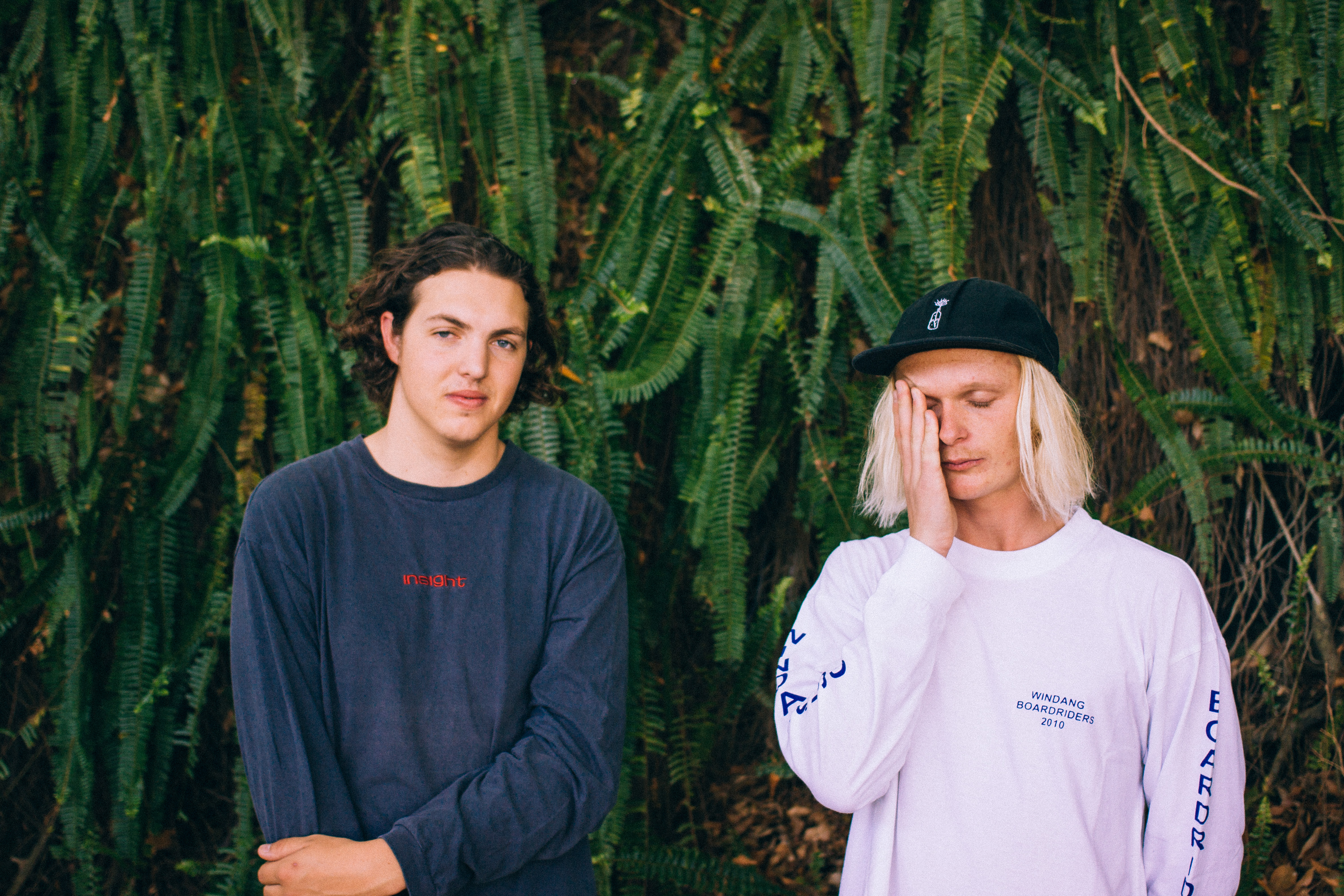 Update 23/01 7.05pm: Hockey Dad fans are, clearly, some of the most committed in the country. After announcing a sizeable tour last week, tickets flew right out the door for majority of the gigs and now the band have announced a stack more shows to keep up with the massive demand. Three shows in Brisbane and Melbourne, two in Perth and Adelaide; and they've even allocated some sports for all ages and under 18 matinees. Tickets are on sale now for all dates—see all the details below.
Hockey Dad have also released their great new single, I Wanna Be Everybody—stream below.
Original Story: Staying relatively quiet for the past few months, Hockey Dad have kept a few announcements secret until now so that 2018 remains their year. Today, the group have announced a national run of tour dates behind their forthcoming new album, 'Blend Inn'.
Hitting all capital cities in their path, Hockey Dad will play some of the biggest headline shows of their young and fruitful career. Kicking things off on the West Coast at Perth's Badlands, the duo will move further inland to The Gov in Adelaide before attacked the East Coast with huge shows in Melbourne, Sydney and wrapping it all up in Brisbane's Woolly Mammoth. All shows will be supported from Dear Seattle and Boat Show.
The duo's highly anticipated second studio album, 'Blend Inn', will be released in just a few short weeks—Friday 9 February on Farmer & The Owl via Inertia Music. It follows their sleeper hit debut album of 2016, 'Boronia'. Claiming praise around the world, in our review we said:
"Hockey Dad's debut full length album shows a more mature depth and approach to songwriting. The album feels like a complete collection of songs, each with its own unique element that sets it apart from the consistency of crunchy guitars, powerful vocal runs, and hard hitting drum beats."
So far from this new album, we've heard Homely Feeling and, overnight, triple j premiered their latest single, to be release to the public this Friday, titled, I Wanna Be Everybody.
Scope the full run of dates throughout March below—tickets go on sale for all shows this Thursday 18 January HERE. In the meantime, stream their latest single, Homely Feeling, below.
Hockey Dad Live Dates
THURS 1 MAR
Badlands, Perth
FRI 2 MAR
Badlands, Perth – SOLD OUT
SAT 3 MAR
The Gov, Adelaide – SOLD OUT
SUN 4 MAR
The Gov, Adelaide
THURS 8 MAR
The Corner, Hotel – SOLD OUT
FRI 9 MAR
The Corner Hotel, Melbourne – SOLD OUT
SAT 10 MAR
The Corner Hotel, Melbourne
FRI 16 MAR
Metro Theatre, Sydney – SOLD OUT
SAT 17 MAR
Woolly Mammoth, Brisbane
SUN 18 MAR
Woolly Mammoth, Brisbane
SUN 18 MAR
Woolly Mammoth, Brisbane – SOLD OUT
THURS 22 MAR
The Corner Hotel, Melbourne
SUN 25 MAR
The Metro Theatre, Sydney
TICKETS