Hoon Unleash Hi-Octane Debut Album, 'Australian Dream'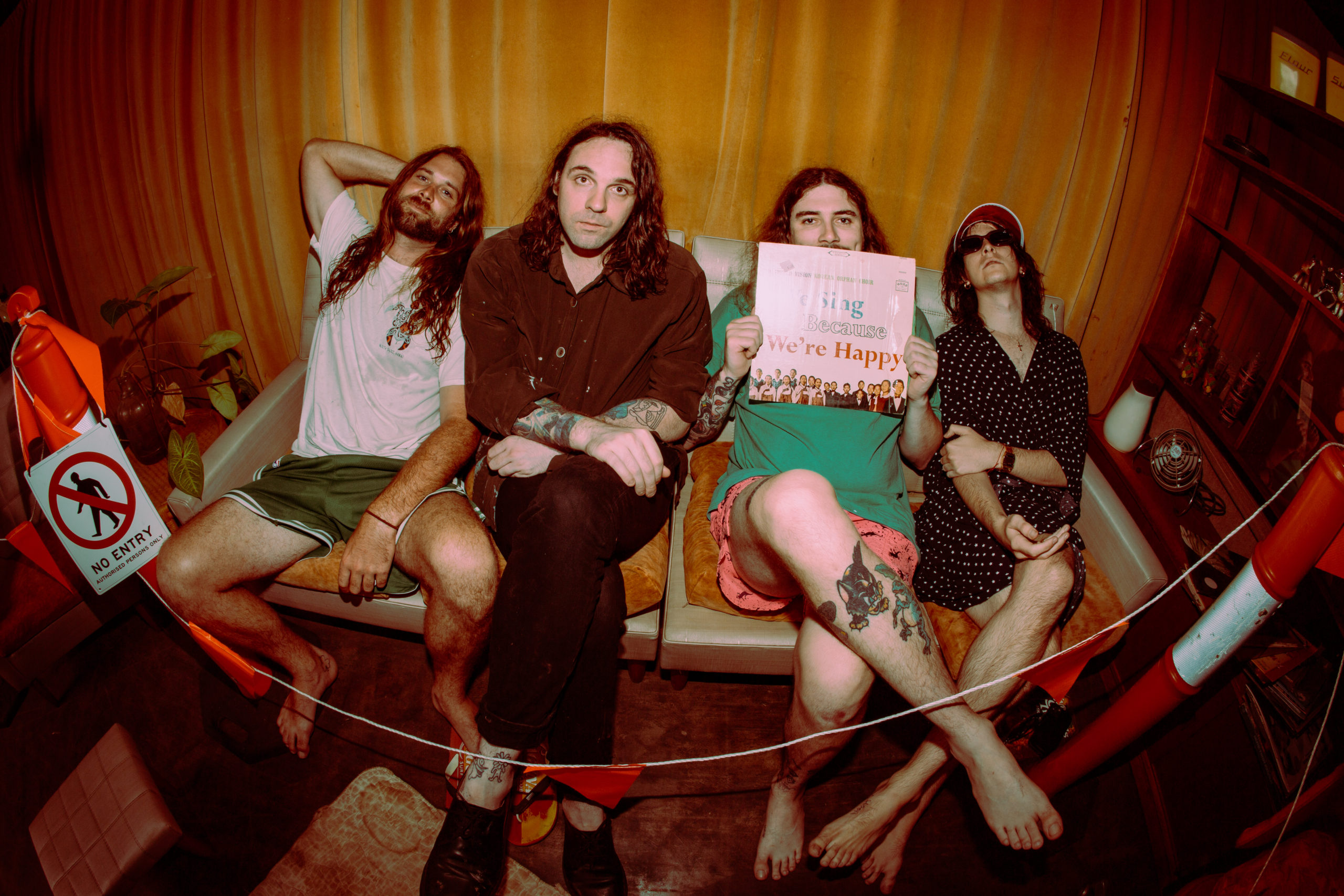 Based in Dharawal/Wollongong, Hoon have just unveiled their raucous debut studio album 'Australian Dream'. The record is true to its distorted punk core, capturing its chaotic songwriting through influences of 90s rock pioneers, that allow the tracks to constantly skirt the line between manic and mayhem.
Announcing an eleven-date national tour across the east coast of Australia to accompany the release, Hoon are ready to cause madness with their tumultuous live performances and 'Australian Dream' is an avid reflection of this.
The tracks that make up 'Australian Dream' come with a packed amount of energy, presence and force that ensures you don't forget the name Hoon. The instrumentation, arrangement and crafting of the tracks seamlessly meld together to create layers of intensify.
The opening track 'Acab' slams you in the face with grunge guitars, raw vocals and visceral potency that carry through onto the title track 'Australian Dream', which showcases walls of gang vocals, propelling the listener forward.
Latest single 'Fried' is an all-encompassing barn-burner that highlights themes of toxicity and not being able to be vulnerable. Addictive punk guitars a strewn across the record but are a particular highlight in 'One Bad Apple'.
Marking the middle of the album is the driving kick drums of 'Lifeless' and the effortless half-time change in 'All In', throwing the listener around while maintaining upward momentum. Massive breakdowns are the centre piece of 'White Picked Fence', as the head-banging is at fever pitch through 'Force Fed', 'Propane' and 'Smashed In The Yard'.
'Aeroplane Mode' closes the album, staying true to the record's ferocious garage punk energy. Judging from the album, the upcoming 'Australian Dream' tour can only be imagined as an incredibly wild show.
THU 27 APR | SIDEWAY, NGUNNAWAL/CANBERRA ACT
FRI 28 APR | OLD BAR, NAARM/MELBOURNE VIC
SAT 29 APR | THE RAILYARD, WURUNDJERI/TECOMA VIC
WED 3 MAY | THE HAMILTON STATION, MULUBINBA/NEWCASTLE NSW
THU 4 MAY | MO'S DESERT CLUBHOUSE, YUGAMBEH/GOLD COAST QLD
FRI 5 MAY | KING LEARS THRONE, MEANJIN/BRISBANE QLD
SAT 6 MAY | OLÉ NOOSA, KABI KABI/SUNSHINE COAST QLD
SUN 7 MAY | BANGALOW BOWLO, CAVANBAH/BANGALOW NSW
FRI 12 MAY | THE HOUSE OF MUSIC AND BOOZE, EORA/SYDNEY NSW
SAT 13 MAY | THE MARLIN, MIRYYAL/ULLADULLA NSW
SAT 20 MAY | SECRET VENUE, DHARAWAL/WOLLONGONG NSW