How Does The Living End's New Track Stack Up To Their Classics?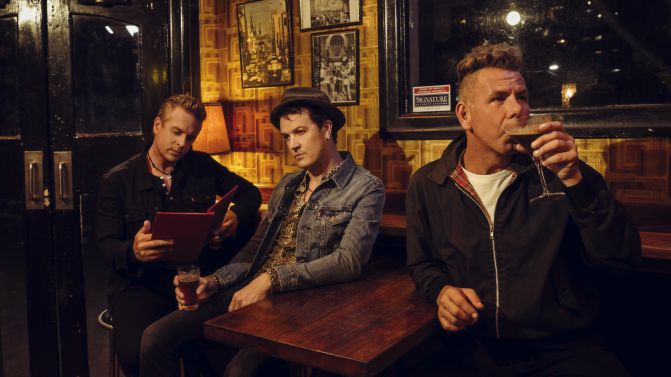 It's been seven years since we heard from double-bass slinging rockers The Living End, but rejoice because they've released new single Keep On Running as well a music video and announced a set of shows across capital cities.
The last we heard from the trio was their Australian rock and roll anthem White Noise featuring in-your-face, punk-infused chants securing the boys a spot in the upper echelon of Australian rock with Silverchair, Midnight Oil, and Powderfinger.
The question on everyones' mind is how does Keep On Running stack up against the legendary hits that proceeded it? The new track from The Living End is sounding more mature with berating vocals switched for calming, low-key verses, and a swelling, anthemic chorus. It has been seven years…
The anti-establishment themes that were once at the core of The Living End are now replaced with supporting sentiment towards their listeners, clear in the lyrics, "You are who you were always meant to be/ you will have everything you need/because all will be okay, you'll see". Inspo-rock anyone? But does the change in theme warp what made The Living End so badass, what do you think?
Check out the music video for Keep on Running below!
'Shift' Tour Dates
FRI 10 JUNE
The Tivoli, Brisbane
SAT 11 JUNE
The Enmore, Sydney
THUR 16 JUNE
The Astor, Perth
FRI 24 JUNE
The Forum, Melbourne
SAT 25 JUNE
The Gov, Adelaide
Get Tickets HERE