Iconic Venue The Lady Hampshire Is Resurrected as Dedicated Live Music Destination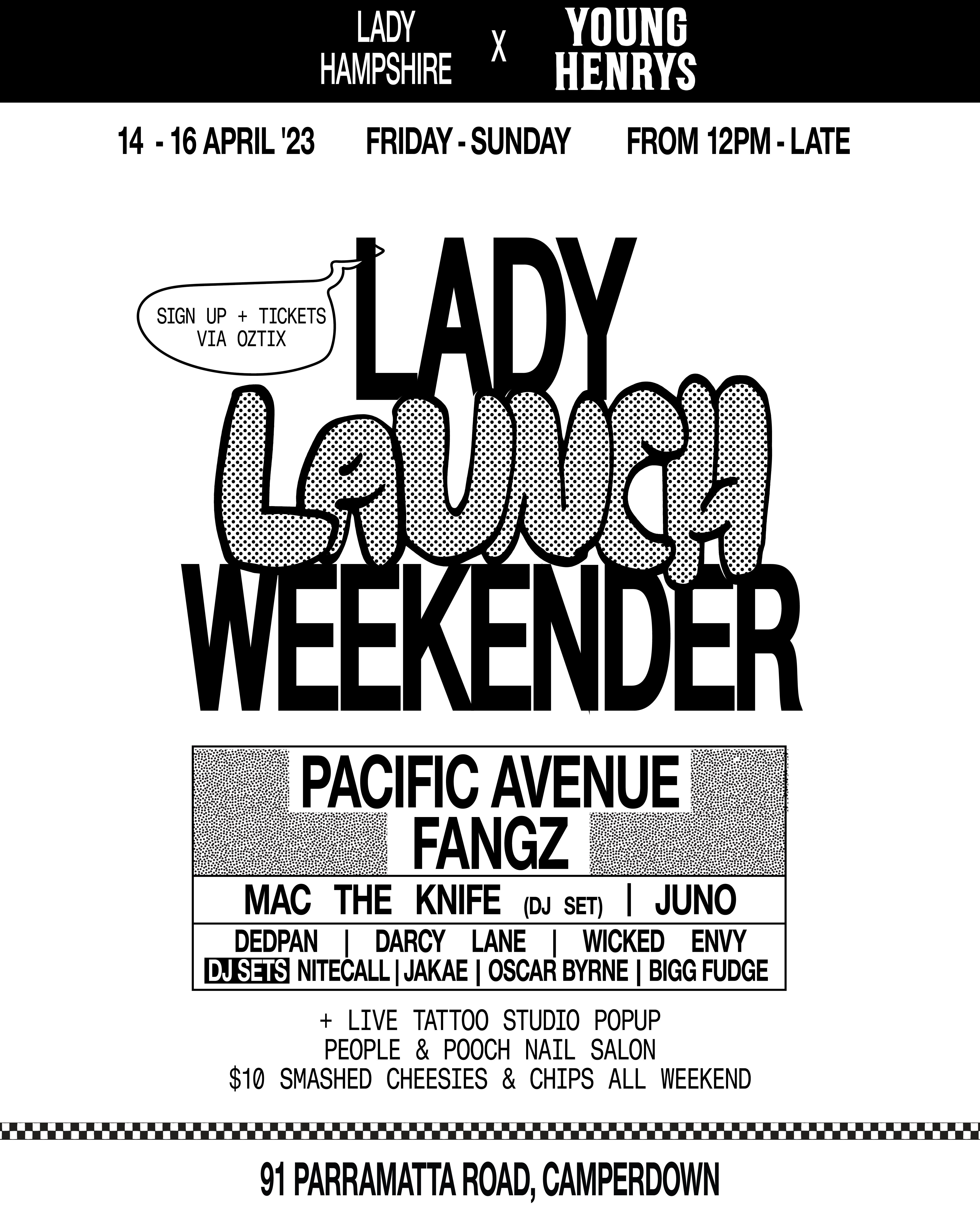 The Lady Hampshire, Camperdown is excited to announce its return, as a devoted live music space, with programming across April and May – including the likes of Pacific Avenue, FANGZ, Bugs, Close Counters, Bootleg Rascal and These New South Whales. 
Leading the charge for the double header opening weekend is punk-rock quartet, FANGZ, on Friday April 14, with special guests DEDPAN and Wicked Envy. Indie-rock darlings, Pacific Avenue, will continue on the celebrations alongside special guests JUNO and Darcy Lane, with Bryn Chapman of Mac The Knife jumping on the decks.
Both days will also feature a tattoo pop-up and free nail art to offer everyone a chance to experience Camperdown's reinvigorated icon.
Elliott Harper, Entertainment & Event Manager at PUBLIC Hospitality Group says:
"Bringing The Lady Hampshire back to life with live music as the focus, is exactly what Sydney has been asking for. When it comes to entertainment venues, we only want to foster growth and success across our city and think The Lady will be the destination for all types of musicians and patrons. The first month alone has some of the most exciting gigs Sydney has seen this year and we can't wait to bring it to locals and gig-goers."
The Lady Hampshire is owned and operated by PUBLIC Hospitality Group, whose priority is putting community and experience first, with venues including Oxford House, The Strand, El Primo Sanchez, The Norfolk and more.
Tickets on-sale and RSVP available now
FRI 14 APR | FANGZ + DEDPAN + WICKED ENVY *
Click here to RSVP
SAT 15 APR | PACIFIC AVENUE + JUNO + DARCY LANE
Click here for tickets
FRI 21 APR | RADICALS + DIAL DENIAL *
Click here to RSVP
SAT 22 APR | BUGS + SPECIAL GUESTS
Click here for tickets
FRI 28 APR | HIGHLINE + TURPENTINE BABYCINO *
Click here to RSVP
SAT 29 APR | STARVE + OUTSIDER + SIGNVALS + KEEPSAKE *
Click here to RSVP
FRI 5 MAY | ABBY BELLA MAY + SPECIAL GUESTS *
Click here to RSVP
SAT 6 MAY | CLOSE COUNTERS + SPECIAL GUESTS
Click here for tickets
FRI 12 MAY | BOOTLEG RASCAL + LYALL MOLONEY (SECOND SHOW)
Click here for tickets
SAT 13 MAY | BOOTLEG RASCAL + LYALL MOLONEY (SOLD OUT)
FRI 19 MAY | THESE NEW SOUTH WHALES + SPECIAL GUESTS
Click here for tickets
SAT 20 MAY | GOOD LEKKER + SPECIAL GUESTS
Click here for tickets