Infinite Content: Hear Arcade Fire's New Track, 'Everything Now'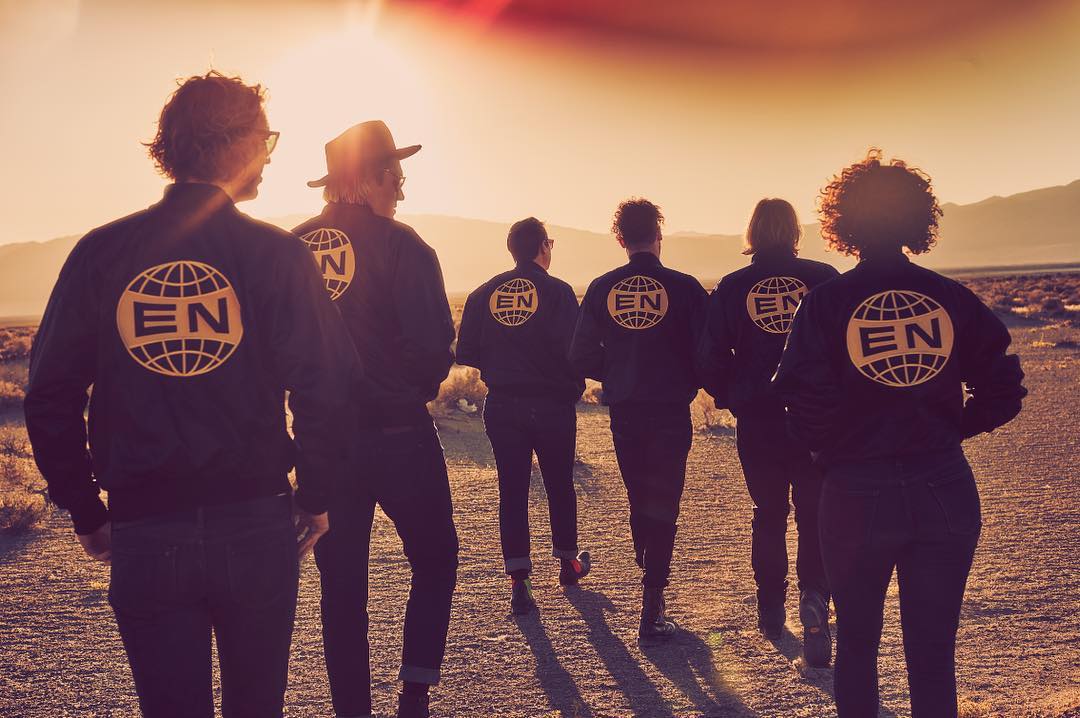 UPDATE 02/06: Arcade Fire have, overnight, dropped the official video for their new song, Everything Now. The band, Frank Ocean-style, began a live stream of a night-to-day landscape in Death Valley teasing the single.
Everything Now is the title track from Arcade Fire's fifth album, to be released July 28 via Columbia. The album was co-produced by Arcade Fire, Steve Mackey (of Pulp) and Thomas Bangalter of Daft Punk. Stream Everything Now below.
ORIGINAL STORY: Arcade Fire are back! Almost. After multiple reports and speculation, the indie rock masters have released their new single, Everything Now, exclusively on 12″vinyl to be purchased at Primavera Sound Festival in Barcelona.
Following on from their recently released, I Give You Power, which features Mavis Staples, Arcade Fire have been relatively quiet for the past few years. Beside their score for the film Her, the group have remained somewhat off the grid since 2013's incredible 'Reflektor'.
Everything Now is a pairing of old and new Arcade Fire–the eclectic sing-song elements from their debut record, to the instrumental techniques and musical equality of their most recent effort. No further news on the band's upcoming album has been revealed however they have been posting mysterious graphics and images on the social media recently. Arcade Fire are soon to be on an extensive European tour which includes smaller, secret venues.
For now, listen to the track through a video recorded version of the vinyl via Pitchfork. We will update you when official audio surfaces.