Interview: 90IVY Talk About Their New Single, New Management, Name Change and More!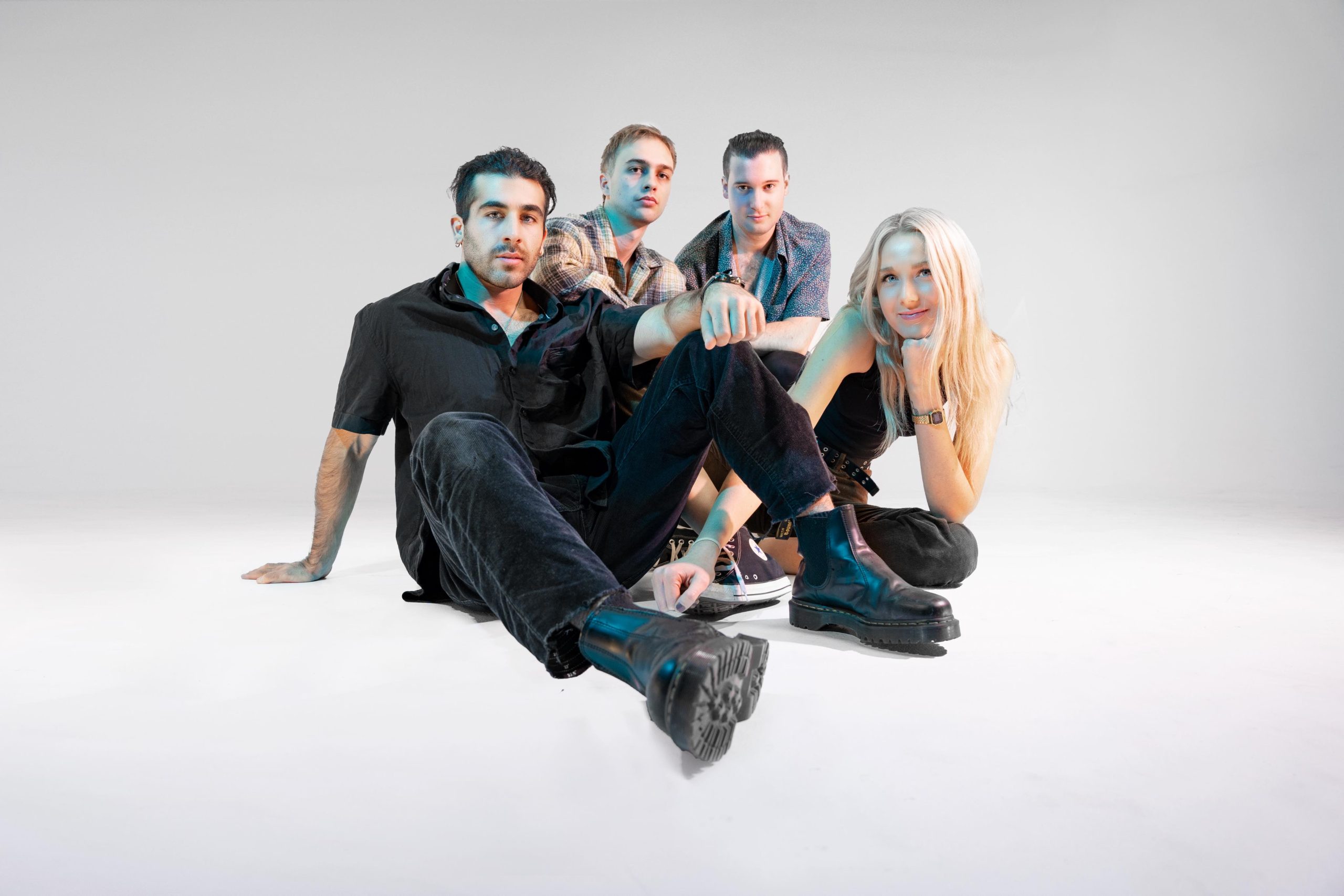 Sydney-based indie-pop four-piece 90ivy (formerly The Flowers) are set to release their wistful new single 'Now Or Later' – produced by Peter Holz (Gang Of Youths, Vance Joy, Peking Duk). We had a chat with the band to find out more about everything that's been happening in their world!
This is your first release under your new name. Can you tell us about the process you've gone through in the last year or so, changing your name and writing new music?
We always knew in the back of our minds that we wanted to change the name to something more original. With officially bringing Liam and Tom into the band and having a couple of releases with them, we thought it was an excellent time to finally solidify the name and project. We had a gigantic list of names, and it took us months and months to finally settle on 90ivy, and we are in love with it. The type of music we are working on is still in the same world, and so is the direction. The past year has been a roller coaster; when we could jam and play live, we were always writing on the fly in our rehearsal space. Now, because of the lockdown, we've been sending each other ideas via voice memo and doing virtual jams in lieu of being able to meet face to face.
You recently signed a management deal with Good Intent – how did that come about?
Nick from Good Intent listened to our music since we released Truly Madly Sleepy in 2019 and came to one of our very first live shows at the Vic on The Park. So that's how our relationship with the Good Intent guys began. With fresh goals for 2021, we met with Nick and Rob a bunch of times, and we loved their work ethic, goals for the band and the fact that they got around our music.
Can you explain the themes behind 'Now Or Later' in a haiku?
Onwards and upwards
Better off apart, but still
Missing what we had
(Hope I did that correctly)
What are some of your greatest memories as a band, either on the stage, on the road, or the rewards from certain releases etc.?
Being able to play alongside some incredibly talented artists in our sort of world like Jess Day, Hayley Mary and CLEWS has been a highlight.
Also, the kind words from the guys at triple j about our past releases has been such an important motivator for us, and I can't tell you how giddy we get when a song gets a review or radio play – it definitely isn't something we take for granted.
Amidst everything that's happened in Australia in the past few months, what have you found yourself taking up as new interests or hobbies to fill in the gaps between playing live again?
Leighton loves studying stand-up comedy and learning Spanish, Tom is always cooking & racing cars, Liam is either zoning out to trash tv or on a bushwalk, and Ags has developed an online shopping dependency but doesn't think that would be considered a hobby, so let's go with amateur pottery making.
Can you tease any near-future plans?
We're hoping to play a headline show when everything goes back to normal, potentially at the start of the year coinciding with another single…..!