Interview: AFTERTHOUGHT Chat About Their Latest Single, 'Homebound'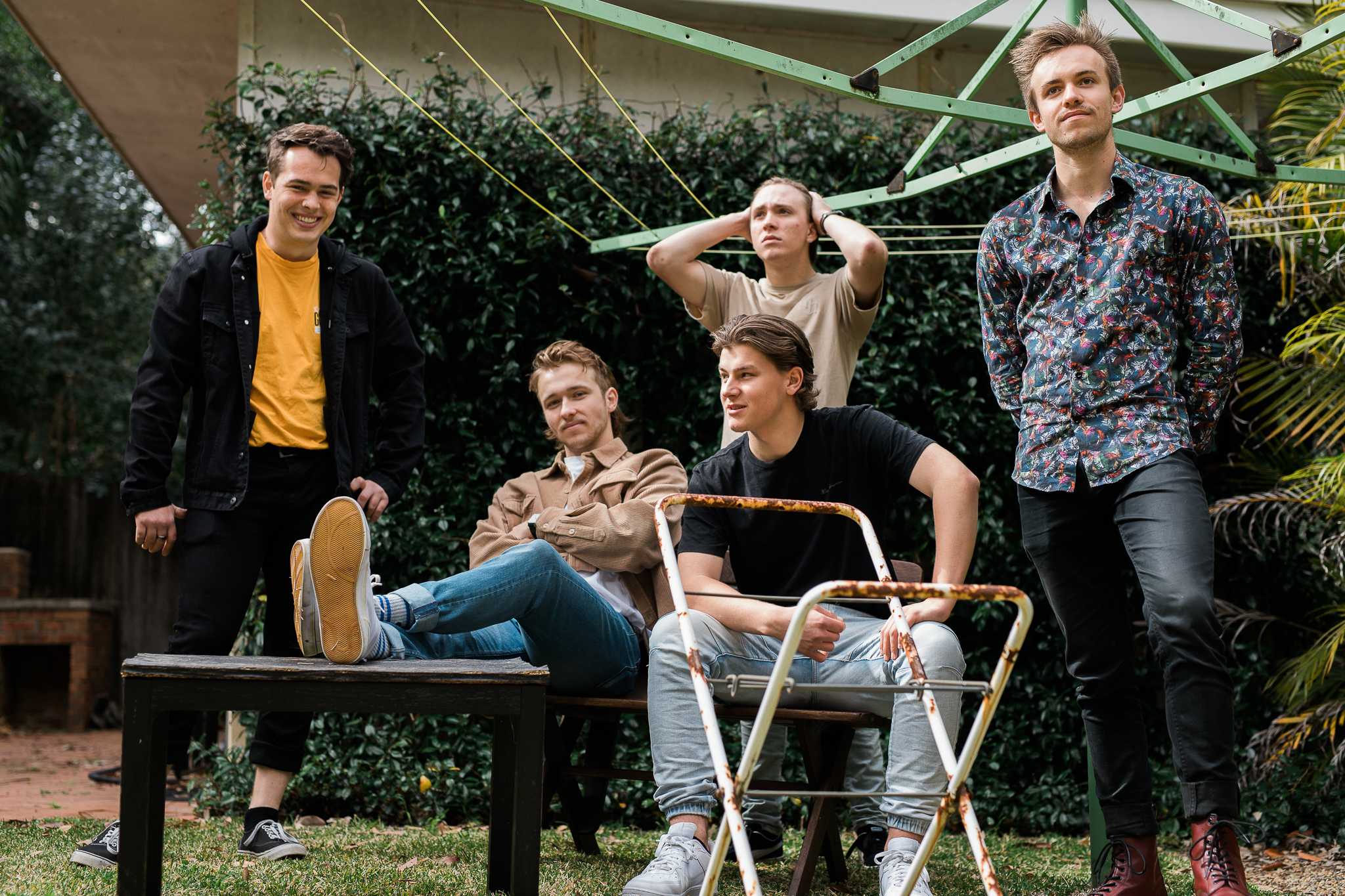 Sydney-based pop-punk quintet Afterthought have returned with their vibrant new single 'Homebound' – produced by Rich Mammoliti (Breakaway, Our Past Days). We sat down with Marty from the band to find out more about the new single, inspirations and more!
Congratulations on the latest release! Can you tell us what the underlying themes disclose?
Thanks so much! I feel like this single, and the EP is about going through life, the ups and downs that come with that. I think track 3 is probably our first happy song which is fun, but yeah, this song is about heartbreak, and I think it has the best lyric Max has ever written. That last line, 'I never knew how to find a part of you I didn't like' just holds so much weight and truth.
Who are some of your biggest inspirations as a band? International and local, large and small?
It's kind of funny because this changes so much, and if you showed this list to us 5 years ago, we would probably laugh at future us. We really like The Band Camino, Knuckle Puck, The Story So Far and Taylor Swift. Each of us listen to hugely different stuff though, like Ryan's favourite band is Fleetwood Mac and mine is blink-182. Luke has been listening to lots of Hot Mulligan recently and I wouldn't be surprised to see that leak into whatever is next for us.
How important is diversity to you as a collective group? How do you strive to stand apart from the crowd? 
Hugely important! I guess we are doing our best to write music that other people aren't writing. We might have achieved that by writing music that people wrote in 2005 so therefore aren't writing now, but we are still hugely proud of what we have come up with. I think the fact that we have such a weird eclectic mix of music taste comes through in the songs we write, and I feel this EP finds all those tastes and puts them together into a nice sandwich of sound.
What are some of your favourite non-musical activities?
All of us play and love sport, and we have all been doing that for quite a while. Luke recently got a camera and has been taking some nice photos. Personally, I'm a bit of a nerd and really like collecting various Batman related merchandise. My room is a bit sad considering I'm a 21-year-old
If you could do a co-write with anyone, dead or alive, who would it be?
This is a great question. I really want to write with Ben Stewart from Slowly Slowly, because I just think he is so creative and vulnerable. Thinking on a bigger scale I reckon it would be cool to have written with Mozart, and just like talk to him about music. He really knew how to tell a story through the songs he composed. Obviously, it's a hugely different sound but I reckon it would be dope to learn from him.
What's on the horizon for Afterthought?
I wish I could say playing loads of shows to promote our EP, but lockdowns really are messing with stuff. So, we are releasing our second EP on October 22, which we are so keen to do. Some of these songs have been around for so long and we are so keen to finally get our second EP out, after 3 years since our first one.