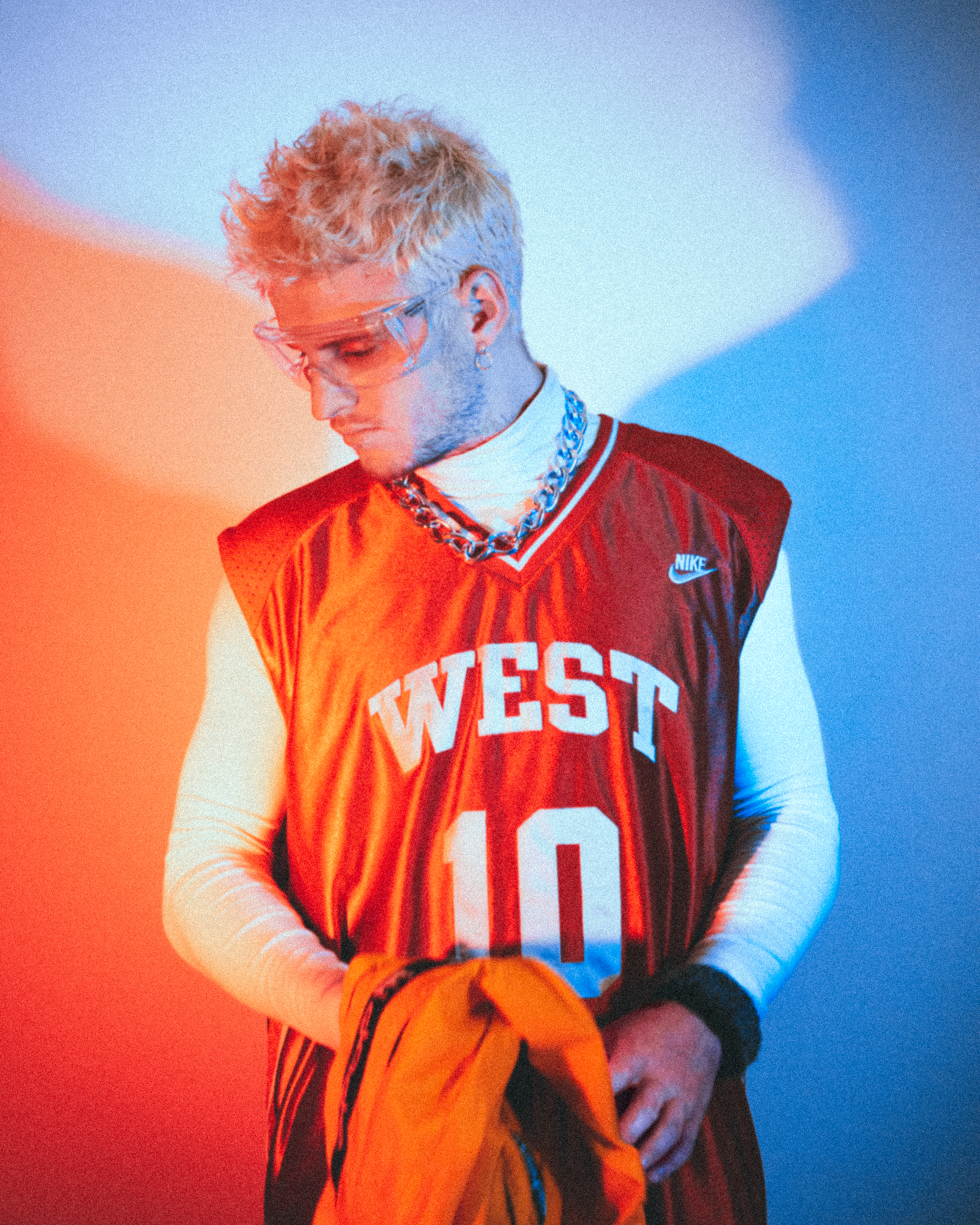 Thanks so much for taking the time to talk with us AKA Lui, and congratulations on all the success on your debut track (which is an absolute banger by the way!). How are you feeling about how the song has connected? Did you expect it was going to take off as much as it has? 
Thanks very much guys! Bangers & Mash! To be honest I had no expectations whatsoever, and i've learnt that is a good way to go into such unchartered territory. I have no reference point as this is my debut release, so i've just been riding the wave, & learning a lot as I go and loving the experience. But yes, I've definitely been very surprised by the response, & thankful that the song has connected in the way that it has.
You've recently signed to one of Australia's most exciting new independent agencies Good Intent – how has it been working with those peeps and do you think having a solid team around an artist is integral to developing your career? 
It's been amazing. I approached these guys about helping me with release after countless recommendations from friends in the industry, and in all honesty I don't think the song would be out yet without them. They go the extra mile for the artist, and I wouldn't settle for anything less. As for the importance of having a solid team, I think it's important in all aspects of life. You need to have people around you who help you become the best version of yourself, and help you tick those big boxes. Lets get it.
You're currently on tour around the country with some really cool acts like Buttercats and this weekend with Blush'ko, and today have also just revealed news that you're touring with crowd favourites Bootleg Rascal. How has it all been going so far? Was a strong approach to live touring always part of the plan?
I'm a bedroom producer, and that is my zone. Lock the door, turn off the phone, break the wi-fi, lets make a beat. But recently I have really fallen in love with performing again. It is your opportunity to show your fans, or potential fans, who you are and what you are all about. I only have my debut song released at the moment, so for someone to come to an AKA Lui show and witness 8 or 9 unreleased songs amidst my live performance, gives people more of an insight into what I'm all about as an artist, and gives me the chance to win them over. The shows have been really fun so far and the crowds have been epic, can't wait for spring!
Your new video is equal parts amazing and hilarious – can you tell us more about it? 
Basically, I got an email asking if I could put together a film clip alongside my debut release. At the very same time that the email came through, I was watching this footage of a 92 year old man on a mobility scooter entering the highway. Totally baffling. While watching the footage I grew extremely curious of where he was going, where he had been, what he was up to. Mischief, I suspected. My imagination ran wild, and I conceptualised a short story of a day in his life. The narrative plays with concepts of multiple realities, dream states, and parallel universes. You can work the rest out for yourself.
It's funny because the new "Seachange" is being filmed in Brunswick Heads at the moment and we were shooting down there… people confused us with the set of Seachange. They looked concerned that the new writers had fully lost the plot.
It was filmed by Jake Lapham, my housemate & good friend, and we co-directed & co-edited the piece together. By co-edited I mean he has all the technical skills and abilities, and I laid down on the floor behind him erratically sharing my opinions on what should happen next. He was amazing to work with, and incredibly patient with me.
At times we were on set at 7am and part of the role was to be on the VB's. He really helped direct me when things got blurry.  We were also very lucky to have input and assistance from my good friends Zac Devine & Sebastian Hill-Esbrand. I'm so lucky to be surrounded by such epic lads, and it wouldn't have happened without them. We were given a pretty short deadline to work with, and I was operating on $0 budget.
Richie is the elderly gentleman and he's actually featured in some Aussie films before. It's an extension of the hero's journey, but played out on multiple different levels. There's so many underlying themes & references if you look closely. I fell in love with Richie by the end of this clip, he is such a rig.