Interview: Alex Garcia from 'Mayday Parade'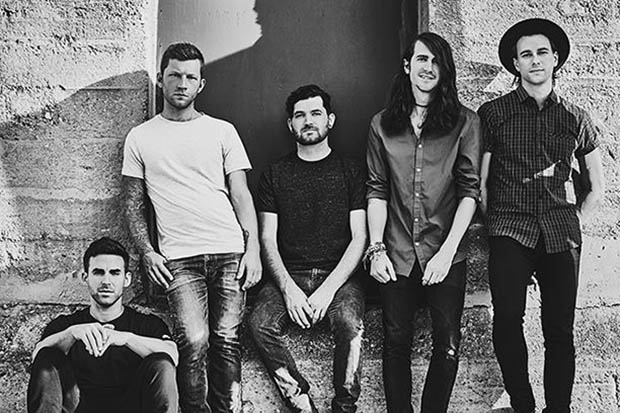 Pop punk superstars Mayday Parade are bringing their latest album 'Black Lines' to Australian shores in October. We had a chat to the band's guitarist Alex Garcia about support acts, special plans, and how to make a solid salad.
Firstly, explain yourself in 5 words?
I like to think of myself as a hipster stereotype to be honest.
Being the guitarist, do you feel like you have to fight for attention or is the band pretty equal ?
Its actually pretty equal, but I'd say being the guitarist it kind of runs in our blood to fight for attention. So I definitely have, but the band keeps me in check which I'm thankful that they do.
How do you balance your music with other obligations?
I'm not sure. I feel like I try to balance everything out as best as I can really.
What's your most memorable live performance?
That's a good one! I haven't thought about it. The 'You Me At Six' tour in England was very large, we played two shows at the 02 Academy in London I think. I just remember the shows being huge with around 5,000 people. I mean that's a lot, for us it was a lot so I remember so those shows very well.
How are you feeling about touring Australia in October?
I'm excited because love it! I love Australia so I'm very very excited to come back and tour there.
Which city are you most excited to play in?
Melbourne is always really cool to play at. I've always had a good time in that city.
You're touring in support of your album 'Black Lines', what was the response to this album like compared previous albums?
I think its actually been pretty similar, I think people recognise that its a little different from what we usually play, but everybody likes it. Its been a pretty solid response so I'm happy.
Why have you chosen The Early November as your support act?
We are fans of The Early November and they really wanted to do the tour so we were happy to have them. We used to listen to them when we were younger and I think its important to play alongside bands you really like. I always like to support the music I enjoy so that was the motivation behind the decision to take them on board.
Have you got anything special planned for your shows?  
Nothing really honestly that I can think of. We are still have 'Warped Tour in the States coming up so we still have some time before we plan that out.
How do you stay connected to your fans during studio time?
I think Instagram and Twitter and every other social media site are very helpful for that. It is difficult, but you just have to stay on social media and stay connected that way.
What would be your ideal post-show meal?
Well my ideal after show meal is usually, this is going to sound really lame, but I love eating salad! I'm that guy, I'm the guy that eats salad. Maybe some fish, I do try not to eat to much fish and I'm technically a pescatarian. So I guess salad and fish would be my ideal meal or a really good vegetarian ramen.
If you were trapped inside a TV series, what series would that be?
Seinfield, for sure!
Does your coffee order require more than 2 words?
No, well no. Black Coffee!
Mayday Parade 2016 Australian Tour
THUR 6 OCT
Eatons Hill Hotel, Brisbane (Lic/AA)
FRI 7 OCT
The Metro Theatre, Sydney (Lic/AA)
SAT 8 OCT
Arrow On Swantson, Melbourne (AA)
SUN 9 OCT
170 Russel, Melbourne
WED 12 OCT
The Gov, Adelaide (Lic/AA)
THUR 13 OCT
The Astor, Perth (Lic/AA)
Get Tickets HERE