Interview: ATLVS Chat About Their Latest Offering, 'Shadow Dancer'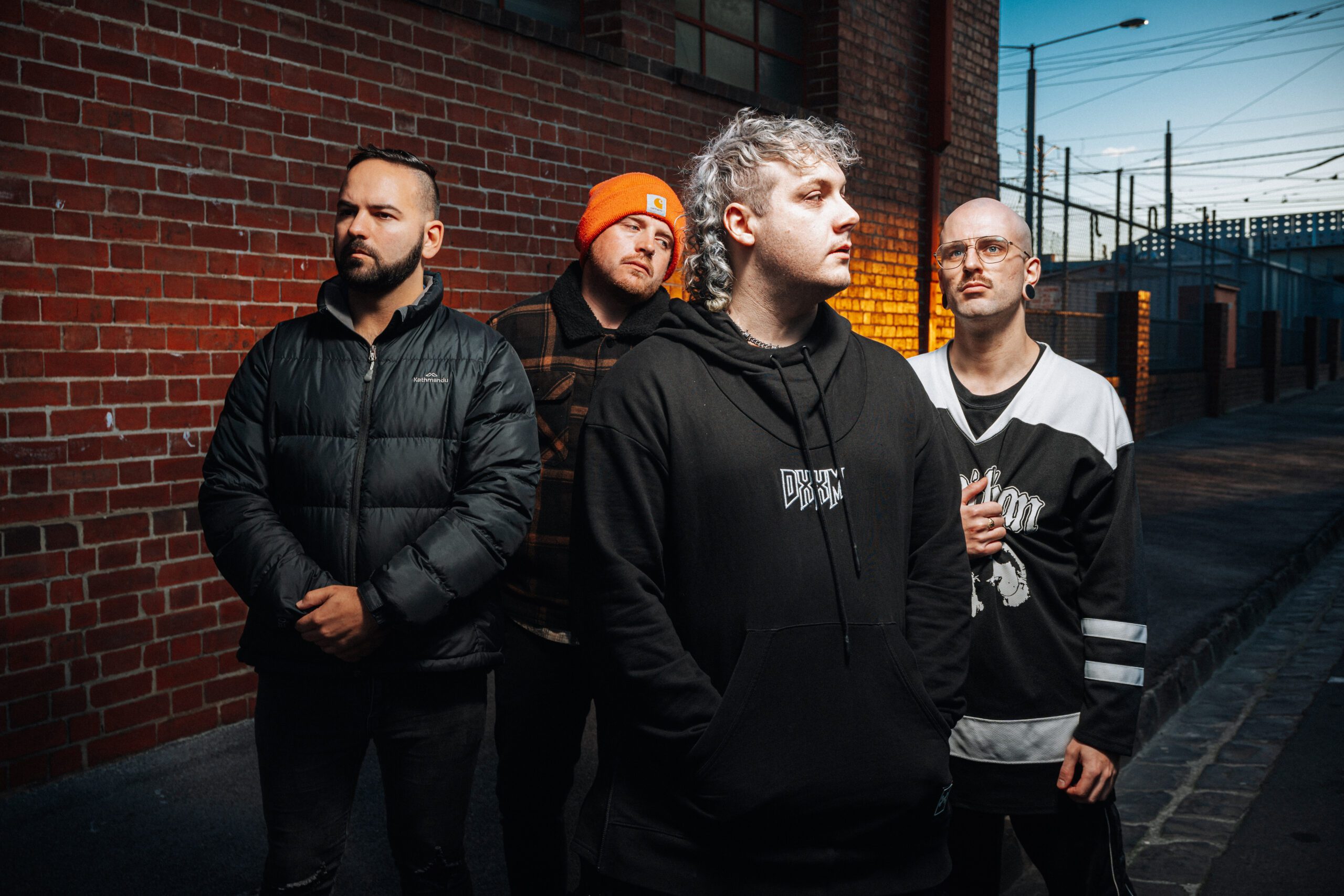 Gunaikurnai/Gippsland-based metalcore quartet ATLVS have just unveiled their ferocious single 'Shadow Dancer' – produced by Damien Bigara (Diesect), and mixed/mastered by Michael Campbell(She Cries Wolf, Diamond Construct, Deficit). The track is accompanied with the frenetically lit up music video – shot and directed by Matthew Brida at Stupid Old Studios in Naarm/Melbourne. We had a chat with the band to find out about the new track, influences, future plans and more! 
Congratulations on your single 'Shadow Dancer'! How does it feel to have the track out in the world?
It feels like a huge relief! We have been in a huge transitional stage for this band since our last release and to finally have the first part of our new era released into the world is amazing. We worked really hard and explored different avenues of writing which we had not tried before and at points it seemed like a mountain which we couldn't climb. But we banded together and got through it and now we could not be happier with how things turned out.
Can you talk to us a bit about the story behind the single?
The lyrical theme behind the single ties around the phenomenon of 2 kindred spirits that find each other in this life but circumstances have forced them apart. But they both know that they will forever yearn to be together, but it can't happen. It's a sad song about one person's half of that story and the feelings that come with dealing with it.
For listeners that haven't heard your music before – what are a few words you can use to describe your sound?
Our music is heavy, dark, melodic in parts, and emotional. We like to share experiences we have had in our lives through our music.
What are your musical influences and how do you think they've shaped this release?
Our musical influences really vary, and we are trying to really branch out with what we are bringing to the table with ATLVS. We want to continue to push ourselves in new directions as we explore the limits which we can go to with our music.

'Shadow Dancer' and the other tracks that accompany it on the 'Shadow Dancer' EP are a step in the new experimental direction which we will be aiming to take the band in the next few years.
Since your last EP, how do you feel your sound has grown since then?
Our last EP is something that we are proud of, and it really put us on the map around the world. Our sound has changed a little bit and become a bit more raw with this coming release.
'Shadow Dancer' is our first effort as writing as the four-piece band we are going to be going forward into the future, and we are really happy with the dark elements we have created out of it.
How are you planning on finishing the remainder of the year?
We have our headlining 'Shadow Dancer' Tour from the 14th-22nd of September with our good friends from Perth DARKMATTER joining us on their debut run around the country.
Other than that, we have a show on the 25th of November with Australian SLIPKNOT cover band SURFACING.

After that we will be leaving our books open for a few months in hopes of jumping on some international support slots over Summer while we start focussing on writing material for our album.