Interview: Aurateque Chat About Their New Single, 'Renegade'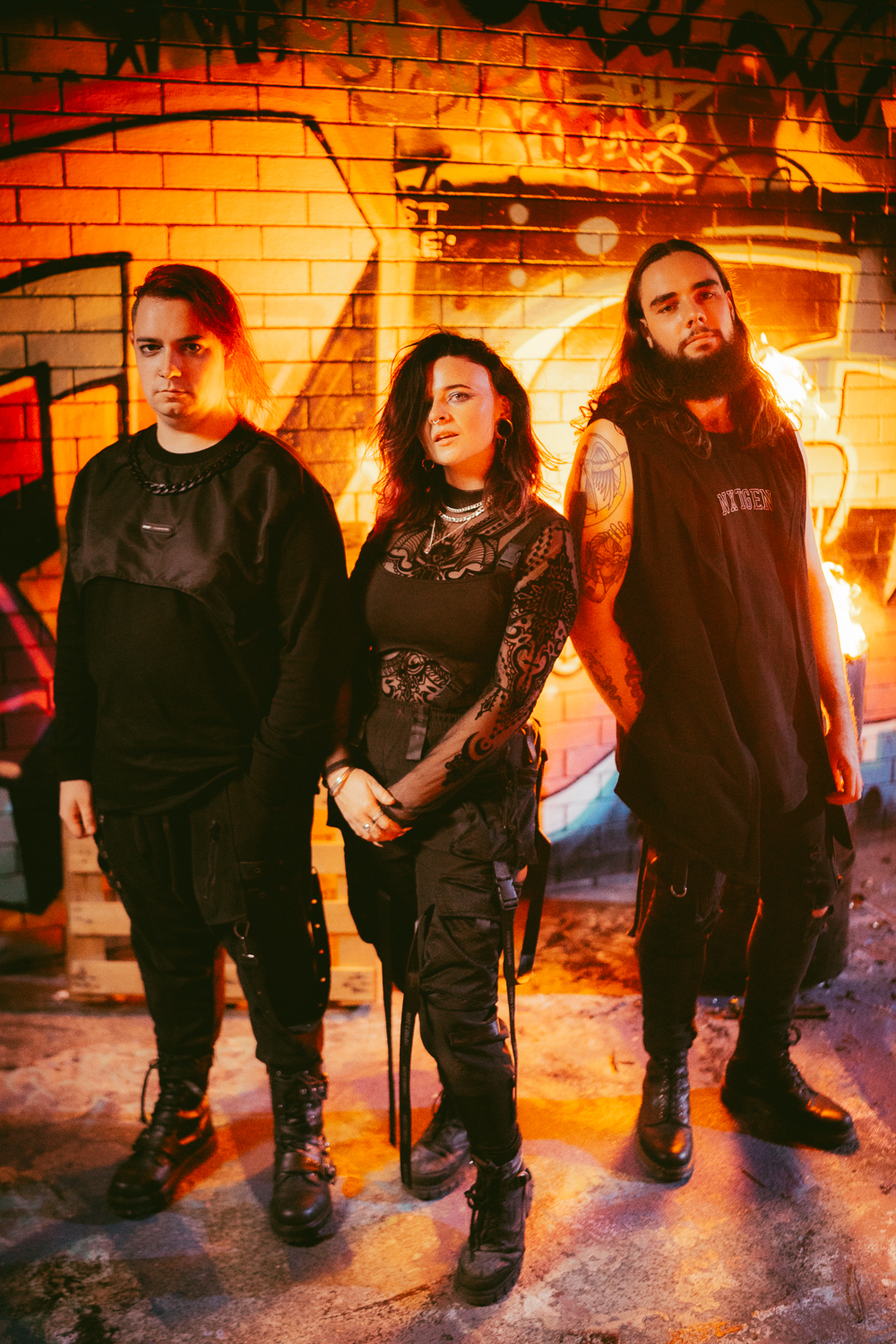 Eora/Sydney-based alternative-metal band Aurateque has unveiled their new single 'Renegade' – produced by Steve Balbi (Little River Band, Noiseworks) and mixed by Chris Blancato (Northlane, Reliqa). We had a chat with the band to find out more about the new cut.
Congratulations on your single 'Renegade', can you tell us a bit behind the single and what it's about?

Lauren: Matt and I sat in front of a computer for 9 hours straight with no breaks to finish this song from start to finish. That was a long time ago, as we actually wrote these songs four years back. Since then, we've spent countless hours in studio writing sessions – but this was the first song to fully encapsulate all our influences at that time. When it was done, we sat back and listened to the song in full and shed a tear. We were exhausted creatively, but so satisfied with what we created.
'Renegade's lyrics are about inherent anger and rage, knowing there's a person behind the rage, knowing they know what they're doing and do it anyway.
The lyrics are super powerful – how was the creative process when writing them?
The creative process always has two parts:
1) Building the foundations in Matt's home studio – Matt builds the song, and Lauren adds random layers of vocals/keys/water sloshing in the mouth
2) Lauren then writes the lyrics on a floor, alone. The floor can be any floor really, as long as no one else is there and the floor doesn't stink.
Lauren: I say this all the time – the lyrics write themselves and I really mean that. One word will stick and then I guess something else takes over. The phrase that stuck with Renegade was "Don't leave me on my own" and Renegade's lyrics built themselves around that phrase.
Sometimes the best way to work is inside out, I guess.
How was working with your producer Steve Balbi? 
Lauren: We've got an interesting story regarding that. I used to work in a cafe next to JMC Academy when Steve walked in one day and ordered a coffee. I could sense that Steve was interesting and sparked up a conversation about music. During the conversation, Steve said something about his band – the band in question was 'Noiseworks'. This piqued my interest since – although I'd never listened to Noiseworks, I had a signed Noiseworks vinyl at home that my Mum gave to me. We got to talking and by the end of the conversation Steve was interested in producing Aurateque's music. I kept forgetting to send the email, but eventually, I did. That's how we met Steve!
Matt: Creating with Steve was a crazy experience! He went above and beyond to build a soundscape within every song that was wholly unique, reshaping ideas and even flipping entire concepts on their head to tastefully extend upon the foundation laid in the writing phase. Entire songs were morphed into an expanded experience with stylistic elements that I would have never thought of, and just spending time in the studio with him and learning from his experience was an unforgettable time of growth as a creative.
Lauren: When working with Steve, I noticed that the tiny details of songwriting were something that he knew well. I learnt to shape and craft songs with more precision than ever before. He saw the nuances that could create 'moments' and grounded a lot of our concepts – especially the vocal melodies, which were, at times, chaotic and directionless. I appreciated working with him as a producer and as a friend.
Do you have any upcoming shows for fans to see you live? 
Matt: Currently, we've got some pretty big unannounced shows on the horizon, so get yourself in the loop on our socials to avoid missing out.
What can people expect from a live show from Aurateque? 
Matt: Someone at our sold-out Tamworth headliner described the 'Aurateque experience' to me as channelling distinctly separate stylistic influences, with each song doing its own thing but in a way that's cohesive and memorable. We think that sums it up pretty well. Everything from chaotic, mathy, low-tuned riffs and eclectic belts, to subdued, introspective alt-rock, to punk mashed with electronic – nothing is truly off the cards if we're feeling bold enough to weave it into the setlist.