Interview: Before The King Chat About Their Latest Offering, 'Fast Machine'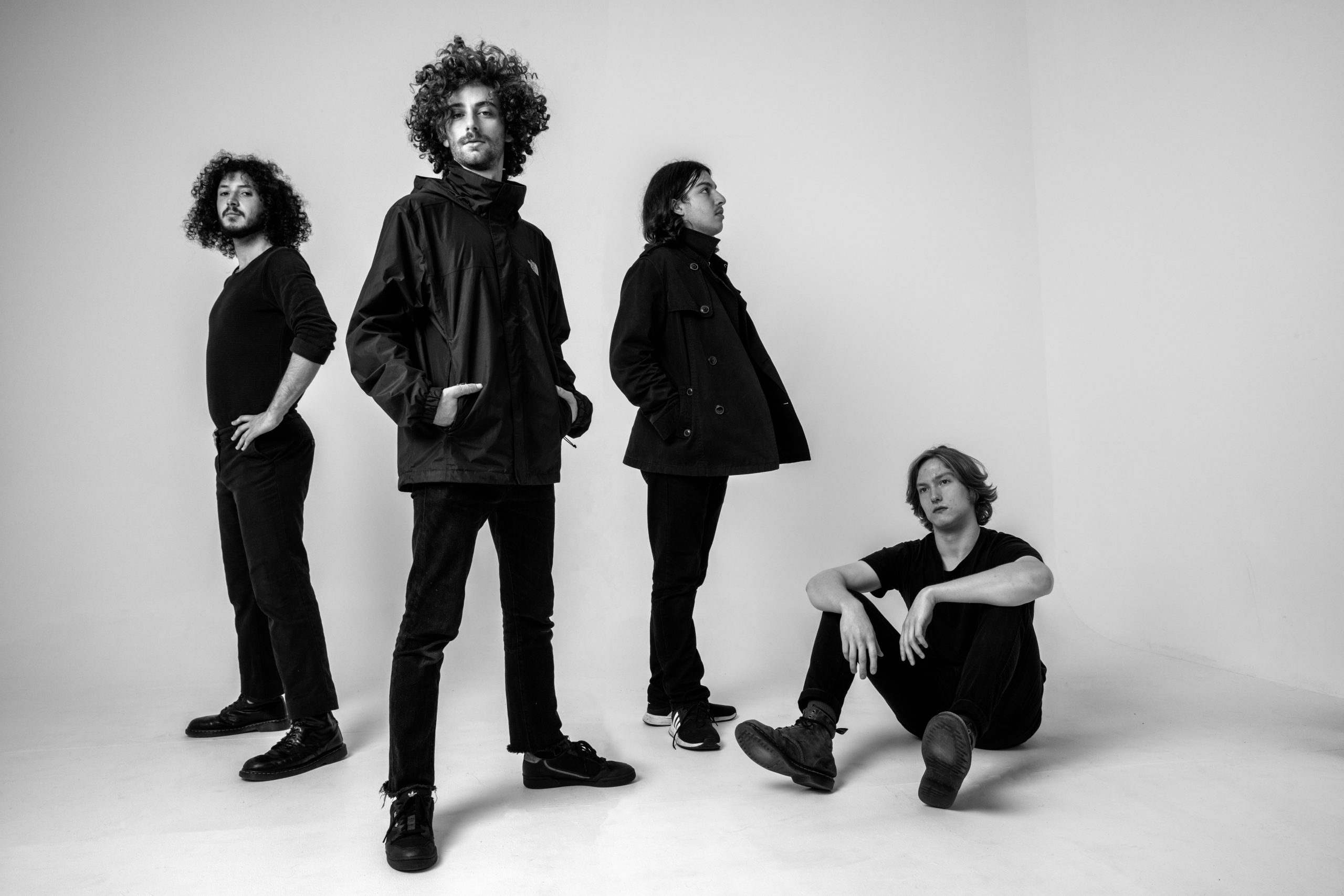 Sydney-based garage-rock quartet Before the King have just released their vehement new single 'Fast Machine' – produced by ARIA-nominated Clayton Segelov (Shady Nasty, Antagonist A.D., Columbus). We sat down with the band to find out more about them.
Congratulations on your latest release, 'Fast Machine'! Can you explain the process and meaning behind it for us?
Cast your minds for one moment back to 2015. Then, Tony Abbot ate an onion on live television, Donald Trump had just announced he was running for president and Taylor Swifts 'Shake It Off' had nations carpool karaoke-ing. In this hyper-saturated world, Before the King, four 17-year-olds took it upon themselves to write a repetitive song in the key of E, the likes of which the world was not yet ready.
Six years later, the world is still not ready. But fortunately, we have taken it upon ourselves to make the world ready for 'Fast Machine'.
What are some of your greatest influences in regards to shaping your sound and inspiring you to craft your music?
As garage rock cultists, we take influence from such high rollers as The Strokes and earlier works of Arctic Monkeys. However, when writing Fast Machine, it might surprise many of you to know that we were a Black Keys cover band. 'Their music heavily influenced fast Machine'.
I heard this crazy story that Beach Burrito named a burrito after you? How did that come about?
At Before the King Enterprise, we pride ourselves on our passion for salty beans and veggies wrapped in soft flatbread. Because of this, we decided to team up with the good folks at Beach Burrito for our sophomore single, 'Argentina'. Their team was kind enough to offer us an exclusive Before the King Burrito, aka the best burrito man has ever conceived. Unfortunately for all our garage rock-loving burrito fans out there, this burrito was only offered for a limited time (something that mirrors the grace of a higher power cannot last forever).
The last two years have been absolute hell for artists worldwide. What have you found that's helped you through the crisis that has halted the entertainment industry many times over?
Prescription medicine and peanut butter.
Can you tell us what's on the horizon for Before The King?
The future is bright for Before the King. We have hopes of one day getting the Before the King Burrito as a regular on the Beach Burrito menu, becoming the late 90s band Oasis and we are looking forward to our next show that will be hosted on a boat in the Arctic attended solely by the hottest Narwhals of the decade.
Fast Machine is available now, everywhere.