Interview: Bellwether Chat About Their Debut Release, 'Shortsighted'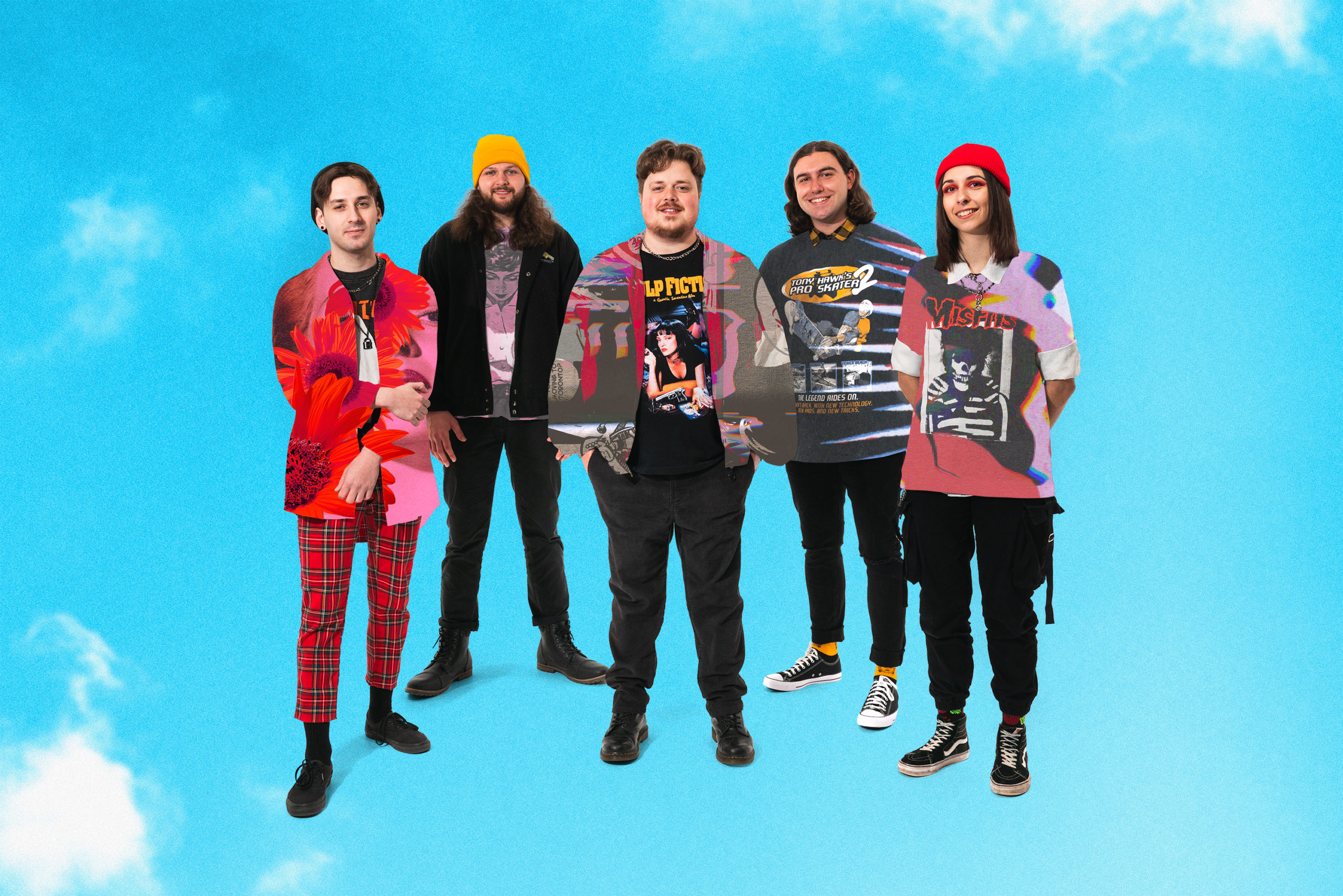 Sydney-based pop-punk quintet Bellwether have today revealed their pensive debut single 'Shortsighted' – produced by Stevie Knight (Stand Atlantic, Yours Truly, The Dead Love) and mixed by James Paul Wisner (Hands Like Houses, Underoath). We sat down with the newcomers to find out more about their sound!
Congratulations on your debut release 'Shortsighted'! Can you tell us the story behind the song?
The song started as an instrumental I came up with when I attempted to take a chord progression from Smash Mouth's 'All Star' and reinterpret it as a Kisschasy-style song (This was after a night of watching Shrek films). I shared it with the rest of the band, mostly on a whim as it didn't really sound like everything else we were writing at the time, and they loved it! We decided to take it to the studio, despite not yet having written any lyrics, and it was only in the studio we came up with the lyrics and message of the song, loosely basing it on the titular character of the BoJack Horseman series.
Tell us how you all came together to become known as Bellwether? What bands were you previously in? How did you meet?
James, Zac and Josh had all played together in the band Oaks prior to Bellwether, with whom my previous band Flicker had played several shows with, and over time we all became good friends. It wasn't until I started writing with them after my own band's breakup that Bellwether started to form, and later we asked Gab to jump on board, having known her through mutual friends in the local music scene.
What are some important things you consider whilst crafting authentic, genuine pop punk music?
I think the most important thing is putting yourself into your art. That might seem like an obvious answer, but I feel like you can tell when an artist isn't writing music they care about or incorporating all their influences to make something truly unique to them, and instead trying to chase a trend or sound that doesn't authentically represent them as a person.
What are your favourite pastimes / hobbies away from music?
Most of us are into video games, film and television. Personally, when I'm not working on music, I enjoy watching anime, playing video games, playing the Yu-Gi-Oh! Trading card game, and sometimes even baking.
Now that the overwhelming anticipation of releasing your debut single is out of the way, what can fans expect in the near future from Bellwether?
Lockdown notwithstanding, we hope to play live shows as soon as possible! We're all keen to hit the stage and show off what we can do as a live band. Of course, we've also got some more songs in the works, so get excited for those to drop sometime in the future!