Interview: Biig Piig Reveals New Music, Her Australian Debut & More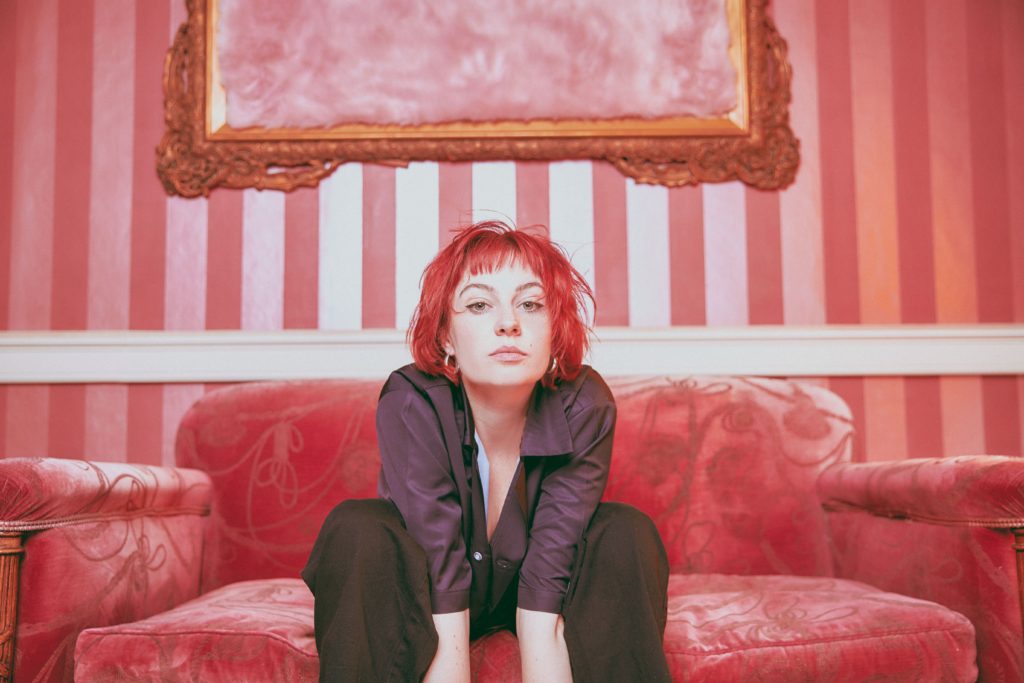 Another incredible artist with a string of official Splendour sideshows, international artist Biig Piig is set to hit Australian stages this July.
Born in Ireland, Biig Piig spent a chunk of her formative years in Spain, before moving to London. This blended upbringing has translated into the music she creates now, a beautiful combination of hip-hop, R&B, dance and stripped-back soul, resulting in transformative, genre-fluid modern pop.
We caught up with the girl behind the magic to get the inside scoop, read below!
Hey lovely! We're so excited to see you at Splendour In The Grass & love that you've got these sideshows set too! Is this your first time coming over to play here in Australia?
Yeah, first time in Australia and can't wait to play the side shows. I feel like we've had time to make them exactly where we want them to be. I'm just excited to see who's going to come like! I haven't ever played over there, or even been over there so I feel really excited for the shows.
Such a packed lineup of amazing artists this year- do you have any you're personally looking forward to seeing?
Yes, so JPEGMAFIA, The Strokes, Jack Harlow. I'd say those top three. I feel like there are so many great artists here. It's actually insane. I'm ready to catch anyone and everyone to be honest.
So you're Irish but you grew up in Spain and now live in London- has your eclectic background had an impact on your music taste and in turn, the music you create?
I think because I was so young and moving around a lot, my music taste came mostly from London actually. But then I guess when I'm making music, parts of my background too. Spain comes into it and telling tales. Stories is such a huge thing in Ireland. That's kind of how you communicate to each other, so I guess like that kind of way of being was always embedded in me and I guess that maybe come out in music. Spanish is just such a beautiful language and it's where I find myself being softer with myself, so when I'm able to incorporate that, it feels like the fullest form of myself when I can bring those two together. My musical influences definitely came from London so I'm thankful for that. At home, it was just like full-on chart music like whatever there was on like, Pop Girl, or whatever was on like radio, so I didn't really grow up with that many influences in the house but when I came to London I was kind of isolated and I started to just look for music on YouTube and find these artists. And going to college and meeting friends and just people introducing music to each other. I feel like that's kind of where my music taste came from.
How would you describe your sound to someone that hasn't heard you before? & is there a particular BIIG PIIG song you'd want them to be introduced to first?
I find that really difficult. The way I would describe the music I make, I would say is kind of 'genre fluid'. I guess like organized chaos. The song I would pick would be 'Roses and Gold' and 'Switch'.
What's been your favourite moment in your music career so far? 
When Elton John played my tune on his show, I was like what's going on? That was insane.
The Glass Animals, toured with them – playing Ally Pally on that show. I had like extended family come down and they took over the guest list bar with a full-on party (laughs) and they'd never really come to shows before, so it was like a big, big deal. That was definitely a highlight.
Who would you say are the biggest sources of inspiration for you, sonically or otherwise?
Sonically, I love like innovative artists. The Artists that I find most inspiring are the ones that have really changed the way we see music. So like the Frank Oceans. FKA twigs. Artists that really make you think well, there's no rules or there isn't just one way to do something. I think that's the most exciting thing.
We'd love to get some insight into what you're listening to at the moment, any songs or artists you'd particularly recommend?
Logic 1000. Choker is someone I found recently who is incredible. A lot more dance music. The Dijon record is on repeat. Phoebe Bridgers. A lot of different stuff. I think I'm just raving to feel summer and dance!
Lastly, you haven't blessed us with new music yet this year, can you tell us if you've got anything in the works at the moment?
Yeah, so I've something coming really, really, really soon. I've been making music non-stop so there's a lot that's going to be delivered this year. I don't want to give too much away but there will be hints on my socials. I'm really excited to get those out.
In the days since we spoke, she actually dropped an exciting new track- 'Fun'! Listen to the new Biig Piig music now & grab tickets to one of her sideshows down below!
Sydney with YB.
Melbourne with YB.
Auckland