Interview: Billy Fleming from Hockey Dad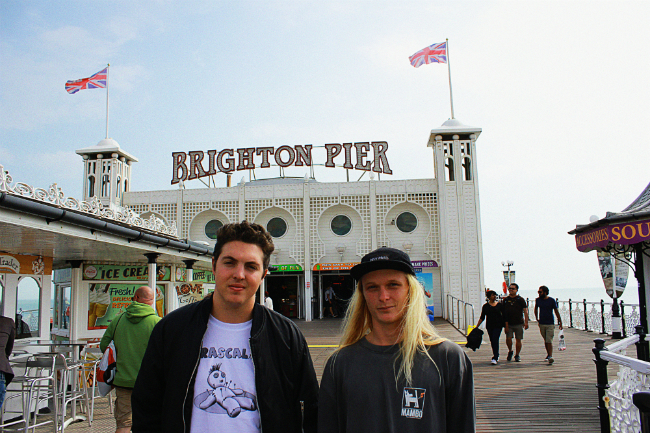 After placing as a finalist in triple j's 2014 Unearthed High, selling out tours, and heading overseas, Wollongong's finest surf rockers Hockey Dad are back home and gearing up to release their debut album 'Boronia'. One half of the duo, Billy Fleming (Drums) was able to take some time out of winding down after a hectic Europe/UK tour to chat to us about their debut album, experimenting with new sounds, and crazy tour experiences.
You're back from touring America and Europe, how was that and are you excited to be heading back to America soon?
Yeah! The UK and Europe was just mental and was so good, also America too! We went over there [USA] for SXSW which was sick, but we were only there for two weeks or something. But for our Europe and UK trip that was over a month which was a hell big stint for us (laughs). But it's good to be home now, we've just been doing nothing until we head back to the states in a couple of weeks.
And are you guys excited get back to playing to Aussie fans for a full headline tour?
Yeah, definitely! It's been really sick that we've been able to play overseas. Zac and I have just been hanging around home since we've been back. But doing the Australian Tour is going to be even more fun 'cause we haven't toured Australia much, we've only played a few shows home this year actually.
In your sets, can fans expect to hear a lot of new songs from your album?
Theres a few oldies on there, but y'know it's kind of what the label wants. But there are plenty of new ones too. We haven't played any of them live, we've been holding them back. So for our tour, the majority of the set will be from our new album.
Your latest single Jump The Gun is a bit different using that octave guitar riff, can you tell us a bit about why you chose to do that?
Jump The Gun was one of the first songs we wrote together ages ago. We started around 2013-ish and was one of the demos we recorded in my room. But just before we recorded the album we stumbled across all these old demos. We were like "ah sh*t, we should probably use some of these" (laughs). It's a quick, easy, and fun one to do live!
And with writing, recording and releasing 'Boronia', how do you feel it differs sonically from the your debut EP 'Dreamin'?
We recorded 'Dreamin' and 'Boronia' with Tom Iansek from Big Scary, which was super cool! The first time we recorded 'Dreamin' we were only there for three or four days. It has more of a raw touch to it 'cause it was really plug in and go. Then Can't Have Them was recorded with Wade from Wolf and Cub. His recording style is really rock dog, so kind of that raw touch to it.
Recording the album we had more time, around two weeks. We recorded everything really raw-like, but we had more time to get the pretty side out of it. We had Tom record it but Wade mix it. It's got that delicate side but it's still has that rock do' vibe!
Being a duo and good mates, is it sometimes hard writing and creating your songs when experimenting with new sounds which you then take into your live show?
There's little bits, like the riff from Jump The Gun, that we play live that we just do it how we do. There's not much stress. Like there's a song on 'Boronia' that has a slide guitar riff, it's just a lead riff in a slower song. We'll still play it live, but I don't know, it doesn't really effect how we write though. If we have a funny idea we'll still probably chuck it in. Playing live is a whole different story… (laughs)
Back to your tour, you've hit the road with bands like DZ Deathrays and Bad//Dreems in the past couple of years. So, what's the craziest tour experience you've had so far?
The Bad//Dreems tour, the boys got me absolutely hammered and we were on shots. I like half died that night! The next day I had my to sit my English HSC test in Adelaide hungover as f*ck…
And the DZ Deathrays tour?
The DZ tour was crazy too. We played in Brisbane and we were all flying back to Wollongong the next day for Farmer and The Owl festival. I got, once again, really hammered and I don't remember flying back home. (laughs)
That sounds absolutely wild! Crazy experiences aside, what do you think the best way to wind down after a massive tour is?
Pretty much just come back home. Just like surfing, skating, and hanging out with mates. The dream is to do nothing and just stay at home! (laughs) Just relax and wind down!
You can catch Hockey Dad on their national tour this September and October in support of their debut album 'Boronia', set for release on Friday 12th of August. Check out their latest single Jump The Gun along with tour dates and ticket links below!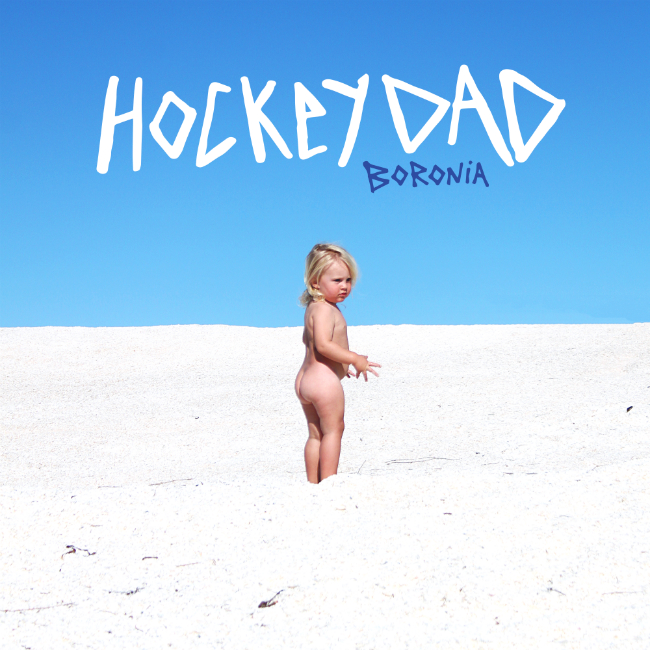 Hockey Dad 'Boronia' National Tour
supported by Horror My Friend
THUR 29 SEPT
The Foundry, Brisbane
FRI 30 SEPT
Howler, Melbourne
SAT 1 OCT
Yours and Owls Festival, Wollongong
THURS 6 OCT
Oxford Arts Factory, Sydney
FRI 7 OCT
Jive, Adelaide
SAT 8 OCT
Jack Rabbit Slims, Perth
Get Tickets HERE