Interview: Boardwalk Gives Us The Inside Scoop On His Debut EP, Advice For Emerging Artists + More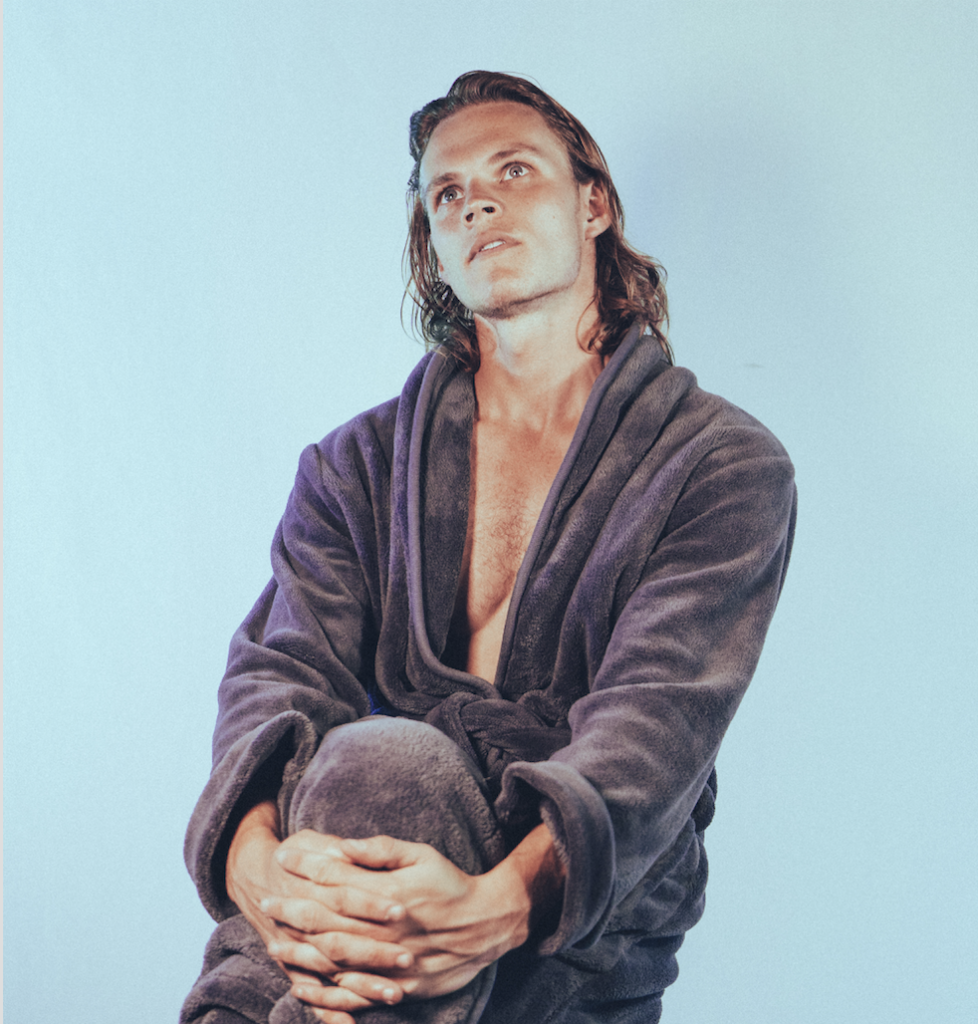 Hailing from sunny Los Angeles, Boardwalk (aka Michael Marguet) is a rising solo indie artist who just dropped his debut EP 'Tsunami Orange'.
Including singles 'I Got Myself' and 'Is It Love?', Michael wrote, recorded and produced the entire six-track EP within the walls of his home, with the mission of "capturing a feeling". In my mind, the feeling I'm connecting to this sunny EP is that high of catching a party wave in the surf with your mates. This collection of tracks is a seriously impressive debut, showcasing his talent for combining indie-pop with tantalising tinges of alt-rock, electro-psych and surf sensibilities. While we've had the whole EP on rotation, I'm especially drawn to 'Downtown Lovin'', this track just encompasses everything Boardwalk is doing right- dreamy sunshine vibes, swelling synths, groovy guitars and intoxicating vocals.
We had a lovely chat with Michael to get some more info on the creative process behind 'Tsunami Orange' and more, check it out below!
Hey Michael, massive congrats on the release of 'Tsunami Orange'! All six tracks on the new EP are fantastic, we're vibing with every single one! Can you give us some insight into the story behind them?
Wow, thanks so much! So when I first started the project, I didn't know what shape it would take or what colours it wanted to be yet. As I started writing, the music really began to reveal itself. It became a snapshot of where I was in my life over the course of an 8-month period or so, and where I think a lot of people in their 20s find themselves: searching for meaning, exploring themselves, falling in love.
We know your story is super inspirational – you've been through a lot in your young life & come out the other end absolutely killing it! Can you tell our readers about your music journey?
Yeah, so I always had music in my life – I started playing guitar at age 7 and just continued learning from there. I fell in love with the idea of adding layers with loops and throwing in different sounds and feelings. But it wasn't until I had this crazy experience with cancer that I decided to pursue music seriously as an artist. A life-threatening experience like that really puts things in perspective – I truly saw what was important to me during those months. Now I'm happy, healthy, and ready to share music with the world!
Who would you say are BOARDWALK's biggest influences in terms of sound? And do you find yourself inspired by any artists, not sonically but professionally?
I love artists that combine live instrumentation with programmed sounds – finding that sweet spot between instrumentalist and DJ. I've been really into bands like 'Jungle' and 'Toro y Moi' recently – their sounds are so groovy and soulful while also maintaining that rich, electronic feel. As far as professionally, I've always been attracted to artists who are focused on the artistic element of music first, before all else. I continue to find myself enamoured with Childish Gambino. You can tell that dude appreciates the art of creation and sound.
We'd love to hear the behind-the-scenes details of 'Tsunami Orange' – how long was it in the works, and what was your creative process like?
I started working on the EP at the start of 2021, and it took about 6 months to make. I wrote, recorded and produced the entire thing in my home studio. I like producing on my own because it allows for full creative freedom and gives me space to introspect. A lot of the time I'll lay a part down, sit with it for a while, then scrap it and redo it with something completely different. I like the playfulness of trying new things, and I feel like I wanted to give myself the time and space to make it the truest that it could be.
Now, I know it's kind of like asking a parent which kid is their favourite, but do you have a personal favourite song from the EP?
'I Got Myself' is the easy answer because it was the song that sort of propelled the whole project into being. At the time of its creation, there was no pressure to make it "be" anything – I just let it turn into what it wanted to be. But I think 'Downtown Lovin'' was the most fun to create. That song actually started as a beat I was producing for a friend – but I ended up liking it so much I kept it for myself! I had to call him and be like, "Uh, hey dude, you know that song I'm making for you? It's mine now, but I'll make you another one!" I got the whole thing done from start to finish in under a week – everything just fell into place so well.
Do you have any advice for someone else interested in following their passion and breaking into the music industry?
Honestly, I think my biggest piece of advice is to always be curious. Ask as many questions as you can, always be learning, always be searching for knowledge. Be a sponge!
To round this off, we'd love to know what we can expect to see from you in the future! Any plans you can let us in on?
I'm really excited about this music video I'm releasing. It was the first video I ever shot, and I had a really good team behind me. We had a 20-hour shoot day where we were zipping around LA like maniacs, getting chased off of film sets, flailing around in the ocean, all that stuff. There was one shot where I thought I might drown. But we got the shot and it's awesome. Totally worth it. Other than that, I'm definitely focused on continuing to hone my sound and production skills. I learn new things with each new song or project I sink my teeth into, and I'm so excited for what's to come.
On that note, make sure you sink your teeth into the 'Tsunami Orange' EP, out everywhere now!