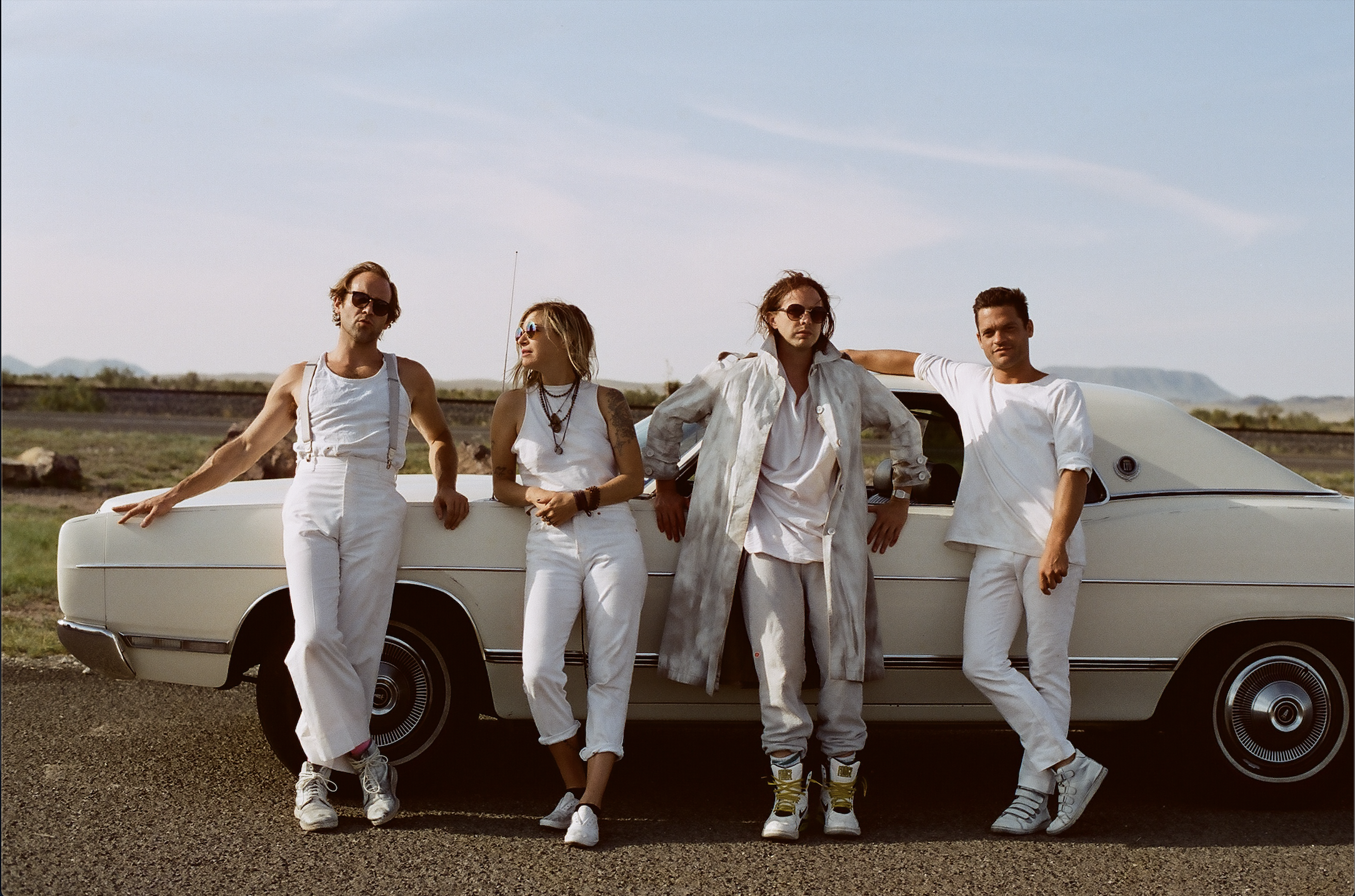 Oklahoma based punk rock outfit Broncho are out in the country at the moment supporting a mammoth tour with Methyl Ethyl. We had a quick chat with them to find out all about inspirations, tour life and what the average day looks like.
What drew you to the music industry?
i had no choice, I was always headed this direction, and there was nothing I could do about it
Who are you inspired by?
The fearless. Fearlessness is so hot
What's an average day like for you?
Depends if I have cereal or not. But if I do have cereal, I like to get a couple bowls in before lunch. Then, if I'm in a phase where my body wants coffee then I make coffee and I can stretch that out the rest of the day, maybe squeezing some dinner in there somewhere. But, if I'm in a coffee makes me crazy phase then I'll drink water, eat lunch, sit in the sun, order pizza, etc…
Do you generally collaborate with others outside of the band? If so, what is the process or an example?
We have not collared yet
What is your favorite part about being in a touring?
Continuously moving
Your least favorite?
Leaving my cats
If you weren't a musician what profession do you think would have bee in?
chippendales
Tell me about your favorite performance venues, how do they stack up against Aussie venues?
The forum in Melbourne is my new favorite. It gives the sense of being outside, with the comfort of climate control.
Do you have a pre-show ritual before you go on stage?
Find all my stuff
What 5 things do you have to have on you when you leave the house?
phone keys cards gum shades
Who's your favorite Aussie band right now (apart from Methyl Ethel) ?
ACDC

Methyl Ethel remixed your track track "All Choked Up", which Methyl Ethel tack are Broncho going to remix/cover?
Yeah they knocked it straight out the park and I'm so glad they chose the song they did. It meant a lot that they wanted to work with us. We'll do anything they want.
BRONCHO AUSTRALIAN TOUR
THURSDAY 20TH JUNE | FORUM THEATRE | MELBOURNE, VIC
FRIDAY 21ST JUNE | FORUM THEATRE | MELBOURNE, VIC
SATURDAY 22ND JUNE | ENMORE THEATRE | SYDNEY, NSW
FRIDAY 28TH JUNE | THE TRIFFID | BRISBANE, QLD
SATURDAY 29TH JUNE | THE TRIFFID | BRISBANE, QLD