Interview: Chloe Styler Chats About Her New EP, 'Side A', Influences, Future Projects and MORE!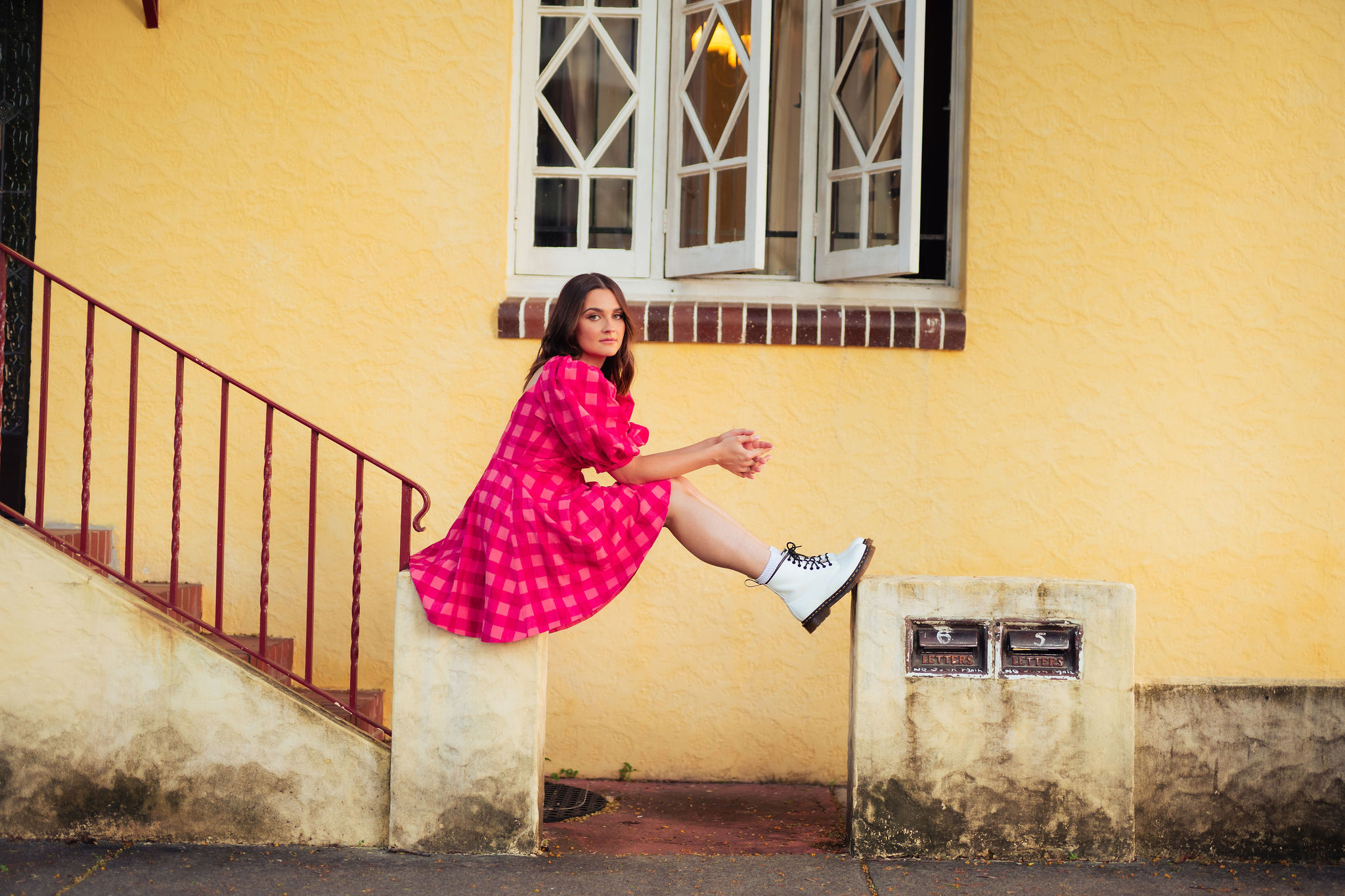 Last week Gold Coast/Yugambeh-based singer-songwriter, Chloe Styler revealed her much-anticipated EP, Side A. A few  years in the making, Side A is a collection of Chloe's best work to date. We had a chat with Chloe to get behind the music, find out her musical influences, what's next and more!
Congrats on the release of your new EP, 'Side A'. How does it feel to have it out in the world?
Thank you so much! It is the best feeling to finally have it released as a complete body of work. It almost feels like a weight has been lifted off my shoulders!
It's been a long time in the making, featuring previously released singles, when did you know you wanted to lay it all out in one body of work?
After seeing the love my single, Girlfriend, received when it was released in May I knew it was time to consider releasing the EP. Emerging out of the last two years that the music industry endured, it was really scary thinking about releasing a body of work in such a heavily saturated 'singles market' but I'm so glad I trusted my gut because it has been the most rewarding process. What a cool achievement and something I can show my grandkids one day!
I'm so thankful to the City of Gold Coast and Arts Queensland for their support for this project through the Regional Arts Development Fund. Without it, I truly don't think I would have been able to release this body of work, so for that I'm forever grateful.
The EP is said to be a snapshot of your earlier years, how long have you been writing music and in particular how long did it take you to write the EP?
I first started writing songs when I was 15 (ten years ago now) but I didn't release my first song until I was 19. The first song off 'Side A' was written in 2017, called Where We Stand. From then, I kept writing songs, with lots never making the final cut. But come July 2020 when I headed into the studio I had about 15 songs that were really solid and that all could have easily had a place on the EP. The last song I wrote for the record was Girlfriend, which I co-wrote with Sarah Buckley (The Buckleys) on zoom in May 2020.
How do you approach the writing process for your music, if there a space you need to be in? Or do things just seem to flow naturally?
I'm not sure about other songwriters, but I thrive when there's big things happening in my life. For example, 'Side A' is essentially a break-up EP; I drew a lot of influence from the breakdown of a relationship and each song is deeply personal to me and my experiences. Although I was sad, it actually really helped me when it came to writing the songs. Once I have an idea I just play around on the guitar until something sounds right or it clicks. The rest just flows. Lately, I've found writing from a song title idea has been really inspiring! I also recently purchased myself an electric guitar and I've found a lot of inspiration from the different sound it produces, so the songs I've been writing lately are a bit different to what I would write on an acoustic guitar.
Given that this EP is named Side A, should we expect a Side B to be released in the future?
Yes! I'm so excited to release 'Side B' next year, full of a whole new bunch songs nobody knows just yet. I'm really proud of this project.
Who would you say have been the biggest musical influence on your journey so far?
Over the years I've been heavily inspired by artists like Kacey Musgraves, Fleetwood Mac, Jewel, Dido and Taylor Swift. I picked up a guitar around the same time I heard Taylor's Speak Now album so I can honestly thank her for influencing me to learn to play and, inevitably, write songs on the guitar.
When you aren't performing or writing, what are some things you get up to in your spare time?
It's so basic but I really love pilates, taking my dog to the beach and binging my favourite Netflix shows (even re-watching Gilmore Girls occasionally). I'm also studying to be a Primary Teacher so I have my university degree to keep me busy too!
Do you have any live shows coming up we should know about?
I sure do! I'm putting on an acoustic EP Launch at The Junk Bar in Brisbane on Friday 25th November. I'm also supporting WA songstress Siobhan Cotchin at her show at Black Bear Lodge in Brisbane on December 4th – this time with my full band!
Chloe Styler's dynamic new EP, Side A is available now, everywhere.