Interview: Chores Chat About Their Latest Offering, 'Tremble'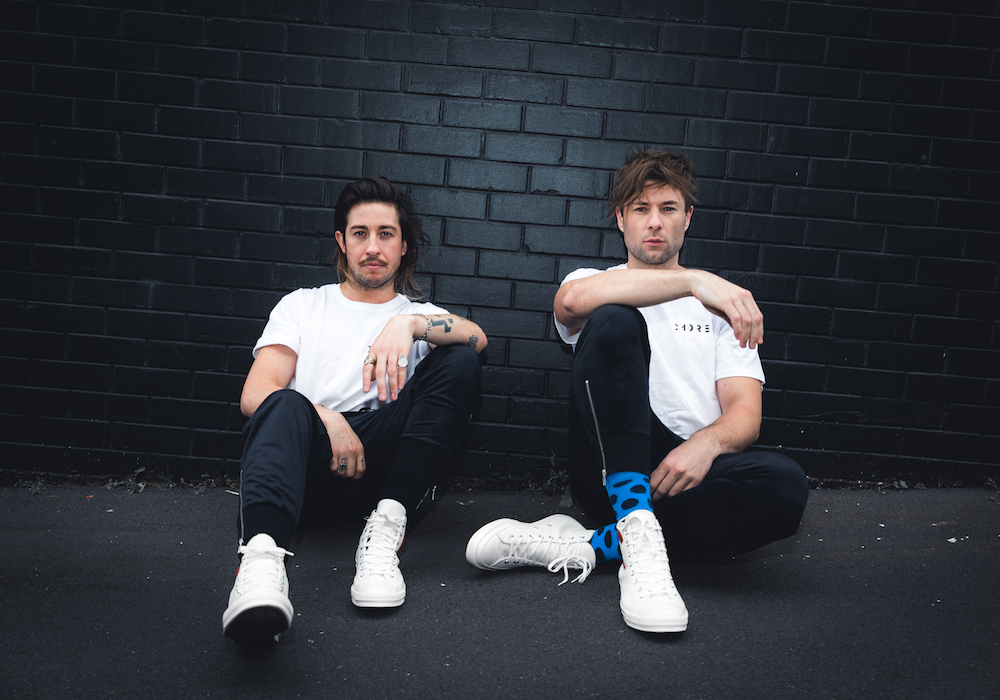 Melbourne-based, New Zealand-born producer duo Chores have just revealed their anthemic new single 'Tremble' featuring Brisbane-based avant-garde artist LÂLKA. We sat down with the dup recently to find out more about them.
Love the new track guys! What was it like working with LÂLKA?
Thank you, it was very easy – she was really easy to work with! The track came together really quickly. She's so talented and can write concepts so quickly. We wrote a few things together, but 'Tremble' was definitely the strongest concept. We are hoping to keep working together moving forward.
Living in Melbourne you guys would have had to deal with some pretty tough restrictions. Did this effect your work at all?
Yeah it was a bit hit and miss – we were lucky in that we made a makeshift studio and were within 5km radius, so we were allowed to see each other. SO, there was the benefit of being able to focus on writing with no other distractions.

How does this release compare to your past releases, is there anything unique about this one?
Each track we are working on has less electronic elements and more out of the box (away from the computer) so there are more of that on this release. Also, we are using all Australian vocalists throughout the EP.

What would you like to achieve in the next 5 years?
Would love to win some more awards, perhaps out of the Electronic/Dance realm and more in the songwriting, single awards categories.

When restrictions ease, can we expect live shows and tours from Chores?
Yeah for sure, we are off to play NZ festivals (Rhythm and Vines, Deep Hard) and see our families so will be doing that during Summer. Then as soon as the Australian restrictions are lifted we are hoping to hit the road as much as possible.