Interview: Club Camél Chat About Their New Release, 'Keepin' Me Up'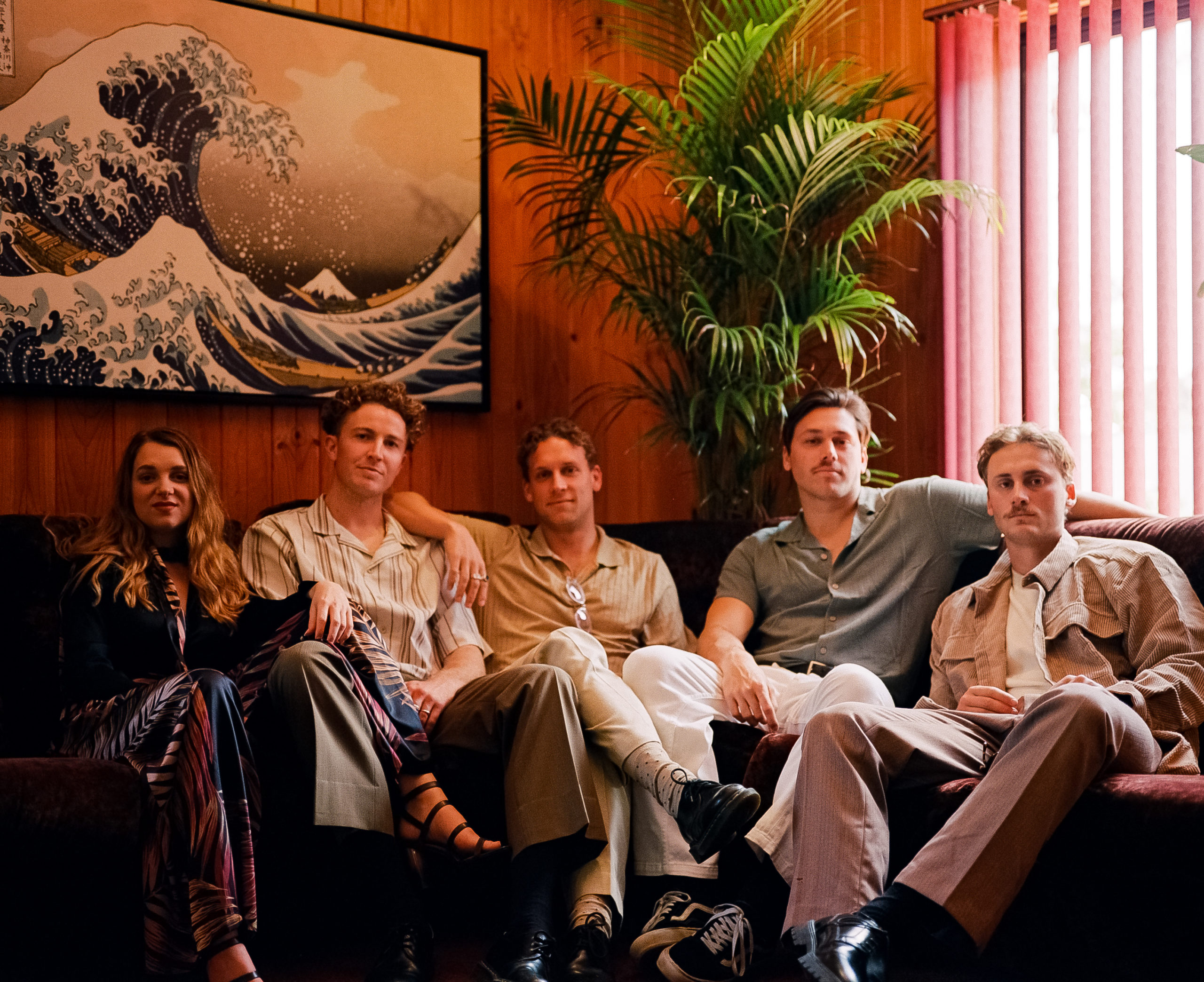 NSW South Coast-based indie-rock five-piece Club Camèl have just returned with their tropical new single 'Keepin' Me Up' – produced by Jack Nigro (Middle Kids, Pacific Avenue, The Terrys). We sat down with the band to learn about the new tune and more!
Your new release, 'Keepin' Me Up', is fantastic! Can you tell us what it's about?
Thanks! Keepin' Me Up is a feel-good groove, with the lyrics inspired by 70s soul music by the likes of The Spinners and Marvin Gaye. It was initially just a lick Jules wrote on his loop pedal during the first lockdown of 2020, but we continued to work on it and add to it for months before finally recording it earlier this year. We wanted to make it more of a disco style song you could dance to, something we were all deprived of during that time.
Who would you say your biggest influences on your sound are?
We are all really into Parcels, and we love the early 2010's sounds of Two Door Cinema Club and Last Dinosaurs. But we get inspired by different artists for different releases, so I guess it's constantly changing.
How was it working with Jack Nigro at The Grove?
Working with Jack is so much fun! He is a wizard and always takes our songs to another level. He is also very patient and puts up with some of our not-so-great ideas and antics, haha.
What have been some of your favourite memories as a band? Be it live, or in a studio, or release wise?
Our first show back to a standing crowd after the first round of the NSW lockdowns was pretty fun. We played at the Uni Bar in Wollongong, and it was so cool to see people moving again, especially after a run of rather strange seated shows. Also, recording at The Grove for the first time was an epic experience; it was so nice to make music together in a location as beautiful as that.
It seems everyone's either been forced to or voluntarily taken up something new in the last few years – whether it be hobbies or jobs or passion projects. How do you find yourselves balancing personal lives with Club Camèl?
Most of us watched a lot of anime and perfected many air fryer recipes, haha. We also did a fair bit of surfing, Kass did a bunch of oil paintings, and we've gotten a lot better at d.i.y recording.
Are there anything plans you can tease us about? What's on the horizon for Club Camèl?
We're playing Full Time Festival in Shellharbour Village in January, two minutes from our house, which we are pumped about. We are also playing the Yours and Owls Festival in Wollongong next April, which is wild because we have been going to that festival as punters for many years. There's also a bunch of music we have nearly finished that we can't wait to get out, so 2022 is looking real good at the moment.
CLUB CAMÈL
2022 FESTIVAL DATES
SAT 29 JAN | FULL TIME FESTIVAL, SHELLHARBOUR NSW
SAT 2 APR | YOURS AND OWLS FESTIVAL, WOLLONGONG NSW