Interview: Days Like These Unveil Their New Single, 'Honey'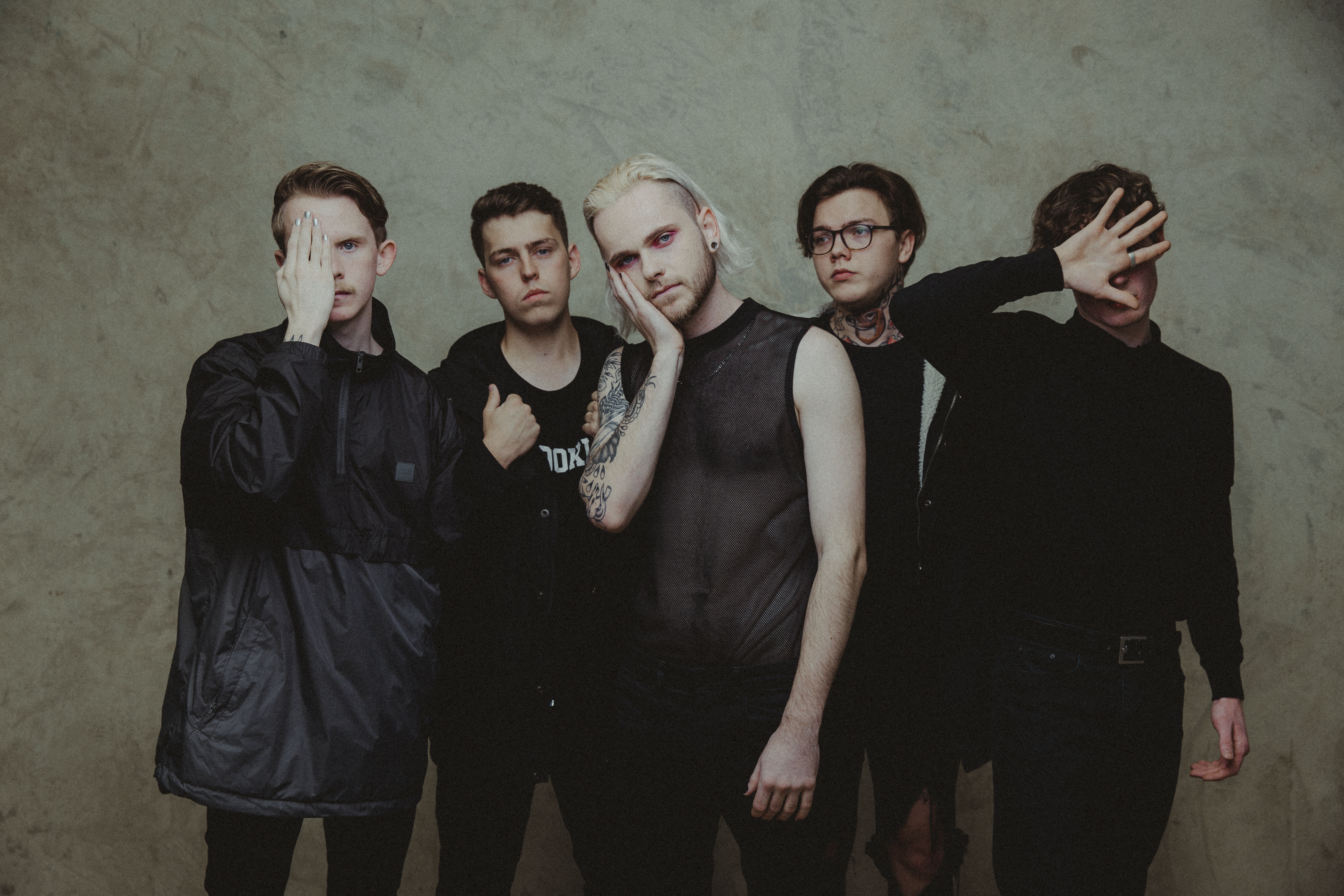 If you're in the Brisbane scene right now, it's no doubt you've at least heard of Days Like These. The 5 piece metalcore/punk group are gearing up for the release of their new EP "Wide Awake" available on May 14th. And with the third and final single from the EP, 'Honey' which has just dropped, we had vocalist Callen Batson in for a chat all about it.
 Congrats on the upcoming release of the EP "Wide Awake" which will be available May 14th. Can you tell us about the latest single from it, 'Honey'?
'Honey' was one of those tracks that we wrote in the studio with our producer Chris and we realised we needed to write a couple more, it felt like it was missing that — don't wanna say commercial element but more of the melody side of things. We were searching for a bit of inspiration, and I think I suggested a song by Blackbear, so we kinda based our inspiration from that and we went kinda pop inspired on the vocals. We wrote in pretty much a day and I had a couple days after that to write the lyrics. It addresses a relationship that was blossoming at a point and all of a sudden just ends out of nowhere. It's a bit of a softer melody song, one of two on the EP. 
You've released two other stellar singles from the EP, how are you feeling about the reception of those so far?
Definitely blown away our expectations. It took a long time to start releasing music again after our last single but we did take a little off time just writing it and making it as good as we could. We were very nervous getting back into it, we're already a very small band, so we were like "ah hope people are like waiting for it." But yeah the reception to those two songs were great and we were very happy with those two song choices as singles.
For the EP, What was the creative process like?
We've dipped our toes in a few different styles and genres and so I think one of the reasons it took so long to make the EP was because part of us didn't know exactly what we wanted to pursue.  We spent quite a bit of time writing a whole heap of different styles we spent forever on and we didn't even end up using them just because we had a bit of an — I guess an identity crisis. That's one way to put it for sure.
Like you said you got Chris Lalic from Windwaker on board to produce and collaborate, what sort of new ideas did he bring to the table?
We really wanted to pursue a modern sound, incorporating a lot of synth and electronic. We knew we wanted to include this element but none of us knew exactly how to do that well. He played a huge role in creating those extra parts on top of the song and creating that larger atmosphere that hopefully can be heard across the EP. But also probably song structure. He definitely helped us refine things and we knew by the end of recording that we just had a better idea of how a song should flow. It just opened our eyes to a bunch of really cool tools that we can use now in our writing.
Also a really exciting thing for you guys just happened, I'll be honest, I don't watch AFL or any sports for that matter, but your song 'Gravity' was played a few weeks back on the program. What was that like seeing it on tv and how did this all come about?
Absolutely insane. I think our publicist somehow knew that the channel was looking for new songs to play or whatever, and she submitted our song with a bunch of other songs and she was like "look it's very unlikely but it won't hurt." So she sent them off and apparently they liked our song Gravity and yeah seeing that on TV was mental. None of us watch the footy either but we did make an event out of it and all the boys came over and we watched the game. But yeah it was insane and caught us off guard but we're very very thankful for the opportunity.
You have some shows coming up, including the "Wide Awake EP" release show here in Brisbane, for anyone who hasn't been to one of your shoes before, what could one expect?
I'd say first of all it'd be a really good time! We didn't play any shows last year, mostly for obvious reasons and over the course of the EP we added a couple new members to the band, Jamo and Connor. Connor is actually playing a fair chunk of the centerparts live now when he's not playing the bass, and we think having some of those elements played live creates a different experience. We've just been working extremely hard on being very tight and very good live, as good as we can be.
Who would you love to share a stage/tour with in the future, this can be like smaller local acts  or bigger international names
I would love to pick up a tour with a band called Heartline from Adelaide. They're about our size and their new EP is just really really good. Bigger bands I'd love to play with would be Ocean Grove and I'd say Hands Like Houses as well, great little band. And I mean If you really wanna throw big names out there, we'd love to eventually play with Bring Me The Horizon, they are just such an incredible band.
Now we have this EP almost released, will you be working on a full length album any time soon?
The idea of a full length is uh very daunting! I'm not sure what the next body of music will be but we're actually quite deep into a whole new bunch of songs already. As I said before it took us forever to write this EP. Chris bought a whole lot when we were in the studio so when we came back we just wanted to keep writing so we didn't really pause. Heaps of new music in the works already but not sure in which way it will be released.