Interview: Dial Denial Chat About Their Latest Single, 'Overtime'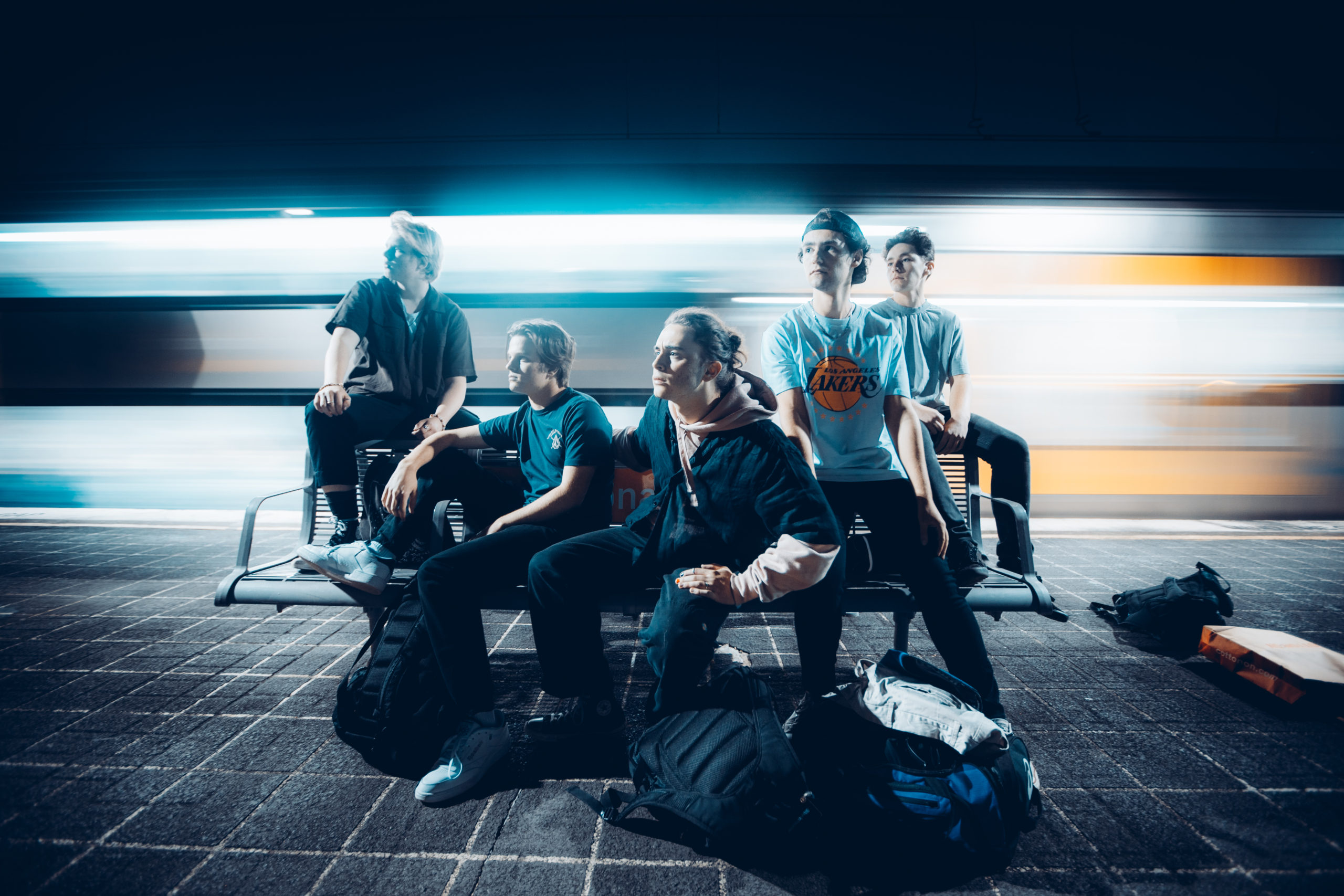 Eora/Sydney-based pop-punk band Dial Denial have just delivered their elevating new single 'Overtime' – produced by ARIA Award Nominated producer Stevie Knight (Stand Atlantic, Yours Truly, Short Stack). The single arrives alongside the vivid music video – filmed, directed and edited by Colin Jeffs (Ten of Swords Media). We sat down with the band to find out more about the new jam.
Congratulations on the release! Can you tell us a bit about how it came about?
For years we have all been huge fans of the songs and bands Stevie Knight has produced and had always dreamed of one day getting into the studio with him to record. When we sent him an email in 2022, he came back to us and booked us into his busy schedule we and after a few celebrations, we got together all the songs we had ever written. 'Overtime' was a no brainer for all of us. Having wrote it a few months earlier, it was an instant favourite for all of us. The song now is almost unrecognisable from the early takes we went into the studio with, but it was a song that we kept improving on and the final result is something we worked very hard on and are very proud of.
Your youthful energy and optimism is ever present in your music. What are some events that have shaped you into providing your hopeful messages through this artform? 
Music is amazing, it allows us to convey any message in any way we seem fit and youthful energy is exactly how we like to do that. Having to live through everything that has happened in our world over the last nearly 5 years since starting Dial Denial has shaped the way we go about things. However, we keep the energy up and the volume as high as possible and that always keeps us happy and will always be the way we want to express ourselves.
What's the greatest level of praise you've received from someone you look up to?
We have had the opportunity to meet some pretty cool people in our time but working with our producer Stevie Knight, someone we have all looked up to for a long time, has been a dream come true and for us and him telling us that we've got some serious potential and a bright future is so motivating for us.
What are some important lessons you've learnt from your time at Big Music School & Studios?
Big Music gave us all the opportunity to get up on big stages in front of a lot of people, learn to engage a crowd and our stagecraft can almost all be attributed to our time at Big Music. It is also the place came together as a band, learnt to write music and it was amazing for the development of our skills.
How did you find working with Colin Jeffs, along with conducting and organising what we saw in the video?
Working with Colin was amazing! He's such a great bloke, he has a lot of knowledge and skill and every single video he makes is world class, so we knew he was the right guy for the job and it was very cool to learn from him. The only real objective for the video was to have fun with it as that is what the song stands for and what the whole party vibe of the music video was. We had some pre-planned ideas that we checked off but a lot of the shots in the video were things we came up with on the day and organic moments that happened throughout the day, even some passing jokes became big parts of the video and the video looking so professional and amazing is all a credit to Colin and the incredible work he does.
Where can we see Dial Denial in 2023?
2023 is looking exciting for us, we're planning on getting back to the studio with Stevie Knight to record and release some new music to continue to reach and impact as many people as possible with our songs. 2023 is also the year we finally all turn 18 so that will open the door to many more opportunities to get on stage and we are very excited to continue playing as many gigs as possible.