Interview: Dopamine Chat About Their New Single, 'Strange Situation'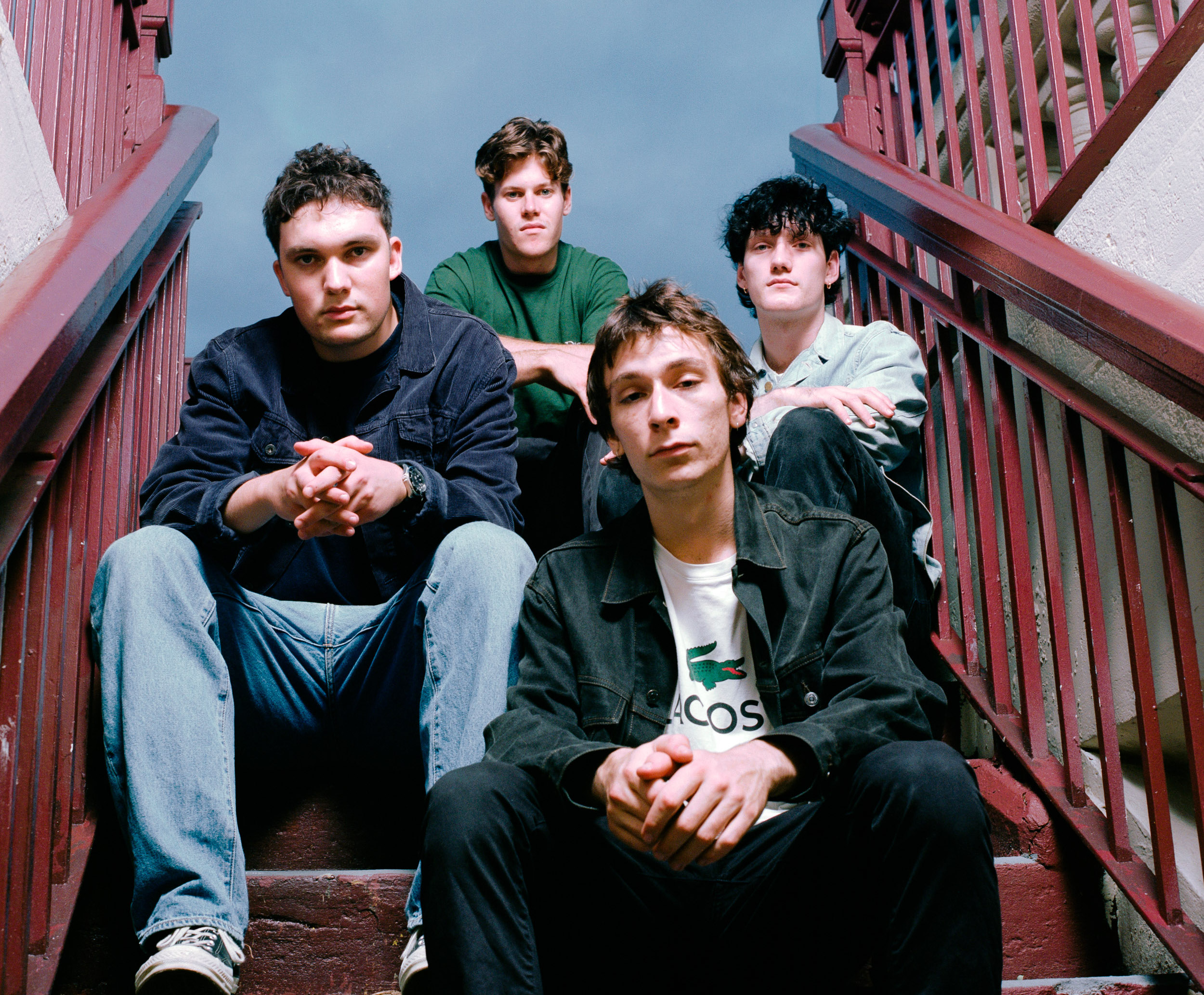 Brisbane-based indie-rock quartet Dopamine have returned with their mesmerising new single 'Strange Situation' – produced and mixed by Aidan Hogg (Holy Holy, Jaguar Jonze, WAAX). We were lucky enough to recently sit down with the band to have a chat.
Congratulations on the stellar new release! Can you tell us what inspired this track!
Thank you! I'm not quite sure what inspired the song because it came together so quickly. The chords and melody came together in about 10 mins, but I tried to focus a bit more on the lyrics. The lyrics are about meeting people who aren't being themselves. The song was written just after I finished high school, so I guess it was inspired by some of the people I was meeting around that time. I'm not necessarily making a judgement on a particular person, it's more just about how weird that situation is.
You've played with an incredible list of bands since forming. Not asking you to play favourites, but what's been your favourite show of the bunch?
It's hard to say, we've got so many favourite shows. I'd say our favourite show in recent memory was with Alex Lahey on New Year's Eve. That was pretty awesome. The crowd was really good, and everyone was keen to send off 2020, so there was a lot of excitement.
How did Dopamine come about? Both the line-up and the name?
Well, when we finished school, there were these events at the Empire hotel in Fortitude Valley called 'Bistrotheque' that a lot of our mates either went to or played at. We always used to see each other there because we were mutual friends with a lot of the same people. After hanging out we realised we all had similar tastes in music. Then Ollie and Finn went to university together and met Harry, who now plays bass. It's kind of funny because we were trying to think of a band name for ages but couldn't think of one that we liked. Then someone tried to reply to a message with 'dope' in the group chat and it autocorrected to 'dopamine'. We couldn't think of a better name, so we just ran with it.
We get huge 2000's indie vibes from 'Strange Situation'. Who are your biggest influences on your current sound?
We listen to a lot of bands from around that period. I think The Strokes, The Libertines and Interpol are our biggest influences from the early 2000s. We're also like a lot of British indie stuff from the 80s and 90s like The Stone Roses and The Smiths.
When not playing or making music, what's everyone's favourite go-to activity or pastime?
We all like playing sport but we're pretty competitive so it can get intense. We watch the footy and cricket when it's on and there was a time when we'd go to the cricket nets and practice against each other every week. Right now, we're playing a lot of pool because there's a pool table in our rehearsal space.
A brilliant release warrants more and more. Can you tease us with any plans for the next six months?
We're planning to play some shows in NSW and Melbourne within the next couple of months, which we're really keen for. We've also just finished recording a couple new singles, so we're planning to release the next one in July!