Interview: Dream Season Are Back On Track With New Single 'Stranger'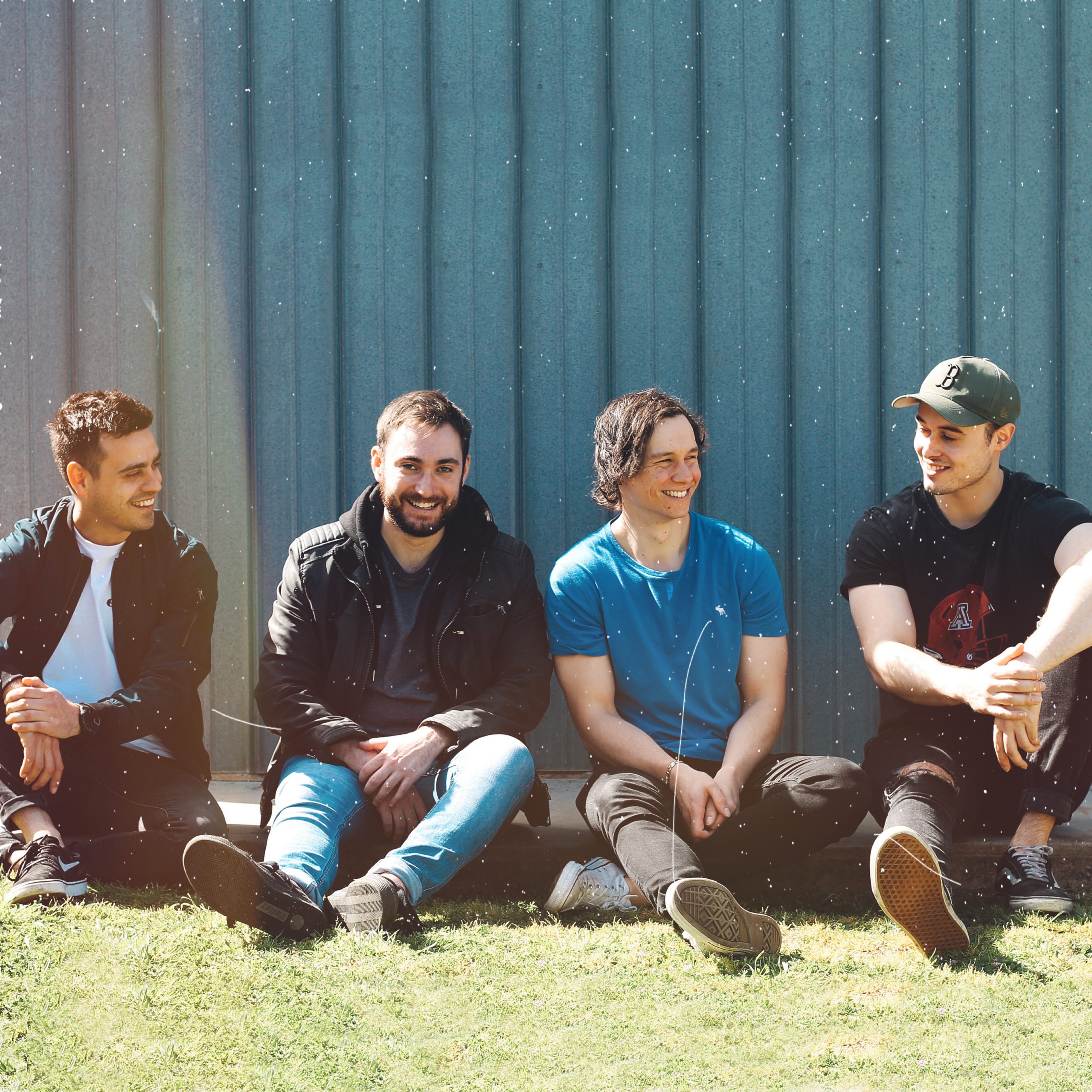 There must be something in the water in South Australia… Dream Season are just one of the amazing bands who have emerged from the state over the recent few years who are making waves in the alternative music scene. The now four piece have been around since 2018 with an EP and various singles under their belt to date, including their newly released single titled Stranger. We got to have a little chat with vocalist Jordy about the track and more.
Hey Jordy, How's it going?!
Yeah pretty good! There's obviously no gigs and stuff with Corona, but we're just trying to keep busy with the band.
Definitely, at least gigs are starting to come back slowly, but obviously it's not the same.
I know! I was supposed to be doing a gig at Jive, a cover gig  with the seats and everything but we ended up postponing because it was a completely different feel but you know hopefully soon…
Fingers crossed! For everyone who may not know who you are, could you tell us a bit about the band, what kind of music you play and what kind of vibe you have?
We've been a band for a couple of years and we're a four piece now. We have that rock/alternative sort of sound, and really it was just a bunch of mates getting together and wanting to put out some music that we can get out to people and have a bit fun with. Over the last year we've changed band members and stuff and we've got this new single that we're about to get out, you know it's cool to get back on track and the songs sort of about that as well.
 Perfect segway into my next question… this new single, it's called 'Stranger' and it's out right now, could you tell us about the track?
Yeah, it's about being a bit uncomfortable with something that's happening in your life and you have to find a way to get yourself back on track. With the band, we went through a few different members and we're just kinda getting back on track… one of the lyrics in the track "I feel like a stranger in my skin",  that chorus line. Like those times where you feel like a shadow, you have to work out a way to get yourself back on track. We thought it was a good time to put it out and get us back on track as a band.
What's your writing process like? Do you have a particular way of doing things, or is it more go with the flow every time?
For this song, we actually had a bit more input than our previous EP. For  example lyric wise I just wrote all the lyrics and we just went with whatever I had. But with this song, there was more input as a band together. It would've started with the guitar, with a riff and then a  bit of an idea with the lyrics and it really just came together. We don't really have a proper process of, you know, putting it on a computer and putting a structure together, it was really just us jamming and then we built the song from there. We recorded it at House Of SAP with Jared Nettle and he just added that extra touch of outside perspective and moulded it to help make it a proper song.
Who are your inspirations, who do you look up to musically?
I know our guitarist, he loves Polaris, he loves the riffs. My favorite bands are Bring Me The Horizon and You Me At Six. You Me At Six especially…give me a bit of clean vocals, I  like those grungy vocals. I think that's my influence… Thirty Seconds To Mars as well. I do a bit of acoustic stuff as well so I like the cleans but with a bit of a grungy side to it. Yeah definitely our main three are You Me At Six, Bring Me The Horizon and Polaris.
Do you have any other creative outlets or hobbies outside of music?
I do web design and I've done up the bands website and the single artwork for Stranger. That was cool not having to go to someone external and instead we could save a little bit of money there and spend that somewhere else in the band. If you know what you want, you can just do it instead of having to go back and forth.
The other guys outlet creative wise…It's not coming to the top of my head…But Michael, our guitarist loves to go to the gym a lot, like a lot. It's not a creative outlet but it's an outlet. He goes about 6 times a week.
What can we expect from Dream Season in the near future, any big plans?
We don't have any gigs, but what we're potentially thinking is to do something virtual or acoustic. We want to release this song then promo it for a while. It would be good to do something in the backend of the year whether it's virtual or something. I guess for us it's more about just getting content out and staying a bit relevant, having a track that gets us back on track while we're writing a new EP. Obviously if any gigs do come up we'd love to do it, just nothing planned with the current situation.
Stranger is available now on all good streaming services
You can follow the band here