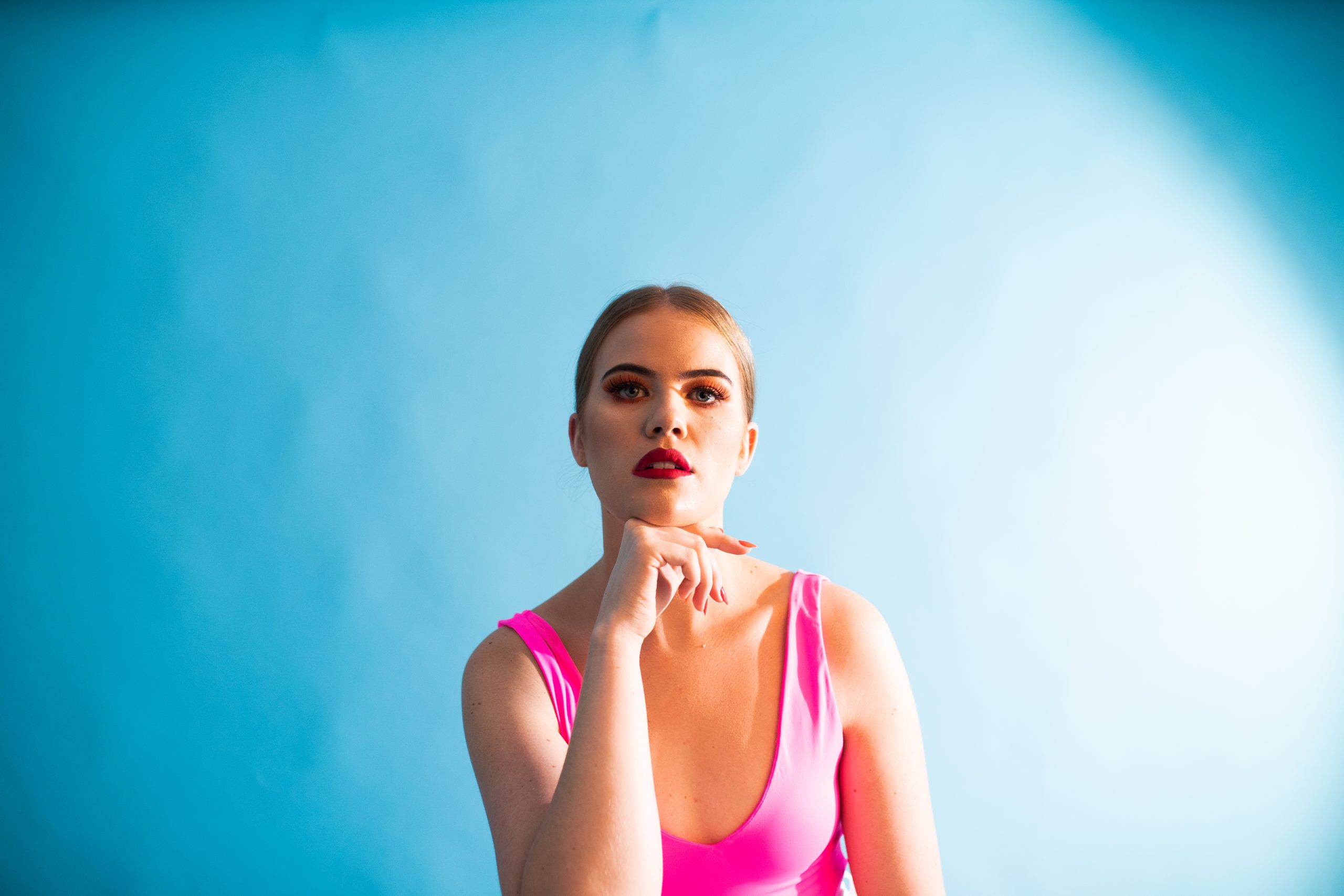 Melbourne-based indie-electronic artist Elenore has just revealed her new single 'You n Me' – produced by Evan Klar (JEFFE, Essie Holt, Kate Miller-Heidke) and mixed by Matthew Hadley(Total Giovanni, Rainbow Chan). We caught with Elenore recently to find out more about the new tune, writing process and more!
Your new single 'You n Me' sounds like it comes from an emotional place. Can you tell us what the track is about?
The track for me personally stands as a reminder of why I parted ways with someone who was very special to me. I find it so difficult when there's no hard feelings in a break up to really just let go and I always have to remind myself of all the reasons that I left. The track goes through the classic love/hate feelings that so many people experience.
What was it like moving from a small town to one of the largest cities in Australia at such a young age? Did you have doubts or were you certain about it?
The first two years were shit. It was really hard to make friends and connect with people and I also hadn't really cooked for myself before which wasn't ideal. However, I was so certain in my decision and I was prepared to push through the hard times because I wasn't just going to give up. It was definitely a shock moving from the paddocks to the big smoke, but it also forced me to work really hard because everyone is fighting for their dream here.
Who are your biggest influences when it comes to song writing?
Australian artists have such a big impact on me, in particular Vera Blue. 'Perennial' was probably the first full album that I truly loved, and her whole image and style has such a big impact on me. I love her focus on female empowerment in general as well as specifically on herself through her break up and it has definitely inspired a lot of my work. I also really love Charlie XCX and how she has fused different styles together to create her unique tracking. I also love how so much of her work is collaborations which has sparked a further interest in me to reach out to different people. 
Do you have any particular process when you write songs?
Not really, I mostly just sit at the piano and muck around until something sticks. I also come up with a lot of my work when I'm doing long drives back home. I think because that is the time where I can just crank up the tunes and sing for two hours straight which always just sparks ideas. I do a lot of cowriting though which includes this track, with my producer Evan Klar as well as occasionally with songwriters like Hailey Collier. There's something very special about being able to bounce different ideas off each other and come up with a really cool track.
If you could perform on stage with anyone in the world, who would it be?
I think it would have to be Lady Gaga. She performs with so much energy it's insane. I also would love to incorporate dance and crazy costume changes into my live shows and who better to learn off than Gaga.