Interview: Enter The Fun And Carefree World Of Joey Valence and His New Single, 'Double Jump'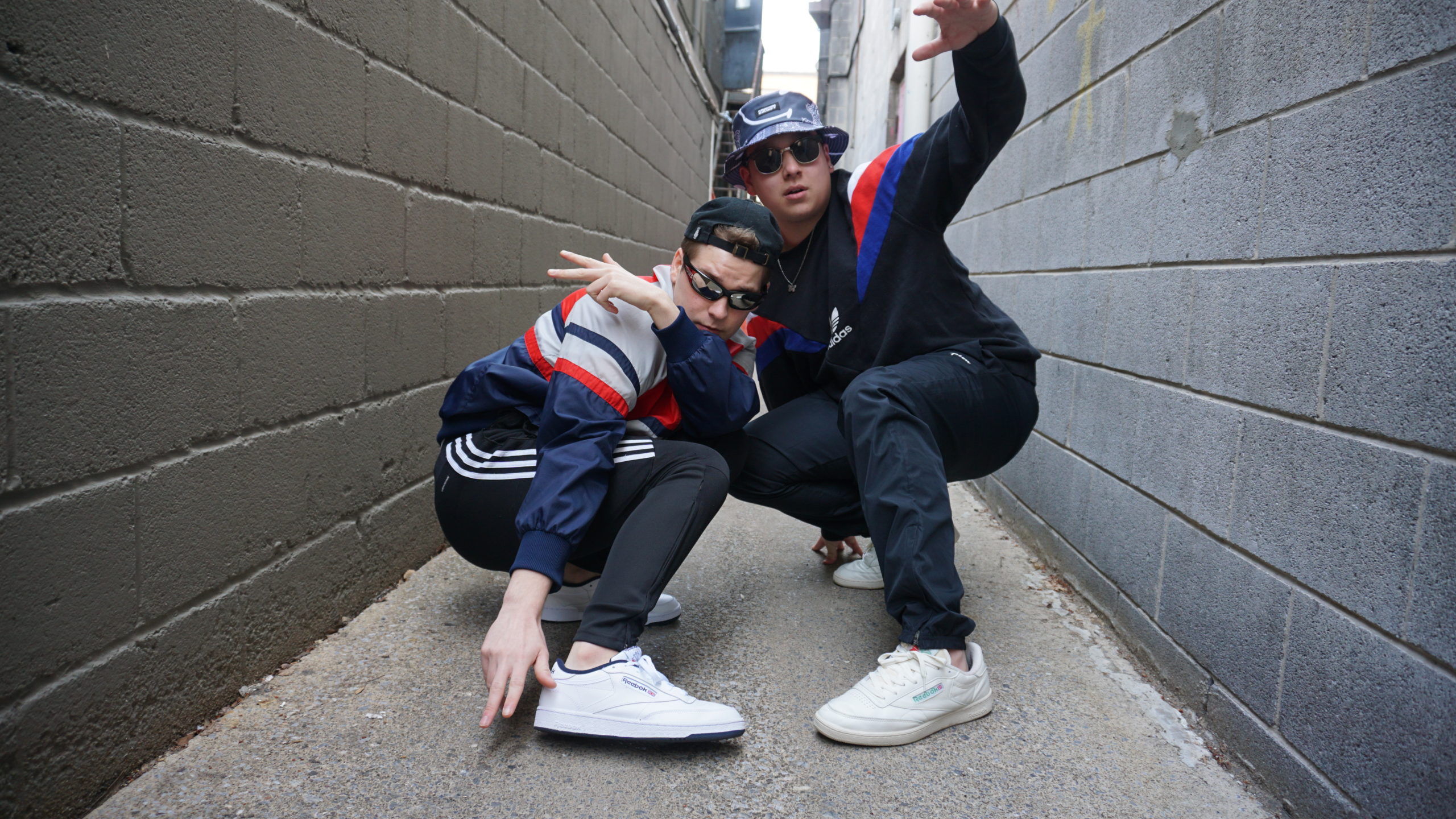 It's not everyday I fall in love with an artist from social media, but I guess this is the future right? And that's how we consume music now days. Enter Joey Valence and his long time homie, Brae. A good friend of mine shared these guys with me, knowing that I have the softest spot for the Beastie Boys, she's like 'check out these guys you'll love them' (she didn't actually say that, it came with little to no context, but I feel for this article it adds a better drama to the story). But sure enough I watched these guys pour out a lot of fun and big vibes in their Instagram and Tik-Tok videos. So I began digging. Turns out Joey and Brae aren't just social media sensations, they're the full hog with a catalogue of releases that have racked up some HUGE online streams. It got me thinking, 'how the hell did I miss this?'. I reached out to Joey and requested to chat with him, thinking this will just go to that 'message request' inbox that we all love to ignore and I'll be sitting around checking and checking with no reply. But he got back to me and sure enough he was down with the idea! Turns out he's one of the nicest guys on the planet!  We had a good chat about his new single, musical history, his favourite home town food spots and heaps more!
Joey's vibe is super fun with a culture filled Hip Hop delivery and I fucking love it. It's a real good time and I think you'll love it too.
Hey Joey, thanks for talking to AAA Backstage and congrats on your new single, 'Double Jump'. Tell us a little bit about the track?
I appreciate the love for the new song! The birth of it is kind of funny. If anyone didn't know, I self-produce all our music, so each song starts with me producing the beat and then us writing the lyrics on top of it. The lyrics almost never come first. Anyways, I had been stuck on a few instrumentals for the last month or two and didn't know what direction to take our new song in. Braedan (Brae) came over one day, and I took a quick scratch loop and made a quick beat over it. We recorded some random lyrics on it and then sort of came up with this idea that we would just start posting these random snippets of songs we make and just see if maybe people like them. So, we post this quick thing we made in less than an hour on Tik Tok fully expecting it to pretty much flop. 24 hours later it has 2 million views… and the next day 7 million… and the next day 12 million. Overnight, this 30 second clip of (what came to be Double Jump), became our most anticipated song to date. The day after we posted, we spent about 14 hours finishing up the song so we could release it ASAP. And here we are now!
Haha wow! That's some serious pressure! You have been working in and around music production for some time now, but not always in Hip Hop, right? 
Even though my roots are heavily based in Hip Hop, I fell in love with dance music when I was in middle school. The creativity and newness of the genre was really exciting for me. In a similar way that early Hip Hop made me feel, I felt like dance music made me feel good while listening to it. So, I went on to produce various electronic music genres for almost 9 years, slowly building up my production and vocal skills over time. I'm glad that I started in dance music rather than Hip Hop because I feel like it gives me a unique production approach in terms of spanning out to new genres. The way I produce Hip Hop isn't much different from the way I produce dance music in terms of feeling and meaning. As a result, the genre switch felt natural for me. I just hit a point where I felt like I could take everything I've learned from creating music and my experiences in the world and combine them into one single goal that expresses exactly the person I am. On top of that, the genuine chemistry, and common values that I share with Brae gave me the initial confidence that I'd made the right choice in switching genres. I couldn't imagine the switch being successful without adding him into the project. With my best friend in the mix, I've never had as much fun making music as I do now, and I've never been happier with the direction of the project.
Your sound is on an old school level, it has an 80's/90's aesthetic, who are some of your musical influences/heros over your career?
To me, the most attractive part about the aesthetic of 80s and early 90s hip-hop was always the genuine and authentic fun surrounding the music. Naturally, I like artists who have a certain authenticity to them and their musical projects. As a kid, guys like Biz Markie, Beastie Boys, Fresh Prince, Heavy D, and Quad City DJs were inspirational to me not only because of their music, but because of the fun they had with their music. And while the kid version of me didn't recognize it as the reason why the music resonated with me, the authenticity and fun those artists portrayed in their music is what inspired the entirety of my career. So fast forward now, I think that a level of authentic fun in all music, not just hip-hop, has been really lost in the modern day. It's important to me to capture the essence of what makes those artists and that period of music history so great and turn it into something fresh.
Besides that era specifically though, I also take a lot of inspiration from dance music genres like Drum and Bass, which has been making a big comeback in the scene. Lately, I've been really inspired by this guy, Nitepunk. You should absolutely check him out. I think his production style is a great example of how we could branch out and incorporate our genre with a modern bass-infused production style.
What made you shift into your current style?
Like I mentioned before, I feel like a certain authenticity has been lost in modern music. I recognized that there was sort of this hole in the music industry that wasn't being filled by anyone else. I was always trying to fill that hole with "Joey Valence", the culmination of the authenticity and genuineness that had inspired me from an early age. Since each part of my career and the music I produce at a point in time is entirely dependent on the events happening in my life and my mental and personal maturation, the current state of Joey Valence feels like the point I was always trying to reach. Throughout grade school and college, you fall down so many times, learn so many things about the world, and undergo an immense amount of personal/mental growth. At the end of my senior year of college, I felt like I had finally reached a point of maturity in a lot of different aspects of my life. That's when I knew that it was the perfect time to think about exactly how I could pursue a musical project that reflected my values about music, life, and authenticity in a completely new way. Drawing from my early love for old school Hip Hop and turning it into something new was the only way I knew that I could do that. So here we are now, with the ultimate-form Joey Valence, I suppose.
You've had some good success with instagram and Tik Tok with your viral style videos, how important has that been to the success of your music career? Do you think it's vital to have these as a modern-day artist?
Social media has been the most vital part of my career. Everything from creating viral memes and comedy videos to making music videos has played a massive role at different points in my life. I've been making Tik Tok videos since 2018 and it wasn't until just 8 months ago where I posted my first video promoting any sort of music I had made. The viral attention that the video got was one of the most important moments of my career and it's when I had discovered that our genre-revival was something being craved by the public. Most of the success of the new music has been entirely dependent on my ability to market it successfully in a Tik Tok video or Instagram reel. I'm hoping that, as Brae and I evolve as artists and start building a team around our project, our music's success won't rely as heavily on social media virality. That being said, I think those viral moments are almost required for starting a music career in the modern day. They lay the foundation for creating a fan base and catching the eye of various people in the industry. They've certainly helped us create a large fanbase and meet a lot of awesome people that we're starting to build a team out of.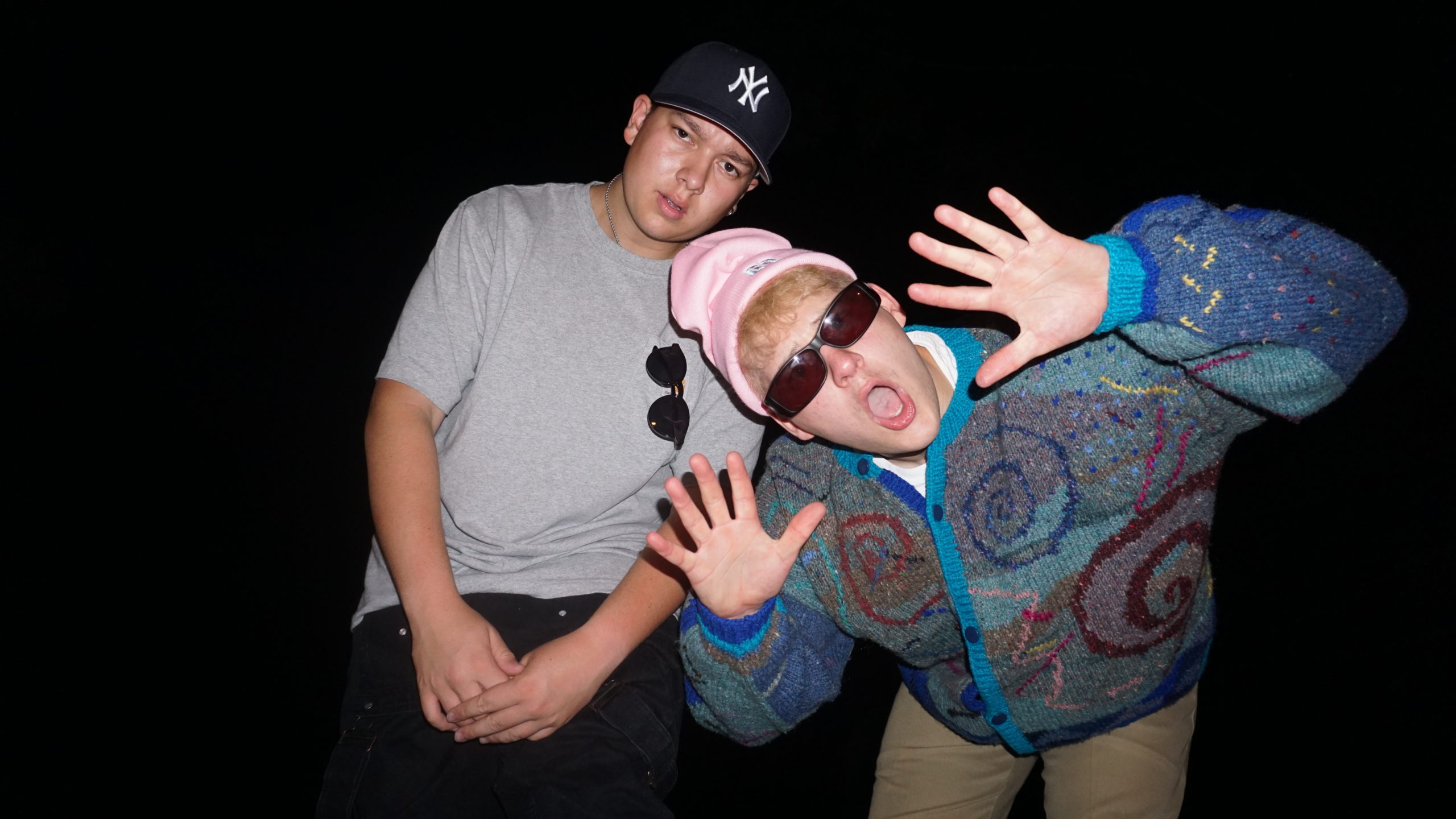 Since COVID began, did you find it natural to create this type of entertainment from home? It seems like you have a good knack for creating content.
I've always loved creating content in video form, especially comedy stuff. I had always one day hoped to combine lyricism, comedy, goofiness, music, and the genuineness of the project into one product and it feels like I can finally do that with the current state of Joey Valence. There's something really about being able to create music and content right out of your bedroom. The amount of power that an independent creative and artist has at the palm of their hands with a computer, phone, and social media is so insane. It feels like anyone can achieve their dreams and that is so awesome.
When you started your musical journey did you think you'd end up here? Is there some way to go? 
I talked about this a bit earlier, but everything that I've done in my musical journey has really been a journey in every sense of the word. I would have never expected to be making the music that I do now, but I know that I'm doing it because it's a culmination of everything I love about myself and music. It's really the product of 9 years of self-discovery; everything I've learned throughout my life and my emotional and personal maturation. I'm forever thankful for everything good and bad that's happened in my life because it led to right now. I really care about the longevity of this project, and I want what we're doing to become a cultural movement and musical shift in a new direction. I truly believe it has the potential to do that.
Where abouts are you in the USA right now? How long have you been there?
I currently live with my parents in central Pennsylvania, quite literally in the middle of a cornfield. We moved here in 2012 so that my brother and I could attend Pennsylvania State University. After I graduated from PSU, I told my parents to give me just 1 year to fully pursue music and see where it goes. Now, 6 months after graduating, it seems like it was worth it. I'm extremely grateful that my parents allow me to live at home while I pursue my dreams. I am beyond thankful for that.
What's your favourite thing to eat in town and where is it?
Nothing beats this place in town called the Bellefonte Wok. I'm a sucker for a Chinese buffet and I have a lot of good memories going there with my high school friends.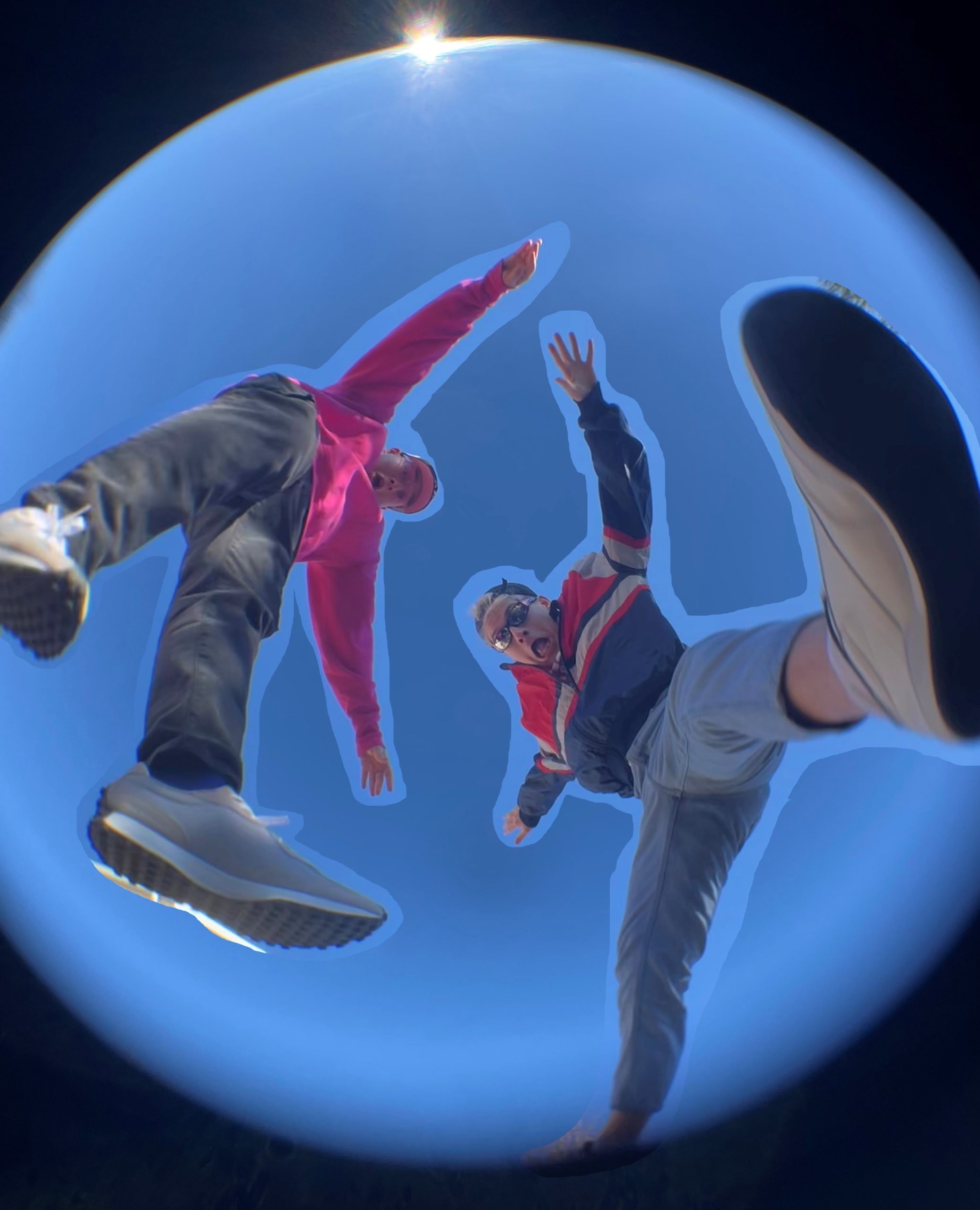 What are the live shows like over in your part of the world?
It sucks because I couldn't go to a lot of shows before Covid hit because I wasn't 21. Growing up, most EDM concerts were 21 and over and the pandemic hit as soon as I turned 21. I've been to a couple shows recently though, namely a Beartooth show, Porter Robinson, and Illenium show as of late. I've always wanted to go to more concerts because, if there's one thing, I love more than performing myself, it's dancing at someone else's performance. Even though I'm like 3 foot 6, I always love a good mosh pit. But as for the concerts I've been to, I've had an awesome time.
Do you have live music plans for 2022?
Not now. We want to start performing more, but don't have a booking agent or anything like that, so finding shows has been a bit difficult.
Can we hope to see you in Australia sometime soon?
I think Australian people are like my favourite people on earth so that is like first on my list of places to visit and perform.
Joey's new single, Double Jump is available now, everywhere!