Interview: Evangie Is On The Rise With Her New Single, 'Japan'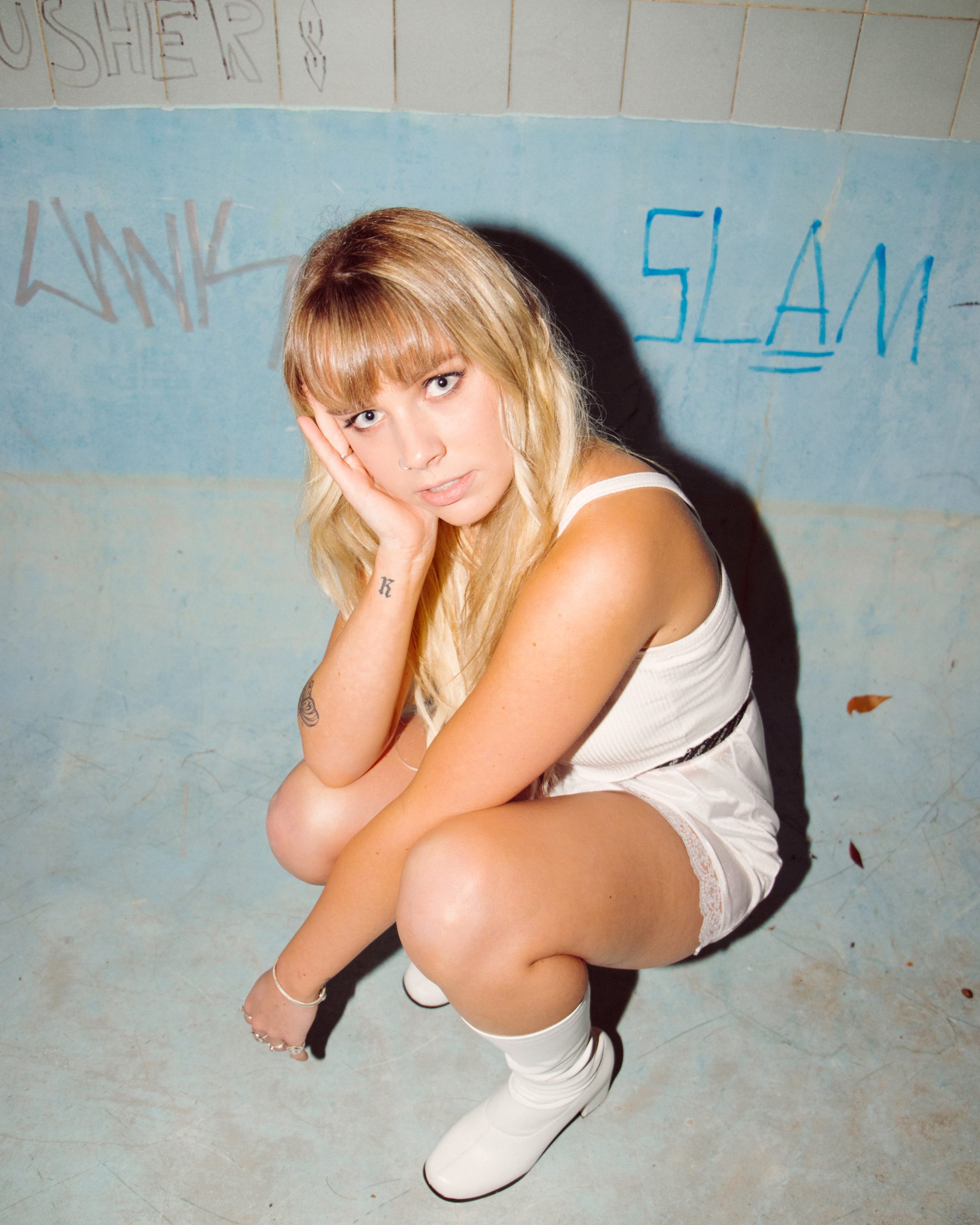 20 year old indie rock sweetheart from Brisbane, Evangie has just released her debut single titled Japan and it's an enchanting and vulnerable song that she noted as being magic; how it just wrote itself. Showcasing immense potential and star quality, this track is a dreamscape of ethereal melodies and 90s guitar driven grunge. With a debut track as strong as this, you'll wonder where she's been all this time!
We got to have a chat with Evangie about her new track, being part of this year's BIGSOUND Festival and more, check it out below.
Could you take us through your debut single Japan?
I wrote Japan about a year ago, and it was one of those 'magic' songs that just kind of wrote itself. I knew as soon as it was written that it had a special place in my heart, and when the band and I had our first session learning the song, the feeling I felt was so amazing and I just knew that it was the song I wanted to debut my musical journey with. The main idea of the song is about loneliness and the feeling of being unwanted. I have always struggled with feeling quite lonely, especially in social settings, and I always felt like my company wasn't always needed or appreciated. I really like how this song talks about something other than love or heartbreak (which is mostly what I write about!) and it feels really personal. Talking about topics that people don't always talk about has been something I have been really passionate about doing for a long time. So many people go through life thinking they're alone in things they do or how they feel, when in reality, a lot of people actually feel or do the same.
How are you feeling about being a part of BIGSOUND this year for the JMC Academy Emerging Artist Showcase, and how do you think this experience will be this time around as a virtual event?
I am beyond excited to be part of BIGSOUND this year, it's an incredible opportunity especially as I hadn't even released my debut yet. To be recognised in the industry so early into my musical journey is amazing. I am really excited for everyone to see the band's performance. I think that from all the live stream events earlier this year, it's not too foreign for most of us. I do miss playing live and definitely feel that you lose a lot of the atmosphere from live gigs in live streams both as a performer and an audience member, but, with things beginning to change, I am faithful that live gigs and their incredible atmosphere will be back the way they were soon.
What was the reasoning behind the name change from JODIE to EVANGIE?
Jodie is my name, and I wanted to seperate my art from myself. I can definitely be quite self critical and didn't want to take people's comments and opinions on my music upon myself as a person. I was very indecisive with choosing a name, but I watched a seminar from Jack River and she spoke briefly about her stage name, and it kind of made me decide that, yep… I definitely want to change it.
Who are some local/Aus artists you've been vibing lately?
I've actually been listening to a lot of foreign music at the moment haha! But some Australian bands that I've been throwing into the mix at the moment too are Snakadaktal and Annie Hamilton. I've also been listening to Panacheby Vacations on repeat, I can't even describe my love for the whole atmospheric change it has at the 3 minute mark… wow, what a song!
Where do you find most of your inspiration for writing and creating music?
A lot of my inspiration comes from things people say, or things that I read. I have a note on my phone with one-liners that I look to for inspiration. More recently though, if I have had inspiration for something, or am feeling something, I will sit down and write straight away while that feeling is still present so I can really write from my heart.
What's one piece of advice you would give to other young girls who want to break into the music world?
To just do it, make things happen. Talk to people and really put yourself out there. As a musician, let alone a female musician, it's so easy to be put down or feel that you aren't good enough or strong enough. I have experienced a lot of doubt towards me doing rock, people telling me that "I look too nice to play rock", which only fuelled my fire to continue, don't let someone tell you what you should and shouldn't be doing. If you do what is from your heart, you will always succeed in yourself. Women are strong and powerful, and can make great things in this world! Positivity attracts positivity.
What's the best thing about being a musical artist/a creative person?
I love being able to express my emotions through lyrics. My friend once told me that "I cry through my music" and I've kept that with me since she said it. It's such a great expression of emotion and hurt, as well as love and passion. I love wearing cool clothes so dressing up is a bonus! There's hardly a picture of me as a kid not in a costume, so I think I was destined for it haha!
What's next for you musically?
Next is to just keep writing and releasing music, really try and get my name out there. Once festivals are up and running again I'd love to be playing festivals, or supporting other artists I love.
Japan is now available on all good streaming services
Follow Evangie