Interview: Fangz Chat About Their New Single, 'Prove Me Wrong' and More!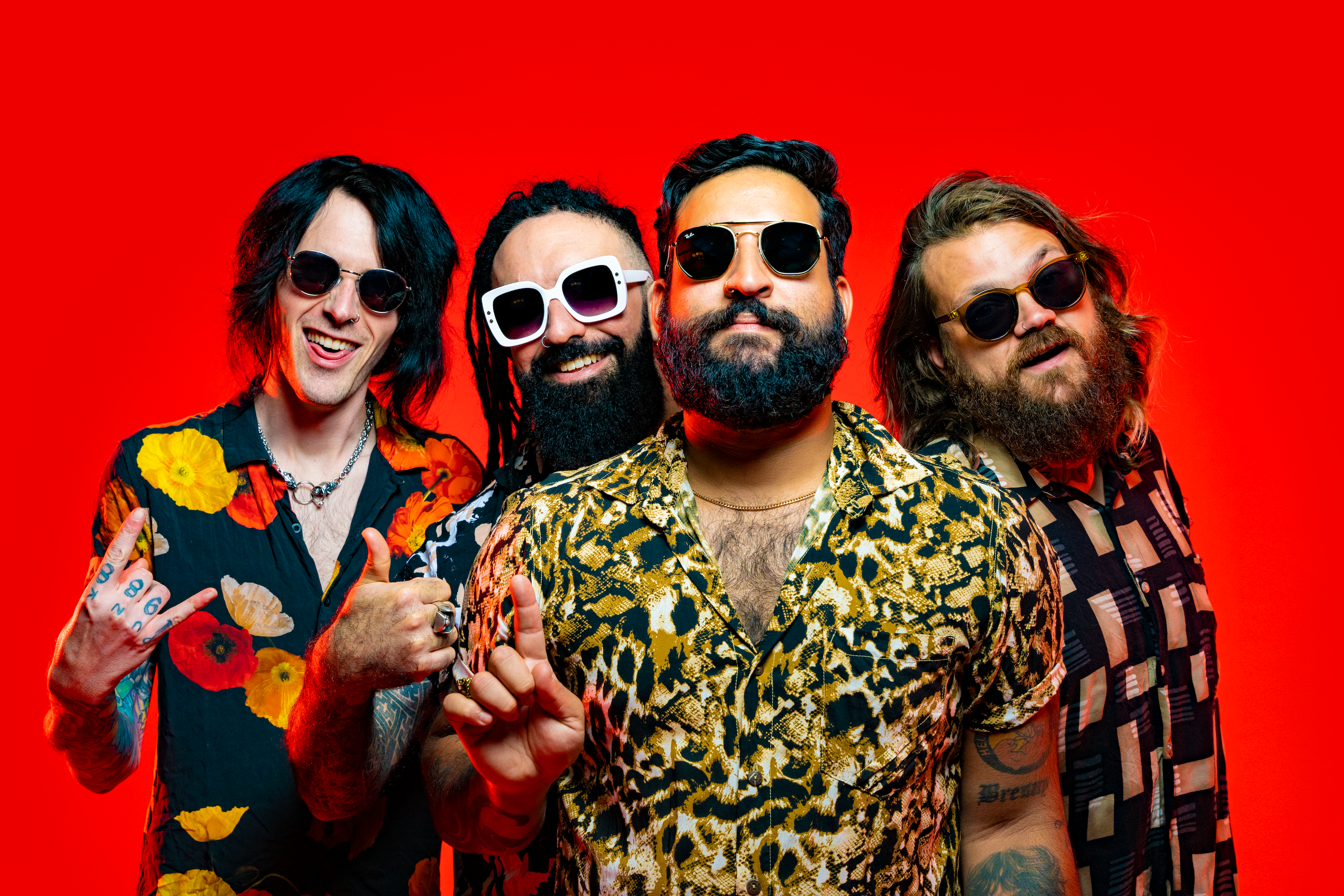 Following on from the warmly received release of 'Self Medicate', Sydney-based punk quartet FANGZ have recently returned with their domineering new single 'Prove Me Wrong' – produced by Stevie Knight (Yours Truly, Stand Atlantic, The Dead Love), and mixed by James Paul Wisner(Hands Like Houses, Underoath). We sat down with Jameel from the band to find out about the writing process for Prove Me Wrong, influences and more!
How did you all find the song writing process for 'Prove Me Wrong'?
We approached 'Prove Me Wrong' like any song we write. It starts with a riff between Sam and myself, then we get Woodie programs the song on drums and then Josh writes a melody and some lyrics to put over our demo.  The real difference in this song was Josh had a real killer melody and he'd written the chorus line with the words "On and on and on and on" but when it came time to the studio Stevie wanted to change the lyrical content.  At the time there was a lot happening in the world as George Floyd had just been murdered so that night I went home and changed the lyrics with the help of Josh.  The result is a song that I'm really proud of that is based on a Malcolm X quote that was taught to me by my older brother and my dad; "If you're not careful, the newspapers will have you hating the people who are being oppressed, and loving the people who are doing the oppressing"
What's everyone's roles in the band?
Musically I think Josh is the guy that writes our melodies, it's not a song until Josh has made it one before that it's just a bunch of riffs that any kid can write in their bedroom.  Sam and I are the kids that write riffs in our bedroom… but seriously Sam is the guy that can find the part that's missing for any song we're writing.  Finally, the engine room is Woodie – it's kind of annoying how he can continue to be so groovy and inventive with his parts, he makes the songs pop. The ice-cream cone that holds it all together.  Did I just realise I have a crush on my band members?
Who are your biggest influences on your sound?
For the new record it's interesting… everything from hardcore, emo, rock n roll and pop.
I think we were listening to a lot of The Used, Blink-182, Black Sabbath, Grinspoon, Comeback Kid, Cancer Bats, Trophy Eyes and Microwave at the time.
What's the biggest motivation factor for FANGZ right now?
It's not hard to be motivated after COVID restrictions easing… I guess it's exciting just coming off the back of a sold-out tour.  I'm going to say touring and getting more people to hear our music.
If you could share a bill with any band, who would you choose?
Let's keep it Australian for now Grinspoon, The Dead Love, Clowns, Violent Soho, Trophy Eyes and Ocean Grove.
How do you plan on finishing off the year?
Releasing our EP and going on a 20-30 date tour.  I don't know if that's possible in Australia, but we'll give it a red hot go!
FANGZ
'PROVE ME WRONG' TOUR
FRI 9 JUL | GASO UPSTAIRS, MELBOURNE VIC
Click here for tickets
SAT 10 JUL | LANSDOWNE HOTEL, SYDNEY NSW
Click here for tickets
FRI 30 JUL | BLACK BEAR LODGE, BRISBANE QLD
Click here for tickets