Interview: FANGZ Have A Chat About Their Huge Upcoming Tour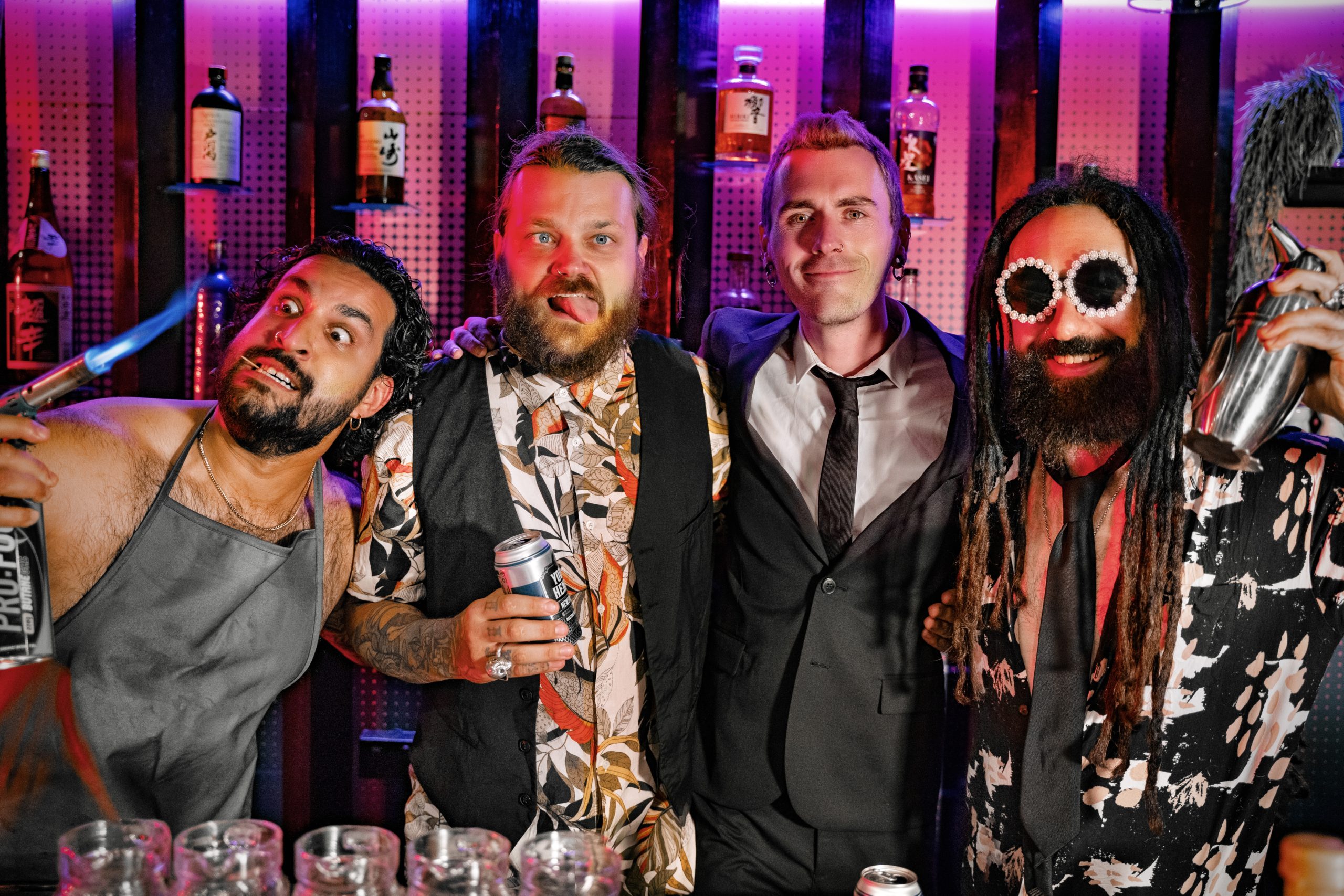 Sydney-based punk band FANGZ recently revealed a humorous music video for their new single Won't Be Me – filmed, directed and edited by Rhys Bennett (Polish Club, Totally Unicorn). Alongside the video, FANGZ also  announced a 20-date national headline tour, including an appearance at Halloween Hysteria and multiple performances in Sydney, Melbourne, Brisbane and numerous regional towns. We had a chat with the band about the upcoming shows.
With your 20-date national tour starting next year, how are you preparing yourselves stamina wise for the long nights of driving and the relentless hours of performing?
I find the best way is to listen to DMX, eat KFC and watch Shane Warne's test cricket highlights all at the same time. Don't ask me why but it's the perfect combination of exciting, uplifting and so good while it's happening but makes you feel terrible the next day.
Are there any towns / cities you are particularly looking forward to on this tour?
Orange. I'm excited to try the local cuisine and see the birthplace of Banjo Patterson. Seriously though, everywhere! We've been locked down for so long I'd play at the local old folks home just to feel alive.
What are your absolute necessities that you must take with you every tour? Are they trivial things, for the rider, or downright silly?
A bottle of the cheapest vodka you can find, a bottle of solo, your choice of drinking vessel and a Ventolin inhaler if you suck at breathing as much as I do. Headphones and a portable charging bank come in handy too.
Which one of you has the most embarrassing tour story to share?
There are so many I can remember but choose not to discuss. I think a good one is after a little band tiff we found ourselves driving in complete silence so I did what any person that has seen Cameron Crowe's 2000 comedy-drama Almost Famous would do and played Elton John's 'Tiny Dancer'. I then started to sing and expected everyone to join. No one ever came in with a harmony. Instead, they chose to ignore me for the rest of the 8 hour drive.  
You'll be performing some of your new releases for the first time. How do you hope the crowd will react to these? What do you want them to take away from the shows?
There's always the anxiety of whether the songs will translate and be received well live. All I can hope to see is a mosh pit full of people that are getting along and having a good time. Ideally no one chooses to use the new songs as a smoke break, and we all end the night as best friends. 
FANGZ
UPCOMING TOUR DATES
FRI 21 JAN | LANSDOWNE HOTEL, SYDNEY NSW
Click for tickets
SAT 22 JAN | LA LA LA'S, WOLLONGONG NSW
Click for tickets
FRI 18 FEB | SOLBAR, MAROOCHYDORE QLD
Click for tickets
SAT 19 FEB | BLACK BEAR LODGE, BRISBANE QLD
Click for tickets
SUN 20 FEB | VINNIE'S DIVE, GOLD COAST QLD
Click for tickets
THU 24 FEB | SOOKI LOUNGE, BELGRAVE VIC
Click for tickets
FRI 25 FEB | BARWON CLUB, GEELONG VIC
Click for tickets
SAT 26 FEB | CHERRY BAR, MELBOURNE VIC
Click for tickets
SAT 5 MAR | 4 ON THE 4LOOR, ORANGE, NSW
Click for event
SAT 12 MAR | HAMILTON STATION, NEWCASTLE NSW
Click for tickets
THU 17 MAR | PRINCE OF WALES, BUNBURY WA
Click for event
FRI 18 MAR | SETTLERS TAVERN, MARGARET RIVER WA*
Click for tickets
SAT 19 MAR | INDIAN OCEAN HOTEL, SCARBOROUGH WA*
Click for tickets
SUN 20 MAR | MOJO'S, FREMANTLE WA*
Click for tickets
SAT 26 MAR | THE BASEMENT, CANBERRA ACT
Click for tickets
FRI 1 APR | THE BAROQUE ROOM, KATOOMBA NSW
Click for tickets
SAT 2 APR | HALLOWEEN HYSTERIA, MANSFIELD QLD
Click for tickets
FRI 22 APR | PELLY BAR, FRANKSTON VIC
Click for tickets
SAT 23 APR | THE EVELYN, FITZROY VIC
Click for tickets
SUN 24 APR | THE EASTERN, BALLARAT VIC
Click for tickets
* Supporting Pot Plant House Party