Interview: Flimsey Lohan Chat About Their New Single, 'Freeway Hitter'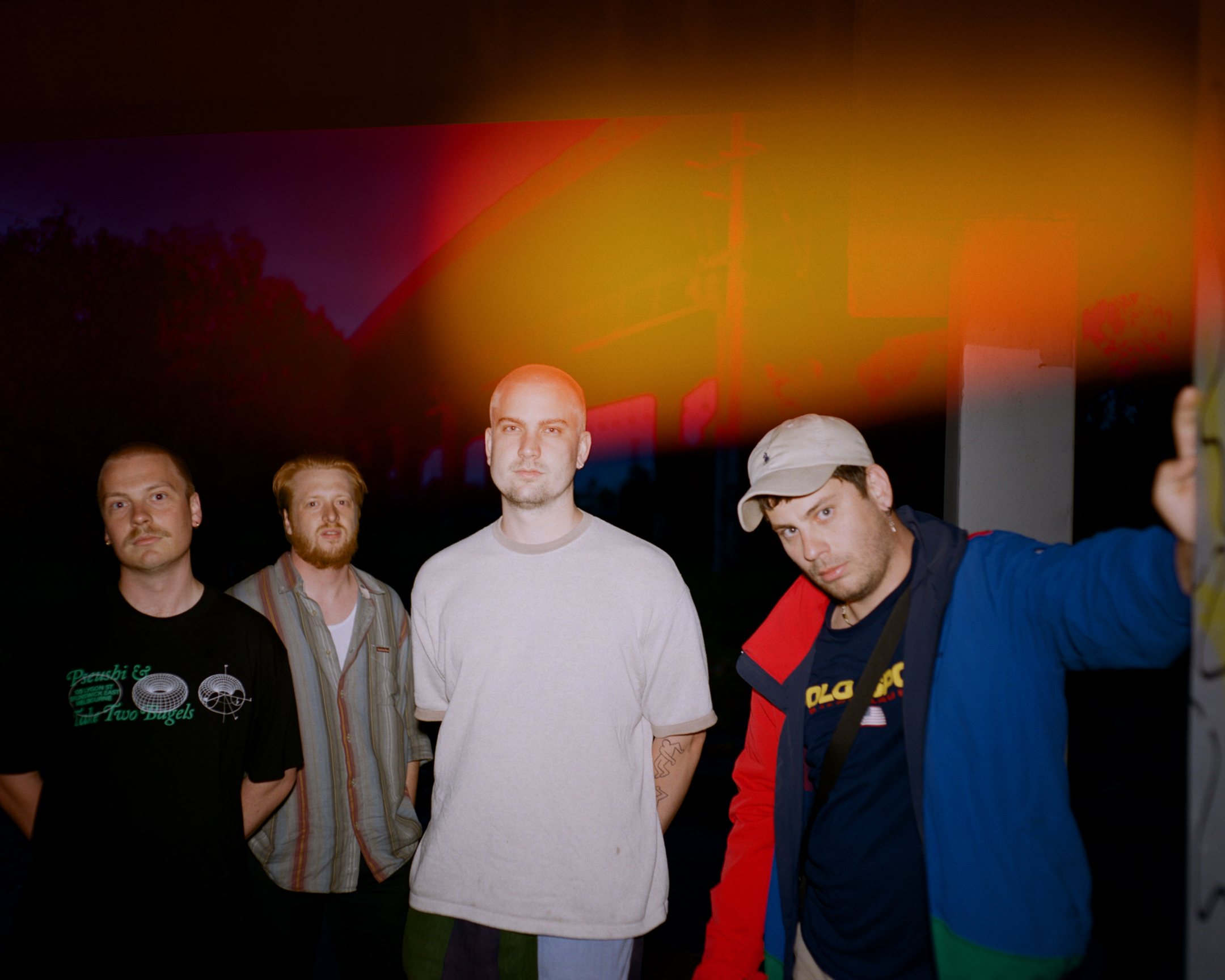 Melbourne-based jazz-rap group Flimsey Lohan have just returned with their suave new single 'Freeway Hitter' – produced, mixed and mastered at Good Mood Studios. We had a chat with the band to find out a little more about them.
Big congratulations on 'Freeway Hitter'! Can you tell us about the songwriting process? What inspired the subject matter of the track?
Thank you! This track has been in the works for a while; we recorded some demos as far back as 2019 that sat on a hard drive for a while. The track started with a few chords from Oli with the intention to make something that draws on some more dance/house motifs. Not all our songs have a 'dance' element, so we wanted something to throw-in at the end of a set to get people moving. For us, this track signifies the beginning of a move to explore our love for dance music and bring it into a 'live' music space while keeping elements of hip hop, rap, funk and jazz in there. We've got another song (written and recorded) in a similar vein that we've been playing live and are keen to share with everyone… but that'll just have to wait. Last year we teamed up with Jono (the legend at Good Mood) and did a weekend recording session on the song; he really helped breathe some extra real life into it and brought out the best in us.
In terms of Lyrics – I (Lindsey) honestly don't think about the subject matter when writing them; they just kind of spill out, then look back at them in hindsight. It's a weird subconscious process, honestly. I don't like to overthink things, which shows how I write. For example, one of the lines in the chorus is "Freeway hitter on speed dial, rarity you've never seen this style but I see this smile, and my dreams run wild", and in hindsight, it's about always being ready to leave. The other part is about…well, I'll leave that open to interpretation for you.
How did your music journey begin as a band? What have been some of your favourite memories?
Sean, Rhys, and Lindsey had all known each other for a while. Several years ago, we were over at Rhys' old place, ready to head into the city for that Melbourne light festival or whatever it was. It was so packed – a funny memory considering the past two years. Anyway, I (Lindsey) had just broken up with my girlfriend at the time and had been kicked out of my house and was kind of in-between. I really went along to cheer myself up. Sean had brought along this new dude (Oli), and I didn't think much of him at the time… he came off as kind of rude, but I probably did as well, haha. Anyway, Sean, Rhys and Oli were all having a time and giving it a bit of a nudge, but I knew that I absolutely couldn't handle partying too hard because of being down in the dumps. There were some vague conversations that night about having a jam, and a month later, we were in a room together. Since then, we've become a family – dysfunction and all!
More recently, we snuck off to a beautiful off-grid mudbrick place in the country in the small gap between some of the lockdowns in winter. We just set up there and played music for five days. That was wicked – we were in the middle of the bush, had a backup generator for all of our gear because the place ran off solar power and made a bunch of demos for the next release.
How do you stay inspired? What keeps the ideas pumping out? Who would you say the biggest influences on your sound are?
Inspiration comes and goes; the reality is you gotta work regularly and if you're gonna work, do it with intent and focus. 20 minutes of focused work can be more productive and valuable than two hours of half-baked work. Sometimes that crazy buzz comes, and I feel inspired, and words just pour out of me, but most of the time, I have to force myself to start first, then a chain reaction of ideas sort of takes place. Also, living life and new experiences keep me inspired. I grew up playing in and listening to hardcore punk bands when I was an angry teenager, the love for hip hop developed later on. It's too hard to pin it down to any specific artists, as I definitely take a bit from everyone.
Do you have any local musicians we should keep an eye out for?
Yeah, for sure! Keep your eyes on:
Posseshot – They've been around for ages, but last year they really gained a bit of traction, dope Australian hip hop/rap stuff.
Ranges RC – Mad local Melbourne old school rap style.
NoLess – sexy neo-soul crew.
The Jon Quil Quartet – our boy Good Moods' project.
Are there any other big plans on the horizon for Flimsey Lohan in 2022?
We had plans to go away and do some recording this week, but COVID stuff put a hold on that for now. We're sitting on a semi-finished five-track EP at the moment and hope to release that early this year. We're pretty excited to do that as we haven't released a body of work for a while!
We've also got some merch in the works that'll come out to coincide with this release which we're absolutely pumped about.