Interview: Francis Xavier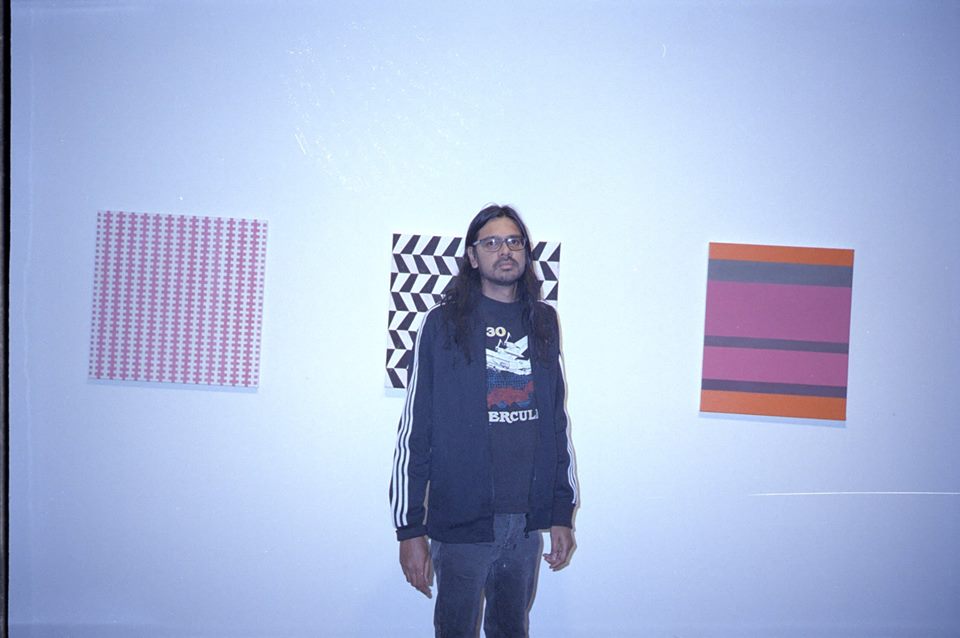 Australian dance music veteran Francis Xavier has recently released an epic EP 'Relax Yourself', that really flexes his techno muscle amongst the scene. Making Frank one of the most celebrated underground producers we have ever seen. His career spans 20+ years. We had a brief chat to find out what happens in that studio.
Thanks for taking the time to talk to AAA Backstage. We've been a fan of your stuff for many years! How long have you been producing records and where did a young Frank first find his bones in the music game?
I've been dabbling in electronics since I was 12 having elder sisters bombarding me with new wave pop and post punk. I bought my first bit of kit in 1988 and never looked back. I guess I released my first record around 1994 and started DJing around that time, I also joined a label and a band around 1996. I spent the good part of 14 or so years touring internationally, releasing albums, singles and many remixes under different monikers. I helped start the Motorik Label around 2010 and through this Francis Xavier was born.
I've watched many videos on your studio walk through's. Of all your synthesizers what is your favourite go to, to kick off a track?
When I first step into the studio every approach is different, I generally walk in and pick a synth/drum machine off the shelf and start programming it. I may connect the synth up to an analog step sequencer and program some melodies, this stops me from having a go to synth and keeps everything fresh sounding. If I had to pick a synth I use often it would be a toss-up between my Juno 6 or SH101.
What is the best bargain you've picked up in your synth collection?
Everything in my studio was a bargain when I purchased it, I was a poor student and I was lucky most of the time but I would have to say my TB303 was a steal at $70.
What is probably the most expensive of the collection?
Ooh I would have to say my TR808 or prophet 5, the prophet 5 is in bits though and my 808 is in pretty bad condition 'cause back then we used the gear and trashed it without any thought for the future, I guess almost everything in my studio had been on the road at one point of their lives.
In your latest EP you describe lead single 'Relax yourself' as a builder that doesn't really peak creating tension and frustration for the listener. Is this a common vision in techno? Or were you just playing around with sequences and ended up there?
I guess you can say techno really doesn't build and peak that much, it kind of gets where it wants to go pretty quickly with elements coming in and out. With Relax Yourself you can feel it building and dropping back into yet another slow build. I was playing around with sequences on the Juno 6 coming up with the bassline and built the drums and other elements from there.
Where did you find the spoken word sample on Relax yourself? It gave me flashbacks to a bad horror film when I first listened…
I was having a discussion later that day about meditation and Yoga ( I am no way a spiritual person at all) I don't know why and on surfing on Youtube I came across a guru talking about relaxation techniques. I sampled the guru and laid out the arrangement to work with the vocal. The tension lays primarily in the way the track was arranged and was significantly different to what I imagined. The B-side Alpha State was pretty much a response to the tension created in the A –side, the calm after the storm.
What's next on the cards for you?
I've been trying to be productive this year as last year was a slow one for me but so far, I have a release coming out on Motorik very soon and I have just completed another E.P for Unknown Records. I'm trying for four releases this year and perhaps and upcoming tour if everything goes well. I've been working with a few artists on the mixing and production tip as well.
Who are some artists you're digging at the moment?
So many artists doing great stuff at the moment floating between different "genres" it's hard to choose but from my latest playlists I've been liking stuff from Egbert, Simple Symmetry  and Robag Wruhme.
If you're after some late night inspiration take a listen to Francis' latest EP below. It's truly epic!