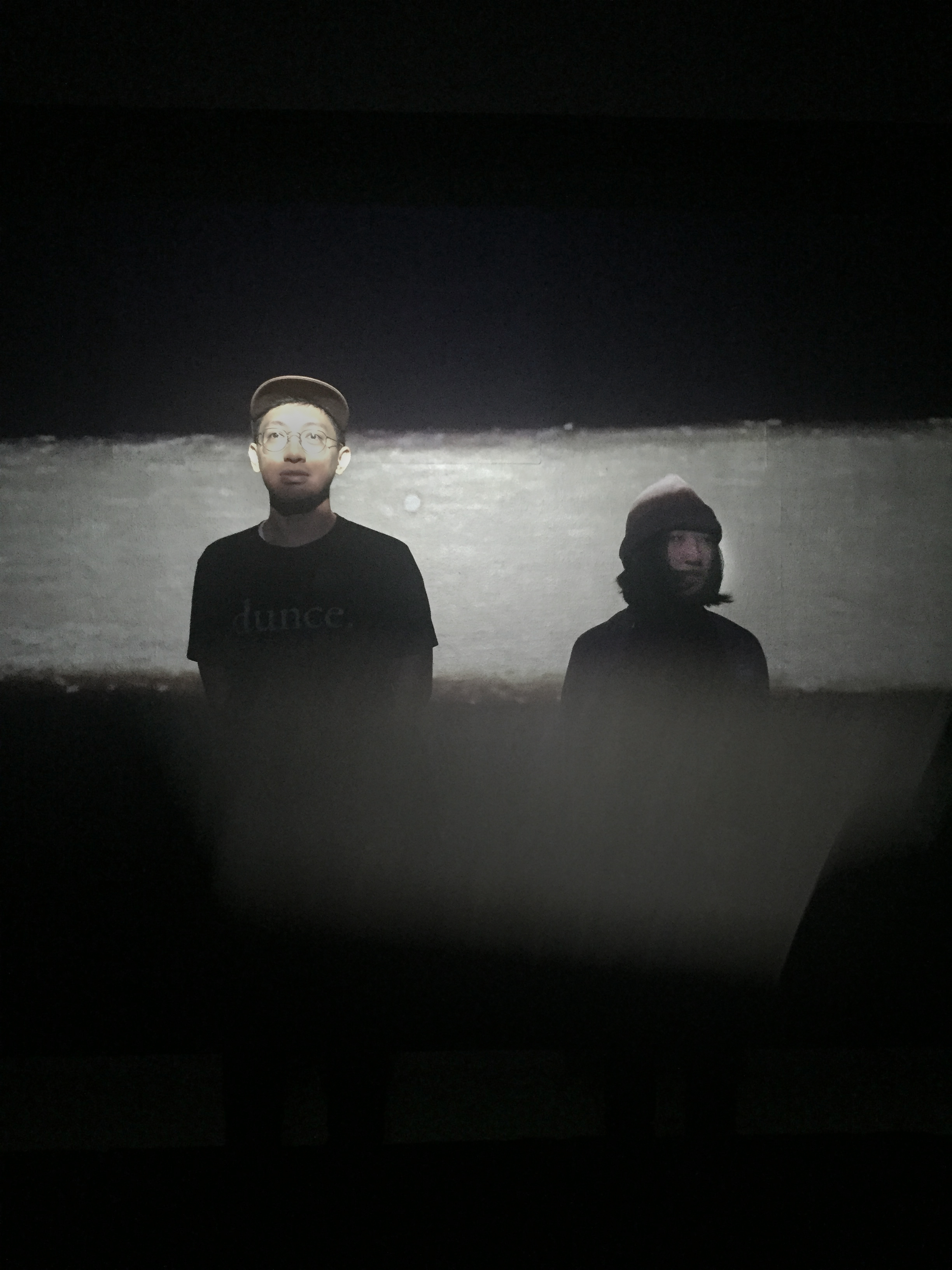 Singapore based experimental-electronica duo .gif are headed out to Australia to perform at this years Bigsound. We had a chat to find out what to expect.
Upon your return to Australia for BIGSOUND, what can we expect from a live .gif show?
 As with all our shows, a lot of nervous energy and awkward banter! Oh, and some pretty sick beats. Lush, immersive soundscapes, and as always, bucket loads of raw emotion.
 How hard is it describing your music to new listeners?
 Not too hard –– we're not genre-bending or extremely experimental. Some variant of "rainy day music" and "downtempo" has usually served us well. But ournewalbum (dropping very soon) is quite a step in a different direction… more like, nihilistic joyfulness? Dancing in the face of despair?
 What are some memories from shows you have played in the past?
 Our memories of big festival shows are always fuzzy –– just kind of general delirium, buzzing out of our own skin in blinding stage lights. Our favourite kinds of shows have always been intimate, underground gigs; 100 sweaty people packed in a tiny room, singing our lyrics back at us… the air in those little spaces, so rich with love you can feel it condense on your face. That feeling of community and connection with a crowd who have let your songs mean something to them… it's something we hold very dear.
 Where would you say most of your writing inspiration comes from?
 We met studying literature in university, so we're pretty geeky about particular characters and narratives and themes from all kinds of things. Quite a few of our songs are based on a play or book or film –– a way of exorcising our frustrations from feeling too invested in a fictional character's life.
 If you could tour with one artist, dead or alive, who would it be?
 Gee, there are so many artists we worship so hard we couldn't ever fathom just holding a human conversation with them without melting down. If we were to disregard that problem, though, and taking both our (often conflicting / diverse) tastes into account… we would both kill to tour with Frou Frou!!!
 What does the future hold for .gif?
 Who really knows! We have no idea. So much of what we enjoy now just sort of fell out of the sky, and we're just excited to see what else the universe has left for us. Meanwhile we're just working crazy hard on two things: finishing up our new LP, as well as conceptualising and writing our debut multidisciplinary show for M1 Fringe Festival 2020.