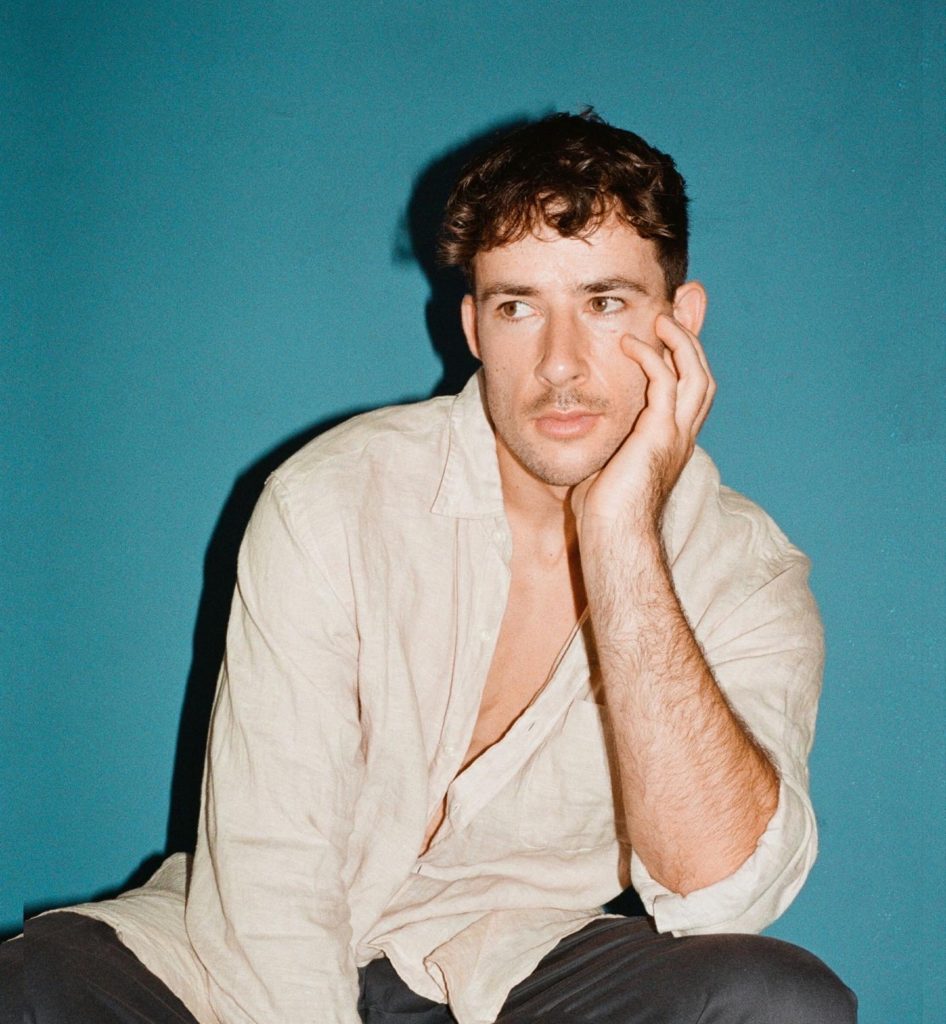 Aussie singer/songwriter Go–Jo recently dropped 'You Don't Love Me', a sweet taste of guitar-driven pop that's been stuck in our heads ever since the release. Blending elements of Indie, Hip Hop and R&B, Go-Jo has created a fresh sonic experience, carried by his rich yet raspy voice. Written, recorded and produced all in his little bedroom studio, this track illustrates the serious talent he's got to offer. We thought we'd get in on ground zero and have a chat with the Perth local as he's been churning out some bangers lately- and we've got a feeling he's only just getting started.
Congrats on your latest single 'You Don't Love Me'! This emotive track is seriously powerful- there's a real honesty and vulnerability to the lyrics… can you tell us more about the story behind it?
The song is about being in a relationship where you know it's about to end, you're just waiting for the 'chat' and live in constant fear of it. You notice all the small signs but you try to convince yourself they're not true and eventually it becomes really unhealthy for your mental health and you end up in a really bad place without even knowing about it (that's the shitty power of living in fear folks). This was an experience my best friend had so I decided to write a song about it.
For new listeners that are being introduced to you today, what is one thing you'd love them to know about you?
I'm planning to release a song a month and post a heap of covers (in adventurous spots like on rooftops and on big pipes overlooking rivers) on my YouTube and social media each week. I also don't try to follow a specific genre with my original music just whatever comes out of me – If it's worthy then I will release it. I produce, sing, write (with co-writers too) and mix all my stuff. I also love broccoli more than lollies and lost one of my sandals so now I wear 2 odd ones – thanks!
You've got a really cool blended pop sound- what artists would you say inspire you the most?
Bob Dylan is a massive one for me, there's not many people out there that can have multiple number 1s with just their voice and an acoustic guitar and I'm super inspired by that. I also love what he sings about, it's super interesting and it makes your imagination run free. I also love Max Martin who produced a lot of my favourite songs, his formula of melody and writing is just insane and my favourite era of music is the 2000's which was heavily influenced by his sound.
You've got releases dating back to 2018, but you've seemed to really emerge firing on all cylinders in the past year or so, is there something in particular you can credit this recent success to?
TikTok has been really good for me in the last year or so when I started posting covers, but also I'm really grateful for all the years I locked myself in my studio learning everything about making music, from producing to mixing, recording and writing. I also didn't really sing much when I first started it was only when I was being encouraged by other musicians and friends that I bit the bullet and started getting vocal lessons and then posting covers
You've been rapidly clocking up views and followers on Tik Tok- is this something you anticipated happening or set out to gain?
Not at all, I had no idea what would happen on the platform, I honestly wish I heard about it earlier but am also grateful I got on it when I did. It's such a good way to showcase talent and is unbelievable what it has done for me.
Speaking of Tik Tok- your covers of Iris by The Goo Goo Dolls have particularly attracted views on there- is this a special song to you at all?
Definitely, The Goo Goo Dolls have been my favourite band since before I can remember. Iris is one of the greatest songs of all time. It was also one of the first singing songs I learnt on guitar!
Do you have anything in the works at the moment you can drop any hints about? Plans for any live shows or an EP maybe?
I have a tonne of music that I want to put out, enough to put out an album but I want to release a few more singles before doing that. It's a massive goal of mine to eventually release an album though. I've also been working on live shows a lot lately, I really want to make sure I'm ready and have a good set when festivals and touring are back in full swing, so it's a bit of a priority for me at the moment!
Check out 'You Don't Love Me' now!