Interview: Good Lekker Talk Up Their New Single, 'Hard To Be Alone'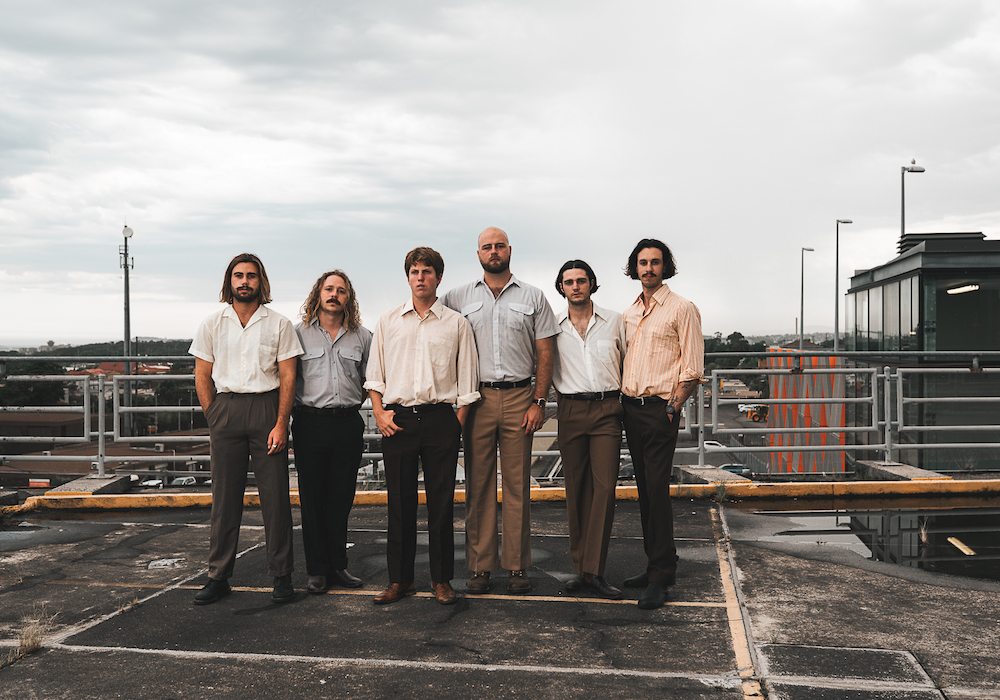 Wollongong-based indie-dance band Good Lekker have just revealed their grandiose new single 'Hard to Be Alone', produced by Daniel Willington and mastered by Steve Smart at Studios 301. We had a chat the band to get to know them more.
Congratulations, on your latest release 'Hard To Be Alone', where did you draw inspiration from with this one?
Thanks! We're absolutely stoked with the sound we've found on this one. We looked in new places for influence on 'Hard to Be Alone'. Instead of the usual guitar heavy brit pop tunes that have fed into most of our releases, this track draws on dance artists like Jungle Giants, Holy Holy and even Pond's awesome album 'Tasmania'. Guitars obviously still play their part, but we played with some unique sounds on this one like the filtered drums, some synth bass and more diversity in the synths in general. Alex and I even tried to reference some Parquet Courts and Rolling Blackouts Costal Fever in the vocals – other bands that use more than one vocalist and do it in interesting ways. Hard to Be Alone definitely draws upon the most unique set of inspirations, I think.
How did Good Lekker form?
It was back in 2017 now which feels odd to say, but we started as a relatively naïve and ambitious bunch of Uni mates and have expanded outwards from there. For the first few months there were four or five of us then we jumped up to a 6 piece and have held the same members since July 2017 or so.
When it comes to writing music, who are your biggest inspirations as a band?
Any Brit pop/rock sounds always get tossed around when we're jamming new music. Bands like Foals, Two Door Cinema Club, and Arctic Monkeys always seem to get a nod. I feel like that has been shifting lately – a few of us have been really loving bands like LCD Soundsystem and Arcade Fire all over again so I think that might come through in future releases. Gray and Critchley also love their tech music so that has an influence over what they bring to the table. Then, as I said above, Gray, Hamo and myself will often throw up bands like Rolling Blackouts and Parquet Courts when thinking about lyrics – trying to keep in mind what bands who use multiple vocalists effectively might do. Mal loves a whole lot of weird and diverse jazz and funk music so those influences bring some a nice point of difference to his guitar playing too.
What has been your favourite memory as a band so far?
The original best moment would have to have been playing in front of a big hometown crowd at Yours & Owls festival in 2018. I think we lived off the steam of that moment for quite some time afterwards. Since then, touring Australia with Verge Collection in the months leading up to the pandemic was an incredible learning experience for us. An underdog for me was playing 6 sold out shows in three nights in Wollongong last year. It felt like we were (safely) getting one up over the pandemic scene and giving something nice back to a lot of our fans who probably hadn't seen much or any live music in months at that point. Like a tour, it was one of those tired marathon-like experiences that felt so rewarding and worth it at the end.
What are your goals for 2021?
I think at minimum its just to write, record and release new music – hopefully our best work to date. If we accomplished that and only that I would still be proud of us. Beyond that, it's the live shows that pay for the whole thing and give you a sense of momentum as a band. 2021 will surely be another strange year and barriers will probably pop up out of the blue from time to time so I'm not too sure whether its reasonable to hope for some big festival appearances but if we could get on the big stage again before 2022, I'd be ecstatic.