Interview: Grace Sanders Chats About Her Latest Single, Green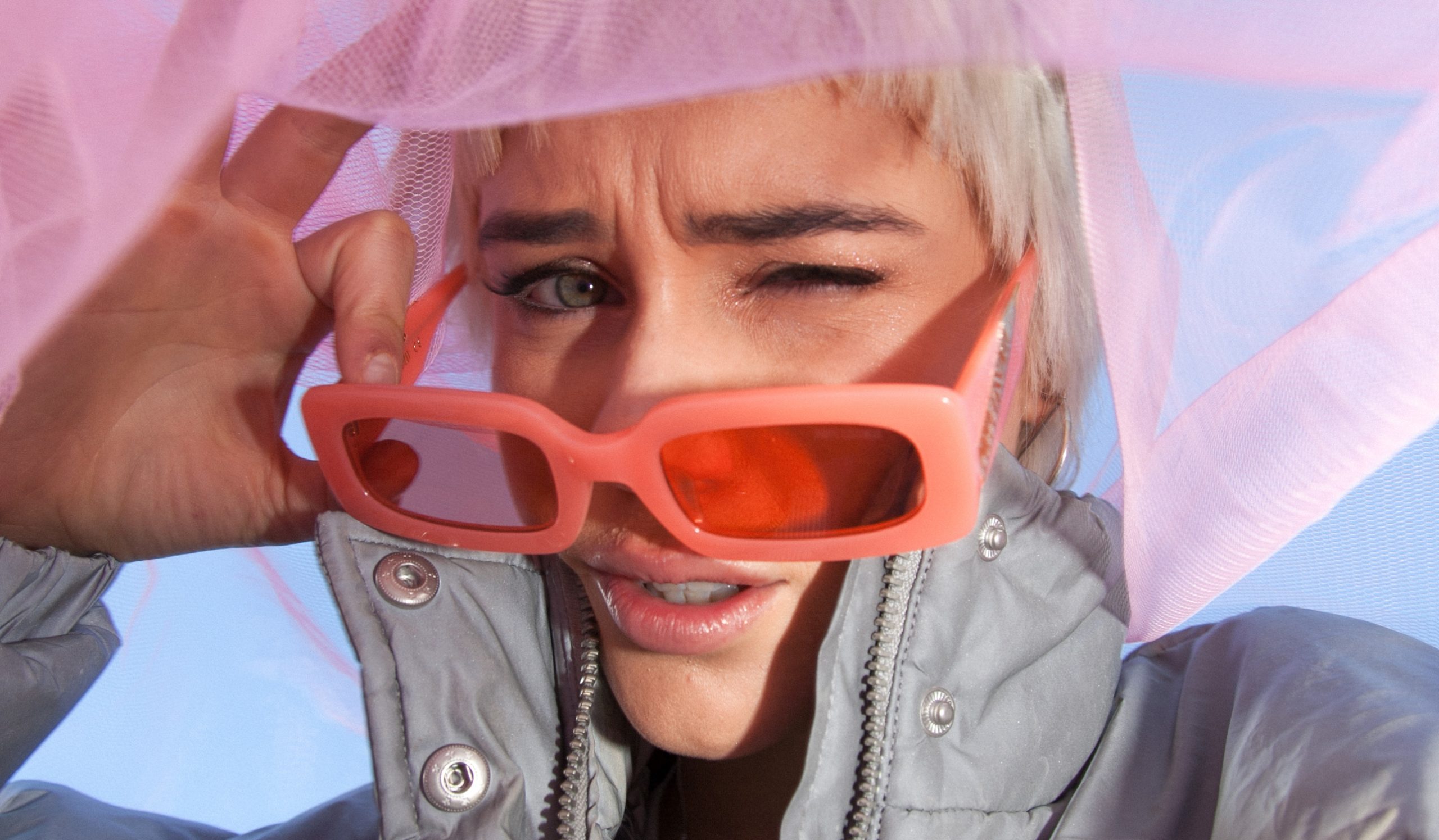 Perth's very own electro-pop/psych artist Grace Sanders has recently released her new single, Green. It's a smooth jazzy number that swoons in style a vocal ability. Beautiful piano stabby chords blended in with rich guitar work and Grace's familiar voice make for a tune that will be stuck in your head for some time. We had a brief chat with Grace to find out more about the release and what it's like in the Perth scene at the moment.
Congrats on the release of Green, how do you feel now that its out?
Thankyou! It's really surreal and exciting, the response has been really positive so far. Mostly really excited to release more and get to share that with people.
What was the writing process like for Green?
Green was one of those songs they call an 'artistic sneeze'. I had this melody for the chorus in my head and as soon as I sat down to write it, the verses came pretty quickly too. I do usually write an early version of a song, and then rework the lyrics till they're as accurate as I feel they can be. With Green, I would sit in the sauna several nights a week and just go over the verses in my head rewriting the lyrics, trying to come up with a better line until I felt like they resonated completely.
What was it like working with Ezekiel Padmanabham on production?
-We were originally working in a studio at the start of this project, but for our own reasons didn't feel like the songs were getting to where they needed to go. My drummer, Ezra, suggested pretty casually we try and make some songs with his brother Zeke- who I hadn't met before. From the moment we did our first session, Zeke and I had such similar ideas, references and creative energies everything fell into place so easily. What was supposed to be one track, ended up being a partnership, joining the band and making a whole EP together. Ezekial has this gift for bringing out ideas in the most non-judgemental and exciting way, our whole process is mostly just a lot of fun and trying out whatever we want to.
How did your music journey begin? Has music always been a career you wanted to pursue?
Initially, I actually wanted to be a cartoonist as I was very passionate about animation, but since I could play instruments I've been writing my own music and aspiring to have a career in the industry. Music has always been at the centre of my creative world, it's basically my favourite thing to do, listen to or watch so I feel like all my memories involve that love in some way, and since I was about 13 I've been actively writing and sending music with that intention.
What are your interests outside of music?
It's a bit lame but I'm honestly a workout person. I love swimming, yoga, weightlifting, sauna, riding and pilates- I have a lot of extra energy to burn day to day to keep myself sane. Perth culture is all about hanging out at the beach, so I spend a lot of time outside with my dog and my friends whenever I can, as well as reading, sketching and watching films.
Are you excited to play live again soon? How has the Perth scene been holding up during Covid?
I have done two live shows back now!! It was a little bit nerve-racking but I love interacting with the crowd and how fun that is, and have been so excited to share the material we've been working on. I think the scene has been a bit handicapped I can't lie, lots of people have been financially burdened, but mostly people are grateful for their health and freedom to be out and about so it feels positive to be back on the circuit!
What does your live setup look like? (band, production, fun stage antics)
A looott of synths on stage! I have 4 band members- Tom, Zeke, Jack and Ezra, who I'm lucky enough to have backing me up and taking care of everything so I'm allowed to have fun and dance. I get told a lot my stage dancing is reminiscent of a new-age Peter Garett, which frankly I'm taking in my stride – hopefully you'll get to witness a live show and see what I mean.
Should we expect more catchy tunes like Green in the future?
Absolutely! I have quite a few more releases on the way plus an EP so stay tuned!
Green is available now, everywhere.
'Green' Single Launch:
Saturday, August 29 – Barbes, Perth. w/ Myriad Sun, Hyclass and Alienboy (DJ set)