Interview: Happy Talk About Their New Single, 'Liarliar'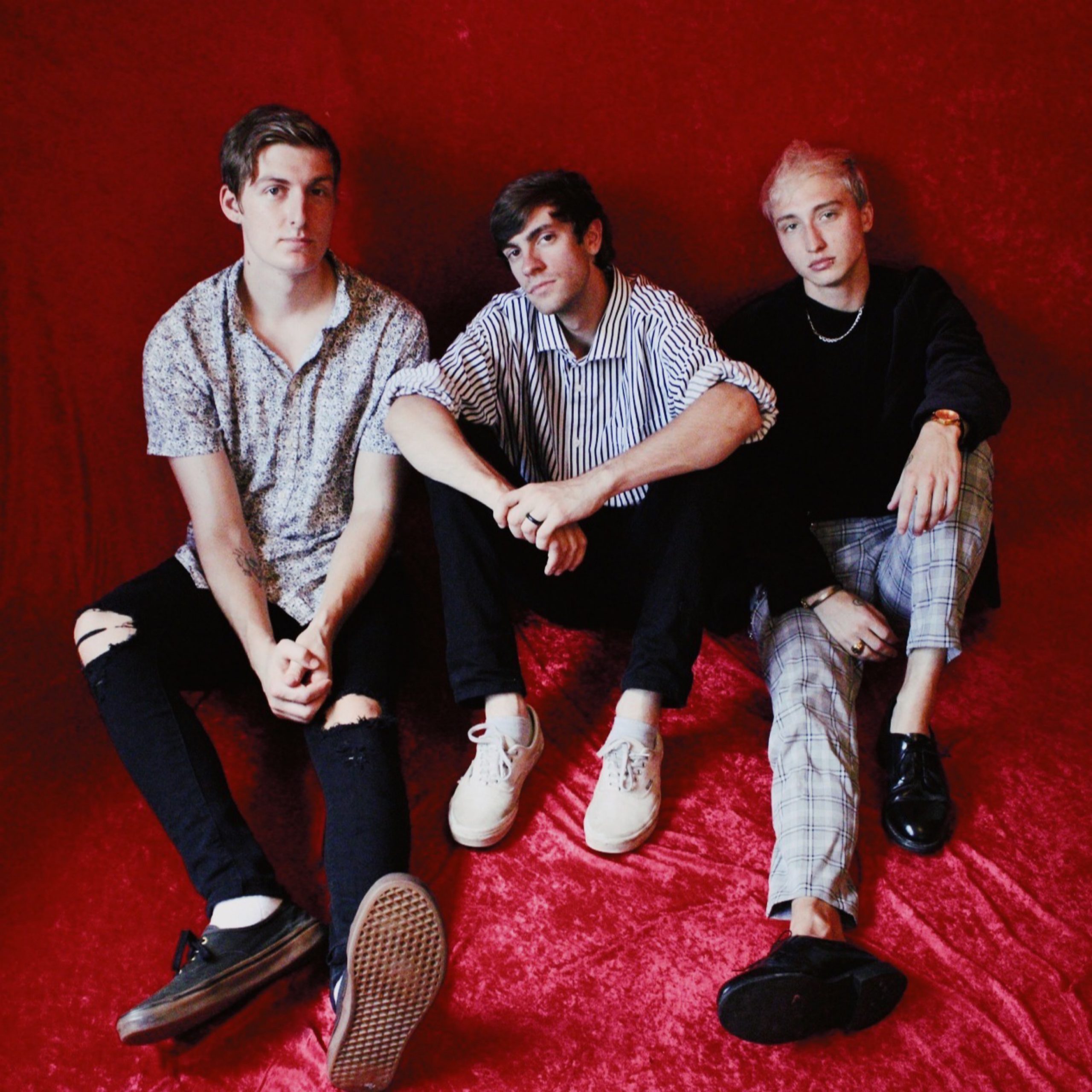 Emo/pop-rock band Happy. have just revealed their latest single 'Liarliar' off their sophomore album 'Imposter Syndrome' – due October 30. We thought up with the 3 piece to get the low down on the tune and things to come.
Congrats on the new track! Can you tell us how 'Liarliar' came about? Where did you draw inspiration from?
'Liarliar' was written during a time when I had quit taking my anti-depressants for a while because I was convinced, I was "better". I quickly felt my mental health slipping back into a bad place. It was difficult to accept that depression might be something I will struggle with my entire life. I've since learned that needing medication for my mental health is completely normal. I now feel like a totally different person, but it takes work. We want our fans to know we feel a lot of the same ways that they do. We want to encourage our fans to reach out for help in whatever way is best for them. This was one of the first tracks written for the album, and we have even played it live a few times over the last year. The heavy parts of the chorus are SO fun to play live, we can't wait to be able to do it again now that people have heard the song.
We're incredibly excited about 'Imposter Syndrome'! How long was the process of making the record and how was it working with Marc McClusky? How were things different to creating 'Cult Classic'?
We wrote all of 'Imposter Syndrome' together in an old, empty church where we practice. It's such a cool space. We write out all of our ideas on the walls and have tons of room for gear, recording equipment and comfy couches to hang out on. However, the AC barely works haha. The writing process was raw, sweaty and charismatic in a new way between all of us. This is the first time we feel all the songs truly belong together in a cohesive narrative on a release of ours. We recorded this album with Marc in January of this year in Chicago. It almost feels like a lifetime ago now with everything that has happened this year. It was so cold. We've never been that cold before. Marc is a genius though and we had an incredible time working with him. He taught us so much and took us to some of the best restaurants in Chicago.
You guys are signed to Rude Records who look after Australian favourites Stand Atlantic and Waxflower. How has it been?
We have been with Rude since 2018 and released our debut through them. They are fantastic! They've really helped our dreams come true. We are lucky to be on a roster with so many great bands and artists!
Obviously, things are crazy in the world at the moment with the pandemic, but when things go back to normal can we expect live music or even a tour?
YES! We can't wait to play the new music for our fans. We have spent a lot of time during the pandemic ramping up our live show and we are so excited to show people. It will be a whole new experience for people who have seen us before. We will be playing shows and touring as much as possible as soon as it is safe to!
Do you have any advice for artists that are just starting out?
The best advice we were given was to always keep going. Instead of letting a failure discourage you, let it teach you a lesson on how to do it differently next time. Hard work, kindness and honesty take you the farthest! We wish anyone starting out the absolute best of luck.