Interview: Hi Motive Chat About Their Latest Single, 'Stranger' and More!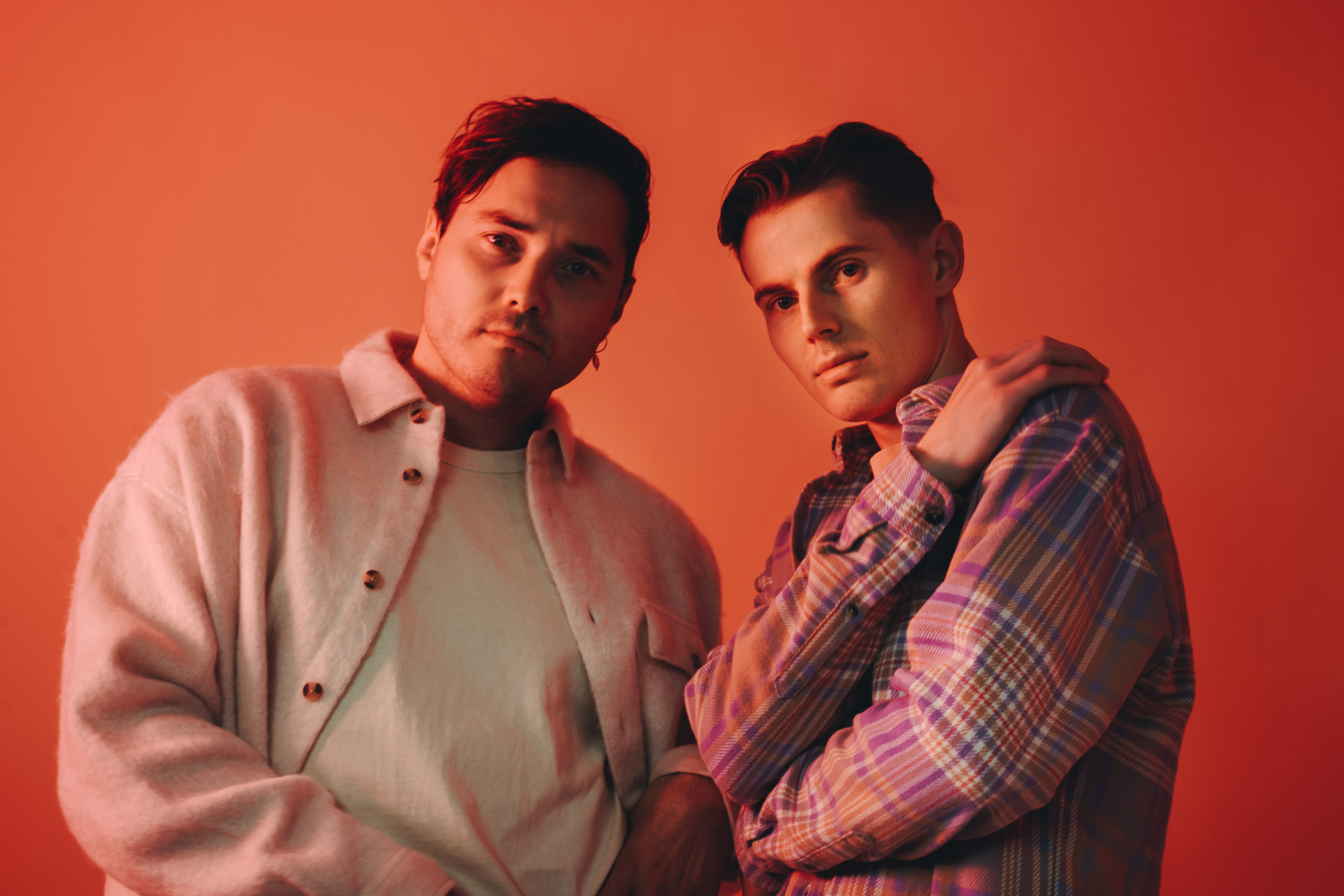 Eora/Sydney-based electronic duo HI MOTIVE have just revealed their stimulating new single Stranger – self-produced by the group and mixed by Anthony Garvin of Forbes Street Studios(What So Not, Ninajirachi, Human Movement). We caught up with the pair to find out more about the single, production styles and more!
Congratulations on your latest release 'Stranger'! It's a fascinating offering! Can you tell us about the themes behind it?
'Stranger' is all about the idea of someone detaching themselves from a situation, letting go of something that had previously held them back. It's ultimately a story of defiance. It talks about this idea of someone being pulled back into a situation that previously wasn't good for them, and the struggle that comes with taking the high road to get away from that kind of situation.
We wrote 'Stranger' in the thick of lockdown when we'd both moved down to Tasmania for 6 months to live together in a small town in the northern part of the state. This time together was important to re-evaluate our process and reflect on where we want our sound to go.
Stranger in the end helped to encapsulate this feeling we had about evolving the sound that we've developed in the music we've made so far, so that it reflected the changing landscape of electronic music. This song is the first of a selection of songs we wrote down there that started to introduce pop elements, more positivity, catchier hooks and more energy to our sound.
There's a touch of brilliance behind your electronic production. How did you two come across this artform and how has it helped you with self-expression?
We both started music together in a live rock band, with Ed on the drums and Matt on the guitar and lead vocals. This led to us mostly performing covers of rock songs, which was a heap of fun for us. But our music tastes have always been in the electronic space, and we love the incredible talent that Australia has produced in the electronic space over the last decade.
As a result, when it came to music writing, we both knew that we wanted to create music that reflected our electronic tastes. The beauty of electronic music production is that you can create almost any sound, and it's a sound that often can't be recreated with real life instruments. We still remember that initial period of creating music where we'd hear a song we loved and say, "What the hell even is that sound? Is it a synth? A bass? A washing machine?". It's an awesome challenge to hear a sound and try to get to work to recreate it, or even make something better. It's led to this huge avenue of self-expression, where you get to create sounds that are completely your own.
The last two years have been purely unsatisfactory for Australian musicians, but there have been many silver linings throughout that uncertain journey. What's something you've both learnt in the last two years from what you've gone through and what you've made of it?
Fair to say it's been a brutal two years for a lot of people in the entertainment industry. I think the main silver lining we found, particularly in the early phases, was the ability to take stock, bunker down and write freely now that there was no longer the external pressure of 'performing' and being 'present' in the live space, which allowed some introspective time to reflect and write a heap of new music.
Coming through the other side, we feel more passionate and more driven than ever to make more waves with our music. And from speaking with other artists, despite the financial burden and mental challenges that have come with the inability to tour and perform, having this time in lockdown to write more music has been a major silver lining for a lot of them.
Artists have such long lists of influences. Are there any you admire with a burning passion? Anyone who may have had a long-lasting impact on your career trajectory?
We've always admired performers. People that you watch perform and are absolutely captivated by. The most perfect historical example is someone like Freddie Mercury, who could command a stage and you would watch from start to finish.
More recently, seeing someone like David Le'aupepe (Gang of Youths) perform makes you want to take your energy on the stage to the next level like him. He is such a great example of someone who lets themselves go during a performance and takes everyone along for the ride with him. It makes the music so much more engaging when you see how much the artist is getting into it. These kinds of performers always motivate us to make our live performance something that people want to come along and see because it gives them that same energy.
What's on the agenda for the rest of 2022 for HI MOTIVE? Any big plans or goals?
We do have several things on the horizon that we're keeping under wraps at the moment, but let's just say that there's plenty of music in the bank that we are chomping at the bit to get out there. We can't wait to finally show everyone what we've been cooking up these last couple of years. For now, we hope everyone loves 'Stranger', as it's one of our favourites, and the rest will be coming very soon.