Interview: HOON Chat About Their New Single, 'Fried' and More!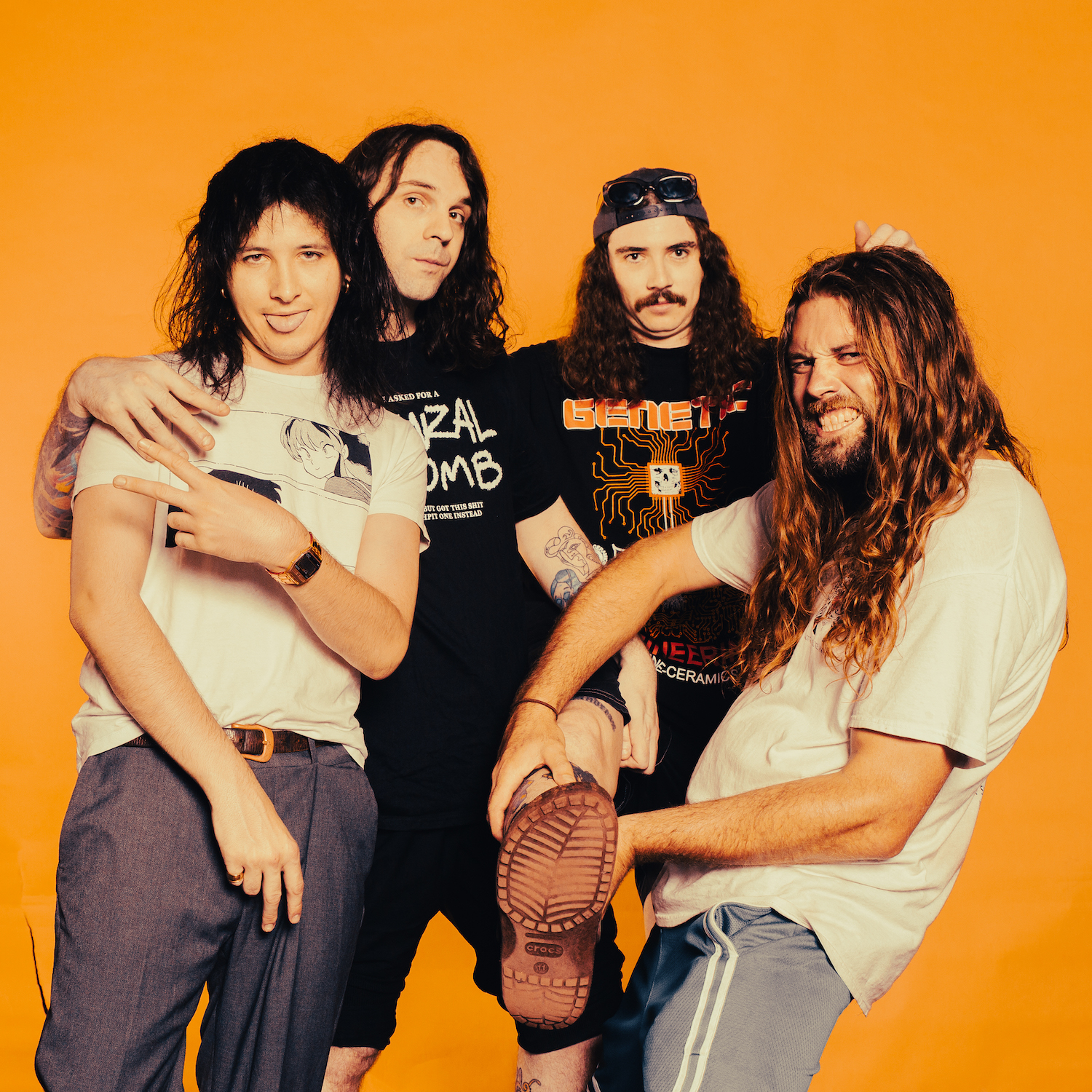 Dharawal/Wollongong-based garage-punk act Hoon has just revealed their thunderous new single 'Fried' and announced their debut studio album 'Australian Dream' – due Friday, April 14. The record was produced, mixed and mastered by Clayton Segelov at The Brain Recording Studios (Antagonist AD, Dear Seattle, Shady Nasty). We caught up with the band to find out about the new single, the recording process and more!
Congratulations on the release of 'Fried'! How are you planning on celebrating the release? 
Heck yeah cheers, well it is Friday after all. Probably knock down a fair share and go watch some bands. There's a rad band called Plastic Bath playing at La's so, will probably hit that, maybe watch the footy.
What is the theme/story behind your release?
Well, 'Fried' is the third track we wrote for the album, originally, we called it Banga #3. Hell to us, it most likely will always be called that on a setlist. Lyrically it deals with not recognising what's good or bad for your health. Blundering situations, not accepting help but being kind of vulnerable and generally cooked. All in all; behaving like a little bit of a pumpkin head.
It's exciting to hear you have a debut studio album on the way! How does 'Fried' stand sonically amongst the rest of the album?
Oh yeah, super keen for that. It's our first actual holdable record, that's a big thing for us. It even comes in two colours; we couldn't pick one, so we got both. There's four of us, so when we're 2 vs 2 it's better to just have it all I reckon. 'Fried' is similar to other tracks in terms of the speed and intensity of the overall record. It's got a bit of a whacked out, delayed breakdown though that the others don't have. 'Fried' is also pretty melodic, has some pounding tom beats and plenty of screechy riffs along with loose ambient/feedback guitar going on.
How was the recording process for the track?
All in all, real smooth and really good. We recorded it at the Brain with Clayton and Angie. Clayton produced/mixed and mastered it as well. They both had a real strong handle on the tunes, and us really. They managed us well and were really good at getting what we wanted, and more importantly I think; what they wanted out of the tracks. Neither of them had a problem telling us something sucked and to do it again which we welcomed with open arms. We loved it so much James made a painting of Clayton's cat as a gift for em' (click here to view)
Squee might look cute in the painting, but I can guarantee that thing will have your throat if you aren't careful. It's an absolute darling to Clayton and Ange though!
What are you hoping to achieve by the end of the year?
Probably go back to the studio and try to make the cat love us.
'AUSTRALIAN DREAM' ALBUM TOUR
THU 27 APR | SIDEWAY, NGUNNAWAL/CANBERRA ACT
FRI 28 APR | OLD BAR, NAARM/MELBOURNE VIC
SAT 29 APR | THE RAILYARD, WURUNDJERI/TECOMA VIC
WED 3 MAY | THE HAMILTON STATION, MULUBINBA/NEWCASTLE NSW
THU 4 MAY | MO'S DESERT CLUBHOUSE, YUGAMBEH/GOLD COAST QLD
FRI 5 MAY | KING LEARS THRONE, MEANJIN/BRISBANE QLD
SUN 7 MAY | BANGALOW BOWLO, CAVANBAH/BANGALOW NSW
FRI 12 MAY | THE HOUSE OF MUSIC AND BOOZE, EORA/SYDNEY NSW
SAT 13 MAY | THE MARLIN, MIRYYAL/ULLADULLA NSW
SAT 20 MAY | SECRET VENUE, DHARAWAL/WOLLONGONG NSW