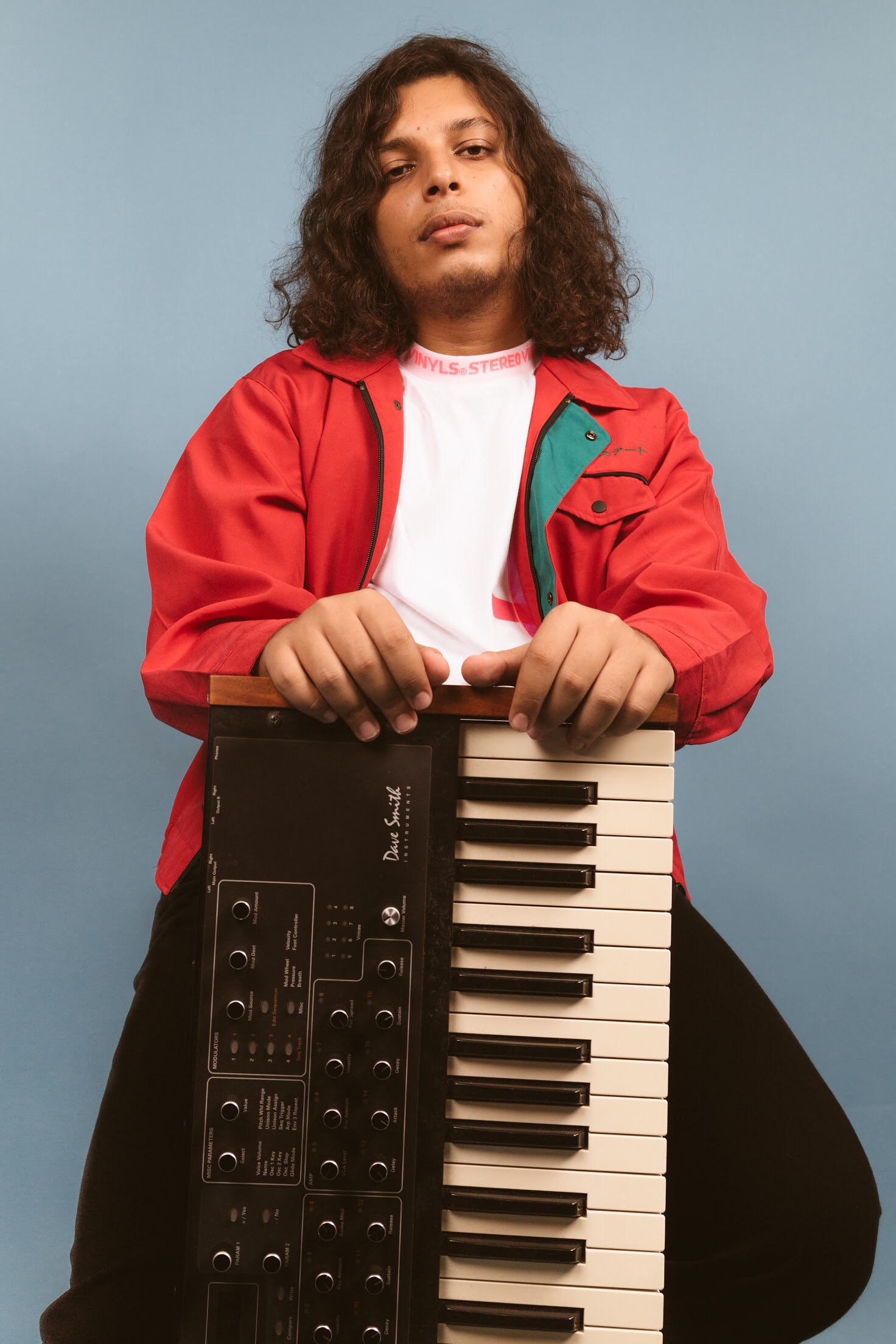 Melbourne-based Singapore-native Houg has returned with new single 'ICBM', the lead track from his forthcoming debut EP 'The Oscillation Scene' (due early-2020) – produced and mixed by the artist himself. We had a brief chat with him to find out what to expect.
'ICBM' gives us a brilliant taste of what to expect from your forthcoming EP. What themes are your songs based around?
 As with every release thus far, I wanted to keep my songs true to the themes of my introspection, earnest pursuit and the struggles that come with it. In "The Oscillation Scene", each song tells different stories of the various catalysts of the turbulent life that is mine.
The songs journal my conundrum of coming to terms with my own identity, grapple with the frustration of both physical or psychological health challenges, and question what my art means to me.
Each song is a story I hope listeners will resonate with in their own ways. The fickle thing that we call life, tends to throw both the good and the bad our way, almost in tandem, and in a seemingly rhythmic fashion. Life – that's "The Oscillation Scene".
What challenges / obstacles did you face moving from Singapore to Melbourne?
 I've had a fair number of obstacles since my move, both in my music-making and otherwise. While Melbourne's culture being a lot more liberal overall than Singapore's gave me a sense of comfort being a musician, it still took some getting used to before I could settle into being at peace with committing more time to my craft. Yes, despite the much smaller societal pressure I experience here. So initially, with the amount of work I put into music weekly, I struggled with the anxiety that I should be balancing my time more with other "productive" things that I would typically do in Singapore, but I soon realised that it was totally fine and that made me really happy. But it did take some time to adjust. Besides that, getting involved with the music community here is really different than Singapore's. It's a lot bigger and broader, with a lot of different communities. So, I was pretty lost initially and that too needed some getting used to.
Do you find the music scene in Australia welcoming and open-hearted?
 Most definitely. In line with my previous answer, I was pretty lost initially when I came down but a lot of the locals from their respective communities did help me out immensely. For example, I, the electronic leaning, keyboard-based muso was awkwardly participating in a lot of acoustic-leaning, covers-based open mics but the other locals didn't really make it difficult for me. They invited the freshness and even guided me towards more sensible communities for my music, while remaining welcoming about future open mics.
Even when I caught acts that I liked at gigs, they were always very welcoming for a chat afterwards and that also gave me a really strong impression of how people were like here, and that generally informed my decision to come back here on a longer basis. Some really strong musical influences that also helped me make that decision were the likes of the band Messy Mammals, who've been so well integrated with the community, playing really strong music with a lot of uniqueness, yet also being really open people.
For people who haven't seen you live, what can they expect from your upcoming single launch?
Expect a lot of fun times, tongue-in-cheek sexual vibes and good laughs while dancing to some really suave stuff. It's always really fun when I get the band going. Fun fact: they're called "The Gang" for a laugh – I grew up in a suburb called Hougang in Singapore. Having really talented mates of mine translate the stuff that I've written for electronic instruments live is always a sight to see as well, and I hope that for those who're coming down to the set. as I've said above, it'll be a real fun atmosphere. So, I hope to see you at the Evelyn on the 12th of December!
How do you hope to cap off your 2019?
I'd love to be capping of my year by continuing to share more of my musical stories with the locals. Particularly with the launch show, happening on the 12th of December! I expect to be quite the vibe, with a lot of people dancing all night and that would really be the icing on the cake for me! It's really been beautiful thus far and I wouldn't want that energy to dimmen down anytime soon!