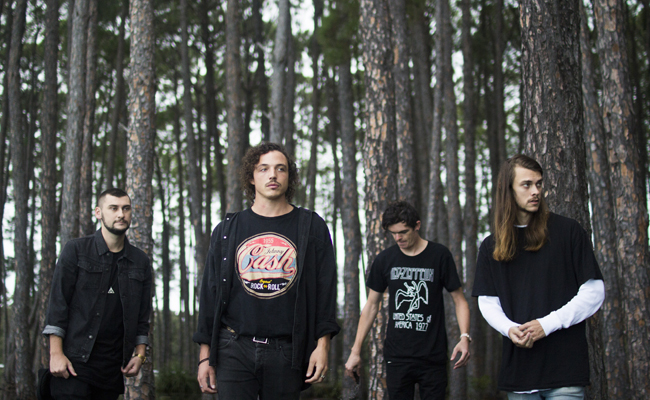 Making a name for yourself in the highly competitive indie electro music scene is a tough slog. Idiio, however, are breaking the mould for landscape thanks to their lush, atmospheric interpretation of soul-infused electronic bliss. 'One Night', the Gold Coast-cross-New Zealand group's latest single, is the apex of said mould breaking and we asked Idiio a few questions about the new track.
What's one night you'll never forget? 
I have the memory of a goldfish so this is quite hard. One night that sticks out to me is the night my aunty Vanessa hid booster packs of Pokemon cards around the house. I got a holographic Alakazam in one of those booster packs. Best night of my life.
There's something quite early 2000 R'n'B about the vocals, is this something that was intentional? 
Not intentional from my point of view but maybe intellectually intentional. I do like 2000 R'n'B so maybe 'One Night' was time for that melody style to shine through.
'One Night' has got quite a visceral feeling to it, how difficult was it to write something with so much emotion?
It's not difficult when it's real. Music flows when it comes from raw emotion. Also, it's not hard to open up about emotions when they are relatable to the listener.
How does the Gold Coast music scene stack up against New Zealand?
To compare Christchurch to the Gold Coast is super different. In Christchurch, people do whatever they want with music and don't really care what people think. Whether it be Metal, Rock, Deep House, Jazz, Punk, Indie–anything goes. The Gold Coast seems to have a formula that the majority of people stick to either Grunge or Surf Rock. I love both those genres so i'ts cool and understandable, but I'd love to see people branching out a little more.
It's quite powerful music, how do you go about recreating that atmosphere live?
We simply take the atmosphere from the tracks and add more energy to them. For example, we add live drums and electric guitar. I guess you'll have to come experience that feeling for yourself.
That bass is something pretty special, what's one song that never fails to send a shiver down your spine?
Jeff Buckley – Grace
Idiio 'One Night' Tour Dates
FRI 2 JUNE
Heya Bar, Brisbane
SAT 3 JUNE
Miami Shark Bar, Gold Coast
SAT 10 JUNE
The Yarra Hotel, Melbourne
SUN 4 JUNE
The Captain Cook Hotel, Sydney